#SmallBusinessThatRocks: Rustix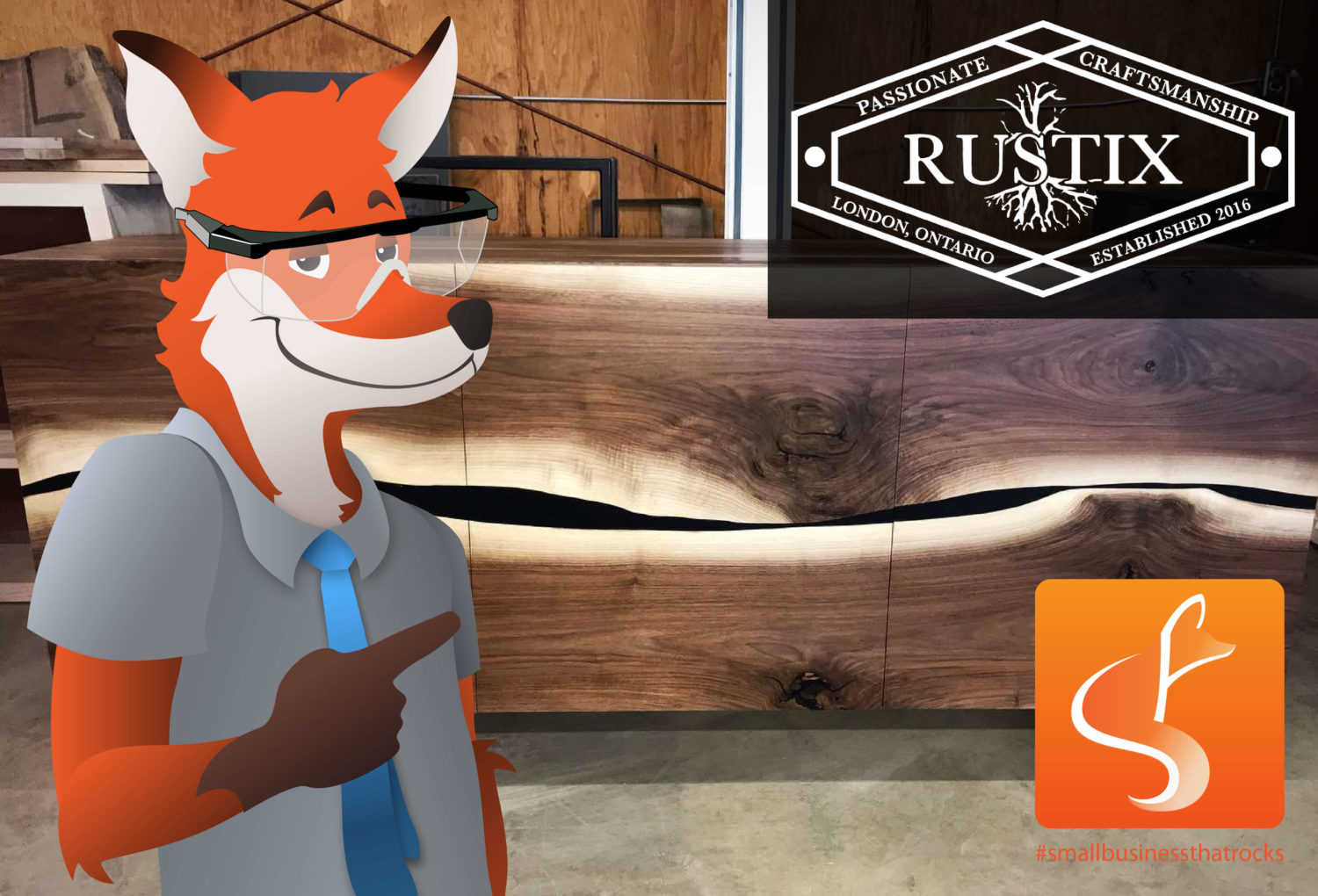 Making furniture used to be a local industry, and it existed that way for centuries before cheap wood, assembly lines, and low shipping costs made this handy job a thing of the past. Well, almost made it a thing of the past. At Rustix, two skilled furniture makers are bringing the profession back to its handmade roots, all with local wood and community support. This month's #SmallBusinessThatRocks is Rustix Studio, and they're the people to help make all your furniture dreams come true!
Rustix Is London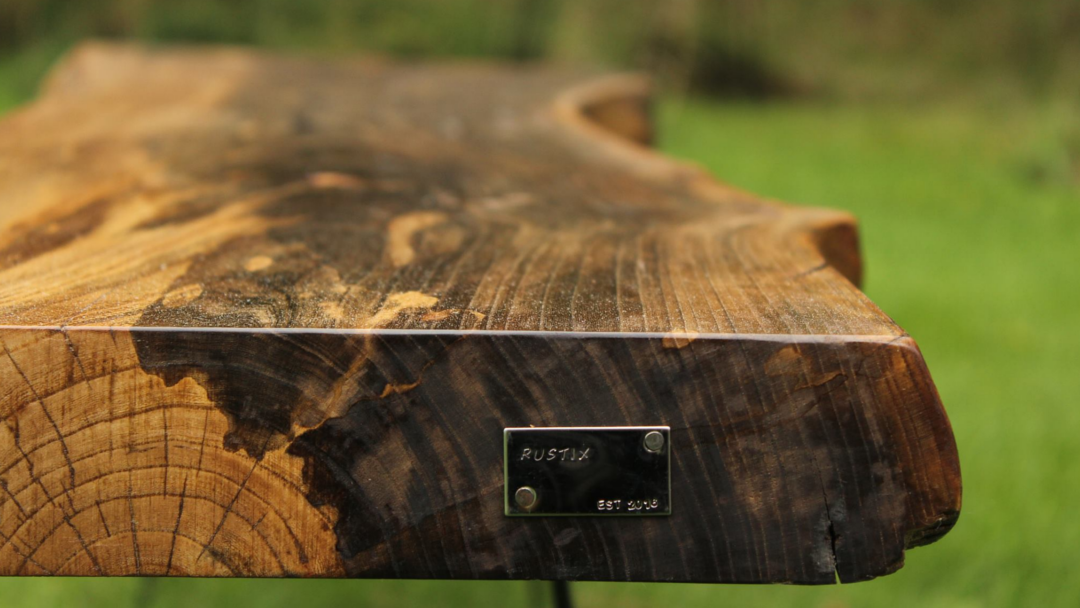 Rustix is a family-owned-and-operated studio that has been designing custom furniture since 2016. Using live edge and recycled wood and reclaimed materials, they combine modern and rustic styles to make each piece incredibly unique. Their current wide selection of creations includes coffee tables, dining tables, river tables, side tables, bar stools, harvest tables, and the amazing waterfall table.
The artistic journey had humble beginnings. Heather's first business, called Heather's Craft House, started small. But when she began designing and creating handcrafted furniture, it was enthusiastically received by her customers. She had found her passion in making custom furniture, and it only grew from there! Working with her husband, the two have expanded their line into many inventive areas, including the Rustix cribs and the resin waterfall table (perfect for your Instagram feed!).
What makes their process unique, apart from using only wood sourced in the London area, is that they work closely with their clients to ensure that the finished furniture is exactly what they wanted. They even provide free in-home design consultations and can send prospective clients home with a small sample of the stain or resin of their choice so they can make the best decision before committing to the creation.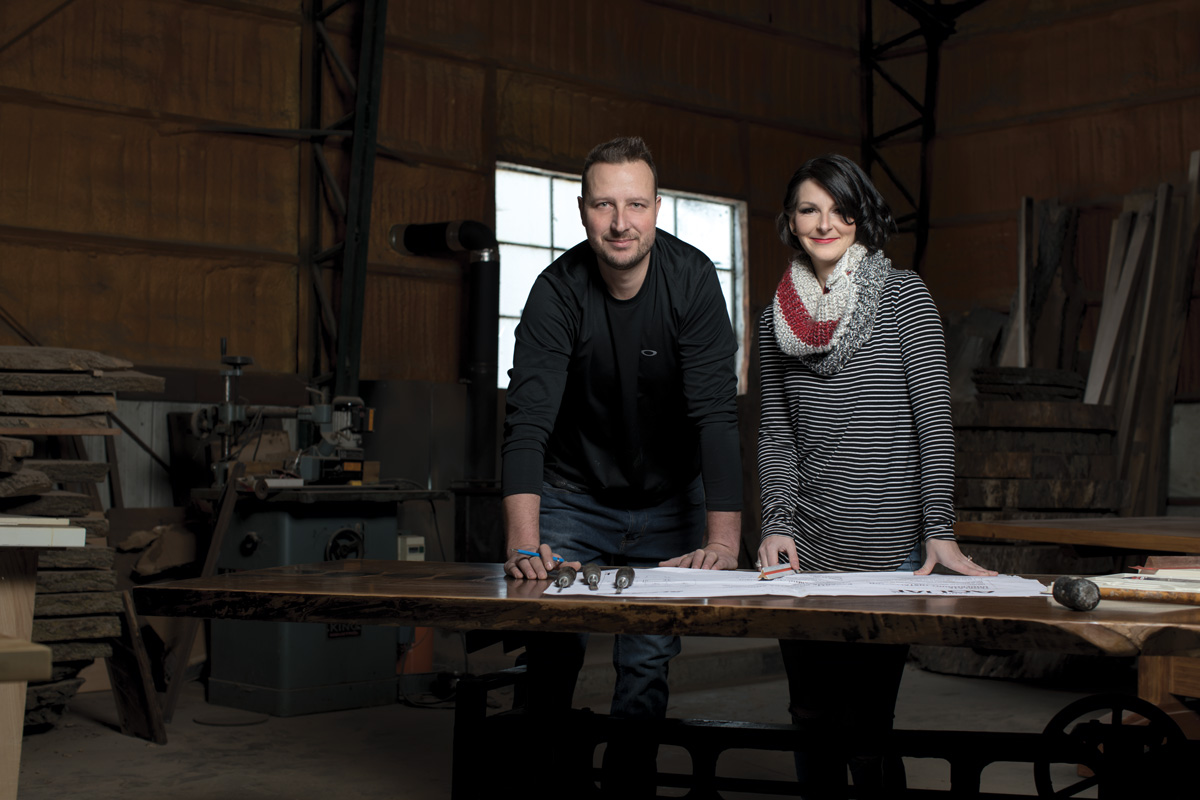 Rustix gets all their wood from trees removed by the City of London, and these are trees that would otherwise be consumed for heat. While that's still a great option for the homes that still need wood stoves to keep warm during the winter, so much of that wood is too beautiful to burn. The trees find wonderful new homes across the city in the form of Rustix furniture, and their sourcing has let them become licensed by Ontario Wood. This is an extra guarantee that all the wood Heather and Jay will use is natural, high quality, local and sustainable.
The Workshop: More Than Furniture
In talking with customers and carefully crafting their furniture, Heather and Jay realized that their studio could be more than a place where they make things. It could be a place where others could come together and enjoy making things with their own hands, too. Thus began The Workshop, a collaborative effort with other small businesses in London to bring unique experiences to our community!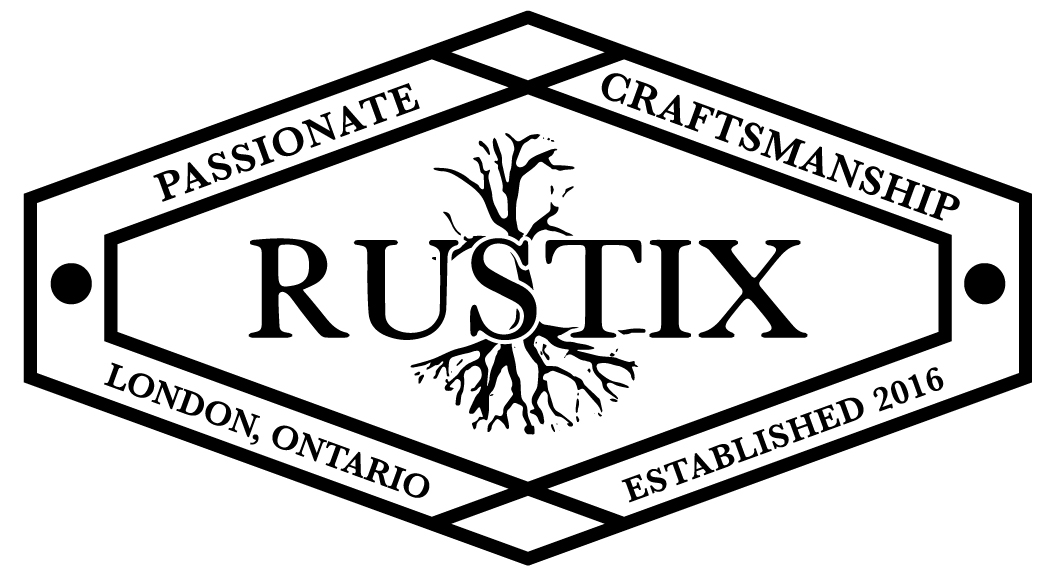 At the Wine & Dine Me Charcuterie Board evening, for example, Heather and Jay teach their "students" how to make a charcuterie board of their very own, along with how to display the array of meats and cheeses on it. Participants also enjoy a wine tasting with Vinyard at Home as Heather takes them step-by-step through the creative process! Many more of these events are in the pipeline, guaranteeing there will be something for every taste.
Rustix has decked out the SlyFox office with three pieces of their furniture, and we believe in every part of their business philosophy. It's what brought the two of us together, and it's why we believe Rustix is a #SmallBusinessThatRocks!
Follow Rustix:
Instagram – Facebook – Twitter – Youtube – Pinterest
Please follow and like us: