Should Your Website Have Online Chat?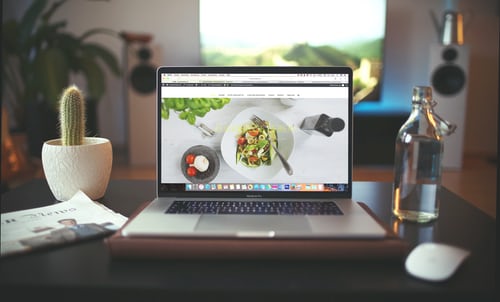 Does your business make customer service easy? Small businesses set up websites for many reasons, including how they improve the handling of complaints and issues. Customers can be hesitant to pick up the phone and call a support line – these days, they want immediacy, convenience, and to know that someone is on the other end. To adapt to these changes, the SlyFox team has long made online chat a regular feature of our sites!
Once you experience the added convenience, trust, and sales potential, you'll see what makes online chat so essential. Every small business should have this function on their website – here are three great reasons why!
 Online Chats Build Trust
Online shopping or browsing can seem very impersonal. When your business depends on being a part of the community and interacting directly with customers, you might think something is missing in the website experience. Online chat functions make it easier to add personal service and build trust, much as you would in your physical store!
When you're a small business, establishing trust is one of the ways you can overcome the competition. If your customers can speak to a person who has answers without having to call, they'll see it as a sign that they can rely on you to provide a quality product or service.
Online Chats Are User-Friendly
Small businesses should have phone lines for solving larger customer service cases, but not every customer wants or needs to call you. It can be challenging, too – in a phone call, you have to listen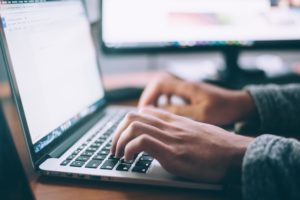 and identify the customer's need, then try to troubleshoot or provide an answer almost instantly. Online chats have the immediacy of speaking to someone on the phone with the ease of sending an email. 
It also makes customer service less confrontational! While they want immediate answers, callers to a help-line also want to get off the phone as soon as possible. You have to try and solve their issue ASAP without escalating their annoyance. When using the online chat, the customer can explain their problem or request in writing, reducing the chance of miscommunication; you can then handle their issue, taking time to solve the issue at hand or provide more information. They can do other things in the minutes it takes for you to answer their query!
Online Chat Is Important For Lead Management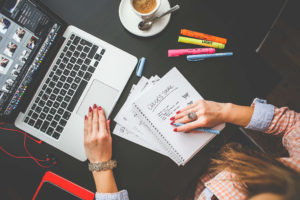 E-Commerce is all about what you do to reach out to the leads you have. Lead management – the tracking and managing of potential customers until the point of purchase – is important for any business, and it's why online chat functionality is a crucial tool. 
You and your team must follow any lead, so think of online chat as a way of bringing the lead right to you! Being able to answer customer questions can drive an increase in sales because you can respond to anything that might be holding the customer back from making the purchase. By having a place for the customer to ask questions and get immediate responses, you make it easier to push the customer over the edge. 
As you can see, a live online chat function builds trust between you and your customers, which can increase the number of leads and sales your site can generate. SlyFox makes this a regular feature of the websites we build, helping our clients help their clients!
Please follow and like us: