Bloomingtails Pet Boutique & Grooming: #SmallBusinessThatRocks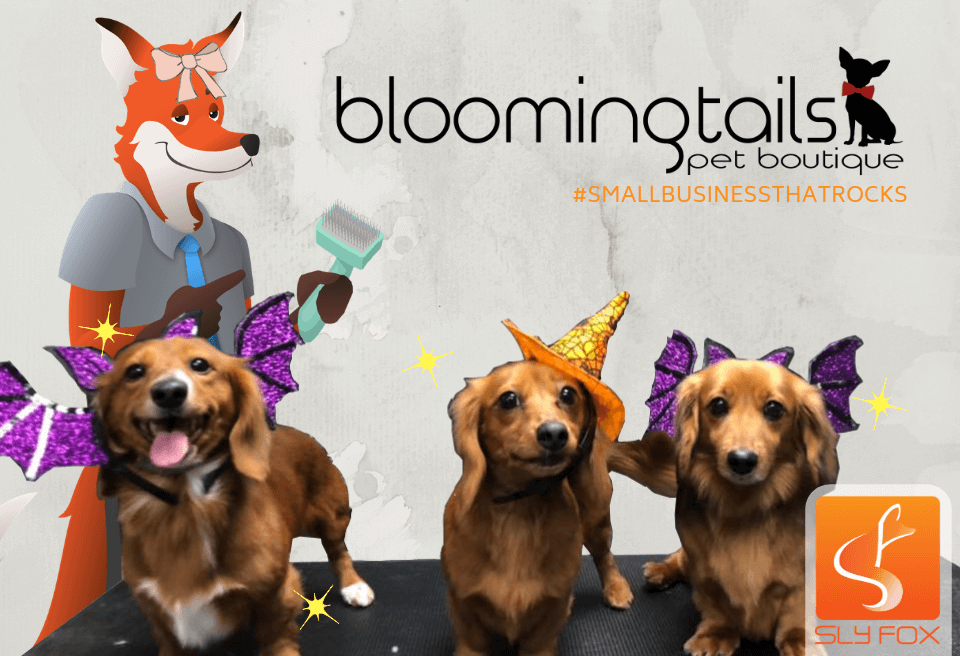 Do you have a dog or cat, or know someone who is wild about theirs? If so, you're definitely going to want to keep reading. This week we are excited to feature #SmallBusinessThatRocks Bloomingtails Pet Boutique, a full-service pet grooming studio and store that specializes in providing your furry family-member personalized products and grooming services to keep them at their happiest and healthiest.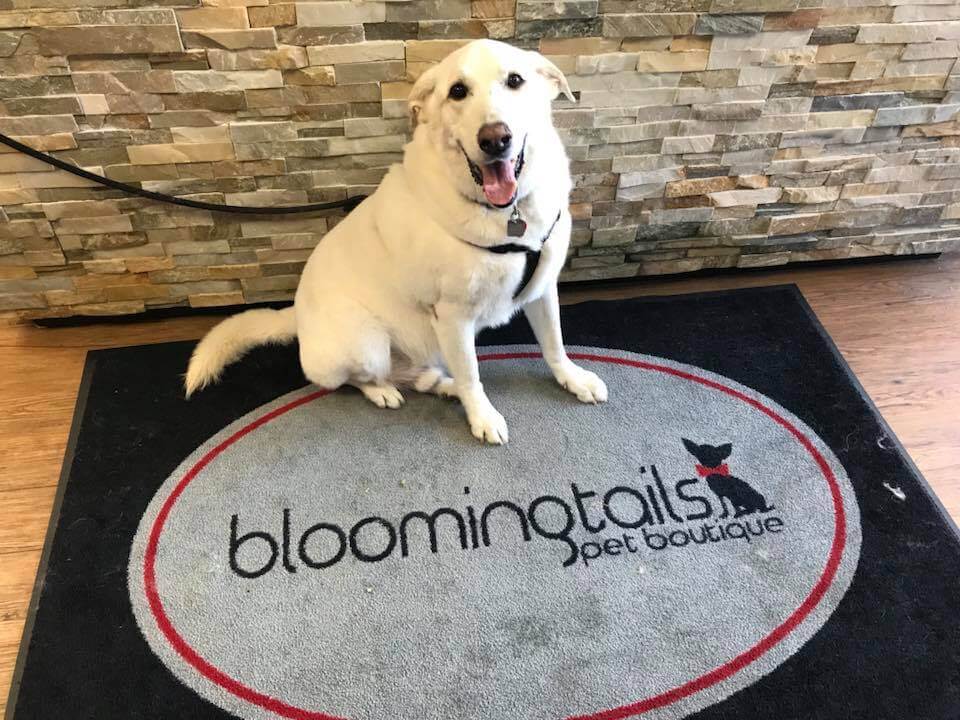 To many pet owners, we included, our pets are members of our families, and like our family, we want to make sure they're surrounded by those who love and care for them. One of the best things about Bloomingtails and their team is that their genuine love of animals is evident as soon as you step inside their Byron boutique. You will immediately notice that their relaxing and comfortable setting is in contrast to bright lights and surplus of stimulation that comes with the big-box retailer. In this homey setting, you are their friend, not simply a client, and this ethos extends through every product and service they provide.
Recognizing that some animals truly enjoy a trip to the spa while others find it a stressful situation, Bloomingtails provides specialized products and services with the goal of minimizing stress while maximizing contentment. The team at Bloomingtails is welcoming to all breeds, sizes, and personalities. Whether you have a rescue-animal with emotional challenges, a special-needs animal, a senior pet, or anything in between, the team is experienced in proving just the right personalized care.  This service results in happy and relaxed pets when it's time to head home. Need some convincing? Check out these great reviews from some of their clients.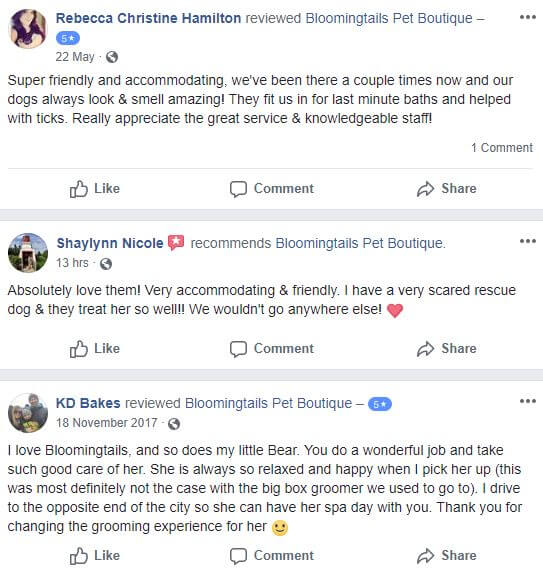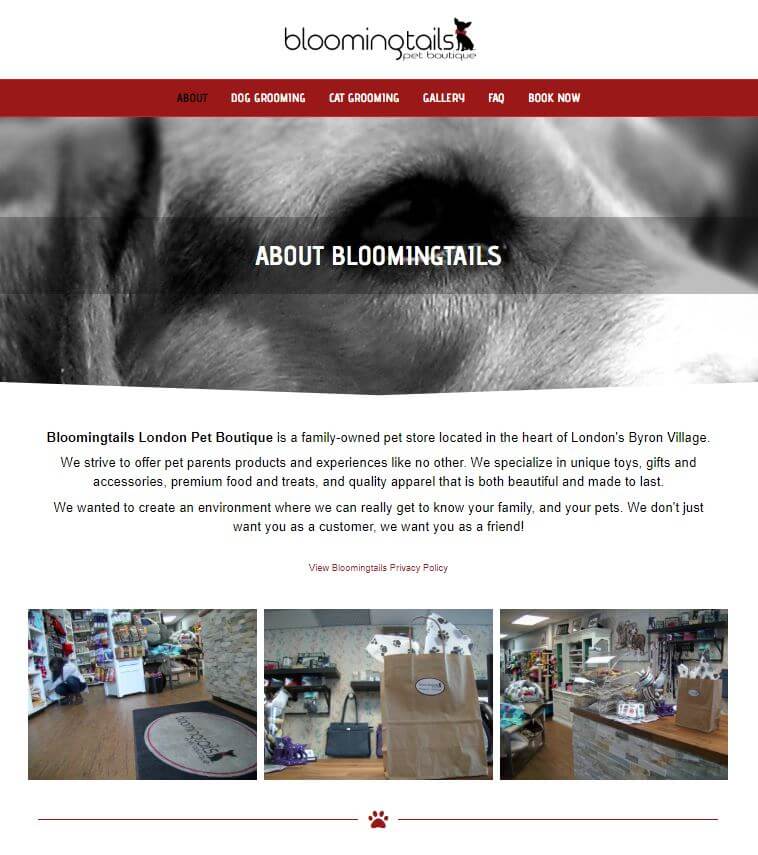 We can personally attest to their service, as our own fur-family enjoys Bloomingtails' grooming services, which made us even more excited when tasked with updating and redesigning their website. Recently launched, their new site mirrors their understated elegance while providing readers with a window into their personality and the standard of care that you and your pet will receive. Learn about their range of dog and cat grooming services and enjoy browsing their gallery which contains images of some of their products as well as pictures of their happy customers. The site directly incorporates their Instagram feed, allowing viewers to see their skills and get a glimpse of their day-to-day activities.  If you're ready to book a service, scheduling an appointment couldn't be easier with their convenient booking calendar. Simply select your preferred date and time and the service (or services) required and you're done.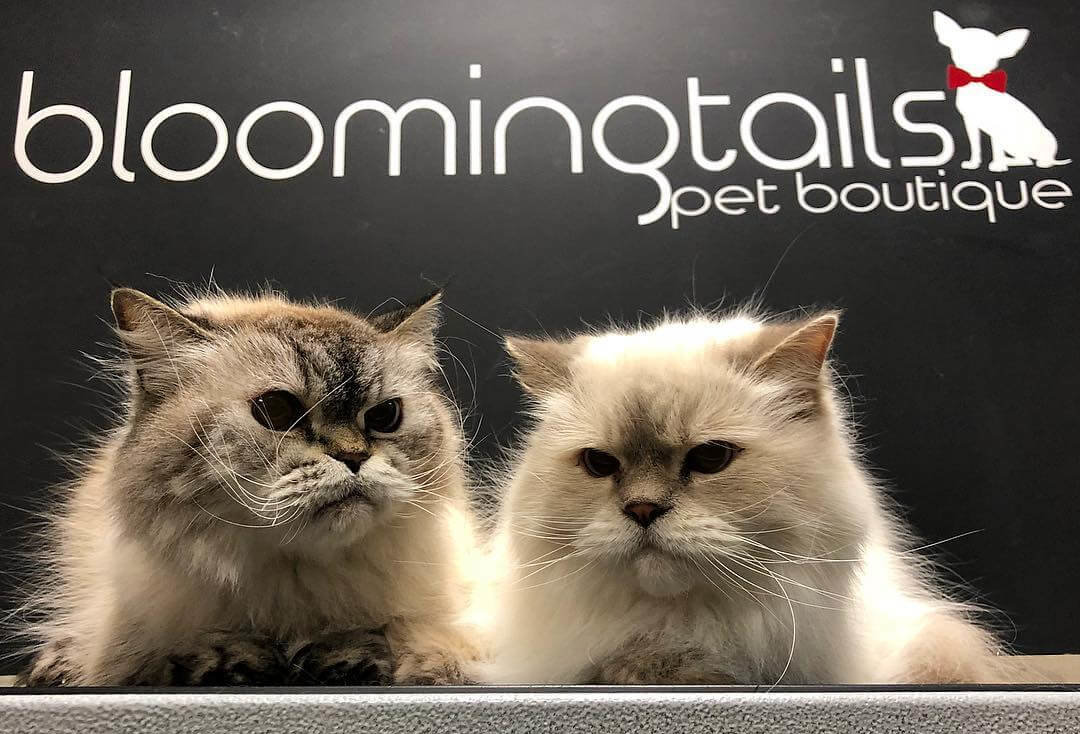 Ultimately, Bloomingtails is more than just a fancy boutique, it's a family-owned business full of people who love animals If you have your own furbaby, or if you have a loved one with their own, be sure to check out Bloomingtails for your grooming and accessory needs. You won't just be entering a store or visiting their site, you'll be joining the Bloomingtails family where your pet's wellbeing is paramount.
Please follow and like us: