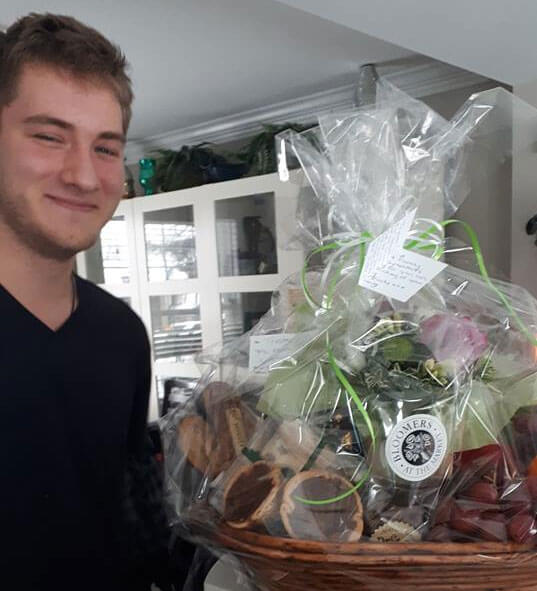 Hello my name is Trysten Stone and I am a co-op student. When my semester started I had no idea where I wanted to go or what I wanted to do. I took the time to sit down and think about work that I found interesting and intriguing.
I found that I really wanted to look more into the graphic design and web design aspects of the world, so I grabbed my computer and started searching. I looked at a few companies but did not find any that really caught my eye, but as soon as I found Sly Fox that changed. SlyFox seemed like a fun environment with nice people where I could expand my knowledge of the web design and graphic design. I quickly went onto their website and they had a customer help text box on the website where I talked for the first time with Michele Anderson. I asked about co-op roles and I got a interview!
Once I went to the SlyFox office for my interview I was a nervous wreck. I have not done a lot of interviews at the time and this was a new experience for me. As soon as I walked through the door I was greeted my Michele. I took a deep breath knowing that I am surrounded by nice people and introduced myself. Once I met Michael it was clear to see that this was the place I wanted to be, I finished my interview and made my way out. The next few days I kept my phone on charge 24/7 to make sure I wouldn't miss hearing back from Mike or Michelle about the co-op position. Once I saw that they called me my heart dropped and my palms got sweaty but Michele's voice was so welcoming that I felt at home. When she told me I got the job I jumped with excitement! I already knew the next few months where going to be fun, and I was right!
My first day I sat with Dave, as instructed, and I learned about an amazing thing called SEO. It was only beginner stuff like labeling photos and giving photos subtext but it was well worth the time and effort for the difference I was making on our clients websites. Through the months I worked on SEO work, working on packaging and labeling Monotomic Orme, taking out the garbage, cleaning the office and making social media posts for clients.
I am going to miss working for Sly Fox Digital Media Marketing I just hope the future co-op students love working here as much as I have
~Trysten Stone
Please follow and like us: