Success Story Ashworth Drainage #smallbusinessthatrocks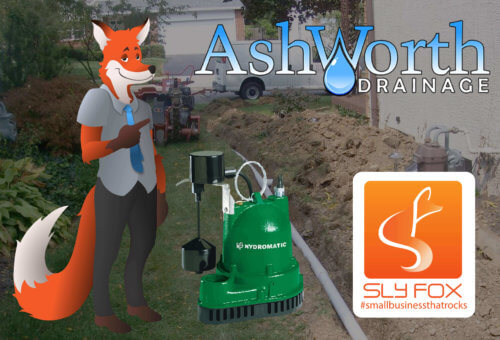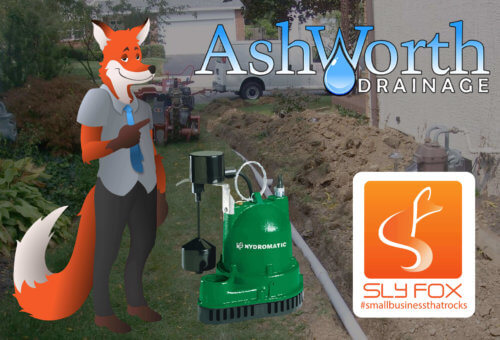 This week we are proud to feature a local marketing success story.  Ashworth Drainage is a long-time client of SlyFox that, established in 1972, brings more than 70 years of combined experience to the London area. Their well-trained basement waterproofing technicians are dedicated to customer satisfaction and are committed to providing customers with superior, courteous service.
Since Ashworth Drainage contracted us for their web design and advertising needs, their advertising conversion rate has held steady at 9.67% for 1.5 years!
As of the time this article was published, Ashworth Drainage currently ranks page one for the following keywords:
wet basement london ontario
basement drainage london ontario
basement drainage london ontario
leaky basement london ontario
french drain london ontario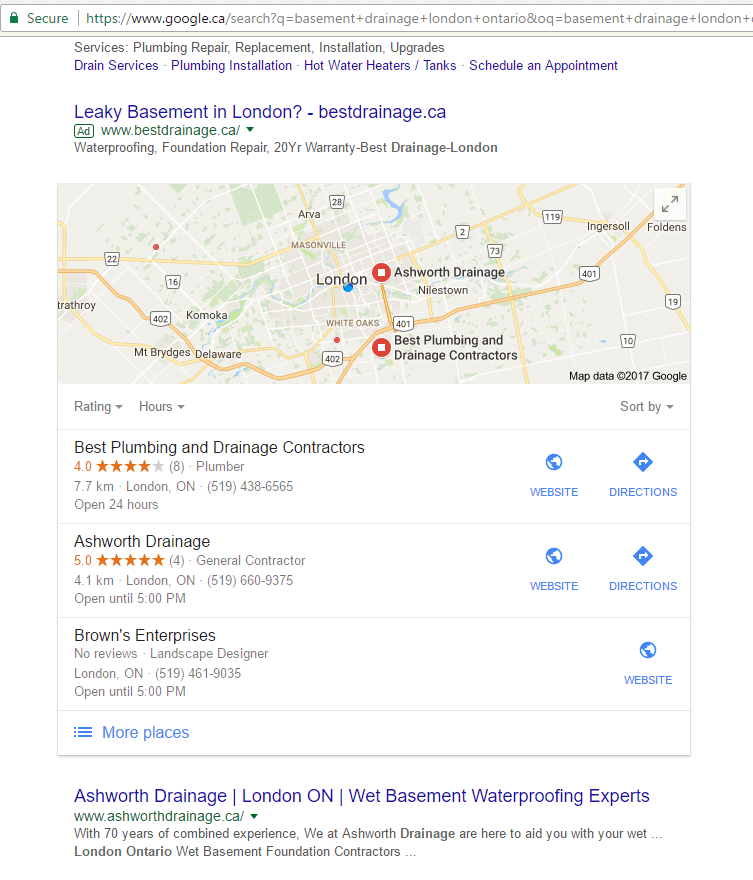 SlyFox has also booked them major jobs from our own personal selling including a french drain contract for a local condo corporation.
On social media, engagement has skyrocketed – all of it local.  A recent Facebook review illustrated just how succcessful this local company has beome!
"For some time, our home had a problem with water in the basement after a strong rain. We eventually determined that it was our window wells that had not been draining properly, we're filling up and entering through the basement window. After reviewing businesses that dealt with these issues, we called Ashworth Drainage and received a call back within a couple of hours by Rick Ashworth, the founder. Rick came out to our house the same day and determined that this was indeed a problem and provided a solution that was quite innovative. Rather than replace the drains in the window wells, they would dig the window wells all the way down to the weeping tiles and fill them up with stone. This created a very broad drainage ability and Rick felt that would be adequate. He quoted a price which was in line with his competitors and committed to being at our house that week. They arrived on schedule, were a treat to deal with and completed it in one day. That was two years ago and we have not had a problem since. Last month we had a different issue with water coming up from underneath the house and flooding the basement. We called and again received a prompt call back by Mr. Ashworth. He diagnosed the problem but wanted to come see it. Again, he was on our site within a couple of hours and after checking out the issues, identified a relatively straightforward solution which we as homeowners would be able to do ourselves. He was bang on the money with his assessment and saved us time and money.
In summary , on the two occasions that we were involved with Ashworth Drainage, we found them to be prompt, courteous and very efficient. They were mindful of our costs and we could not be more happy." – Graeme Tindale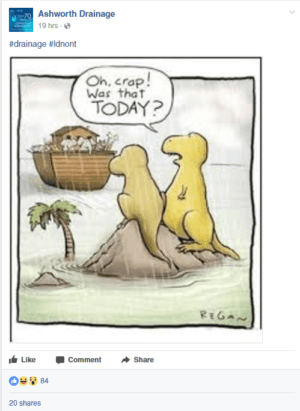 Please follow and like us: