#SmallBusinessThatRocks: Stitch By Stitch Baby Boutique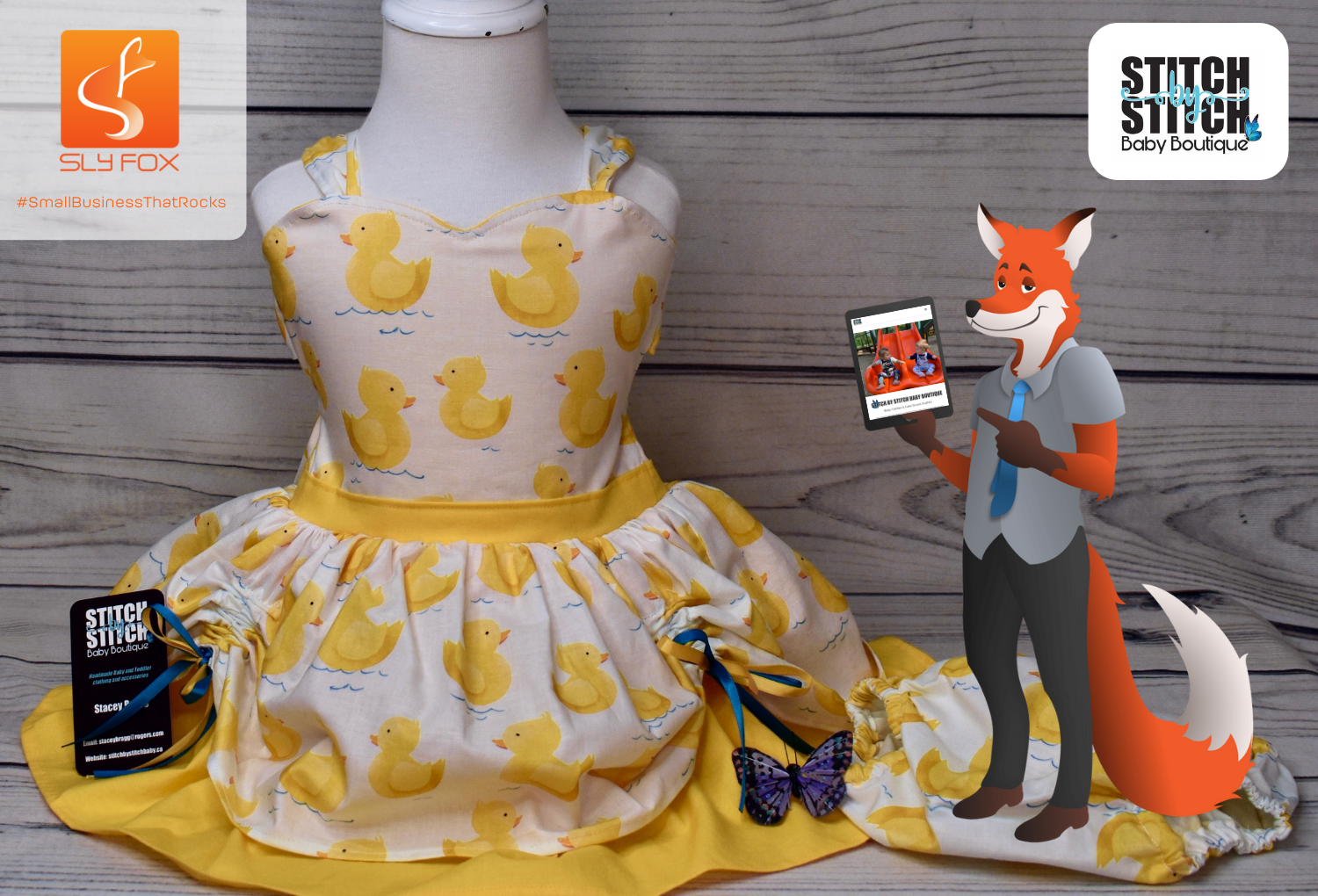 All parents know that it is so much fun to dress your little one in special clothes! Every child deserves something just for them – whether it's pyjamas, a Halloween costume, or a cute little tutu – no matter how old they are! If you're having some trouble finding the perfect little outfit for your little one, we suggest heading over to the brand new website for Stitch By Stitch Baby Boutique!
Stitch By Stitch is a local #SmallBusinessThatRocks that offers only hand-made clothing. With innovative sewing techniques and different material types, the founder has created a line of baby clothes you won't find anywhere else. It's one of the many good reasons you should put your orders in now!
Meet Stacey, The Founder Of Stitch By Stitch
Stitch By Stitch Baby Boutique is owned and operated by Stacey, a local mother of two boys! She started sewing after a 2014 injury left her unable to work outside the home. As she likes to put it, "I live stitch by stitch in my sewing room, and that is why I love my Boutique name!"
As the founder of a bespoke clothing company, the path Stacey took to Stitch By Stitch is unexpected! While she took Home Economics in school when she was young, she didn't feel the urge to take control of a sewing machine again until she experienced her brain injury. Stacey found she was not just able to sew, but she could do it very well! 
While she doesn't know why or how she suddenly has these skills, it's easy to say her new talent came naturally – and she's putting it to good use.
Stitch By Stitch Is Helping Our Community, Too!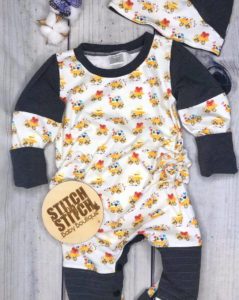 SlyFox first connected with Stacey when our founders, Michael and Michelle, purchased a specially made Halloween costume for their nephew, Cameron. Cameron was four years olds when diagnosed with a malignant Rhabdoid tumour on his tailbone; while he was in the hospital for treatment, he needed a costume made from softer fabric that was also easy to put on over his jammies. 
Stacey went above and beyond and created a truly special costume for Cameron. While we lost this sweet and bright boy not long after this, his parents continue to honour his memory by helping others struggling with the same issues they did. Stacey's now going above and beyond in another way! 
Now, when you support Stitch By Stitch Baby Boutique, you're also supporting a great cause. Stitch By Stitch donates a portion of all profits to The Cameron Lavier Endowment Fund. We're honoured and touched that Stitch By Stitch is helping to raise funds for this cause!
Why You Need To Choose Stitch By Stitch
Stitch By Stitch Baby Boutique is a unique clothing small business in that everything is hand-made! Stacey offers an incredibly original line of high-quality baby outfits, including cake smash sets, tops, bottoms, sleepwear, accessories, bodysuits, and newborn selections. Stacey offers custom orders, too, but requires four weeks' notice. 
From Stacey's amazing skills at the sewing machine to her incredible generosity, there's so much to say about Stitch By Stitch Baby Boutique. When you need some special clothing for your wee ones or as a gift, make this #SmallBusinessThatRocks your first stop!
Please follow and like us: