#SmallBusinessThatRocks: Purely Dermico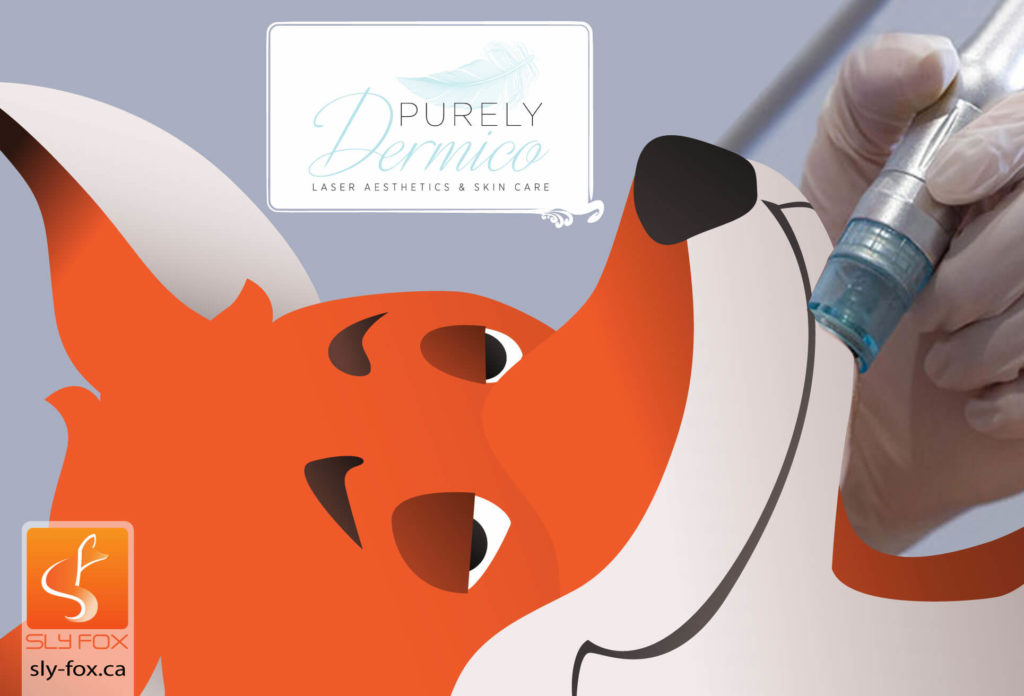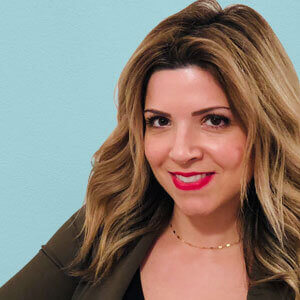 When you feel good, it shows. But, what does this 'feeling good' entail- how do we capture such a concept, so we can apply it in a practical way?  Feeling good and navigating the world with an air of confidence comes from the combination of multiple factors, some easily controllable others, not so much. The key is to maximize what we can control. Sherri Couto, the owner of #SmallBusinessThatRocks, Purely Dermico, has combined her entrepreneurial spirit with her passion for helping others live the confident life specializing in laser aesthetics so that you feel great each day, putting your best face forward.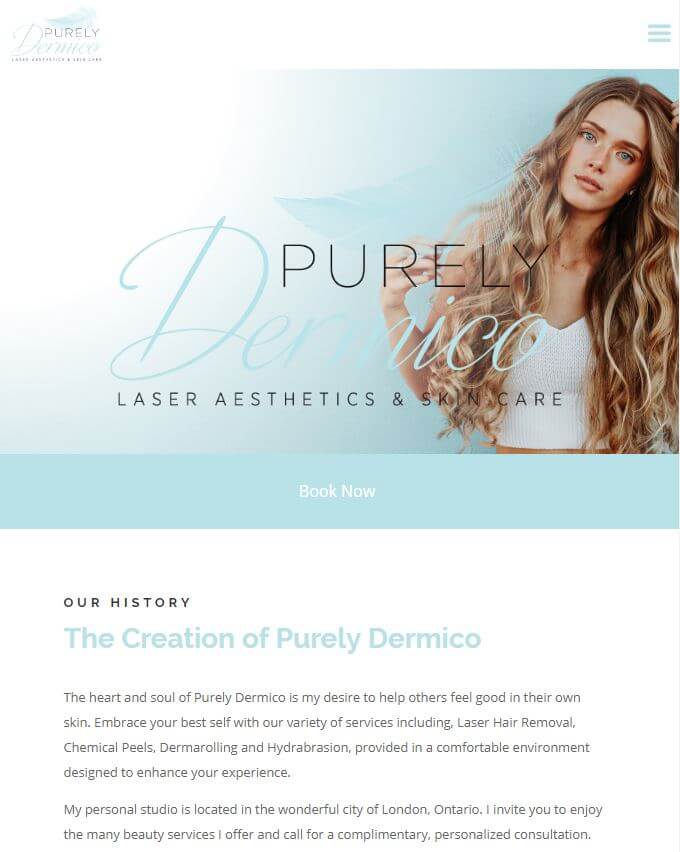 Drawing from personal experience and extensive training and education, Sherri of Purely Dermico offers a client-centered approach to aesthetics with the main goal of making you feel more comfortable in the skin that you're in. Recognizing that our hair and skin is as unique as our personalities, Purely Dermico offers an array of personalized skin care and laser hair removal solutions using the highest quality equipment and products, tailored specifically to each client's unique needs.
Services offered include hydrabrasion, laser hair removal, microdermabrasion, dermarolling, and chemical peels. They also offer a full range of DermaQuest luxury skincare products. Taking into consideration these components and the spirit of Purely Dermico, we were tasked to create a new site that reflected these qualities while making skincare and laser aesthetics demystified and easily accessible.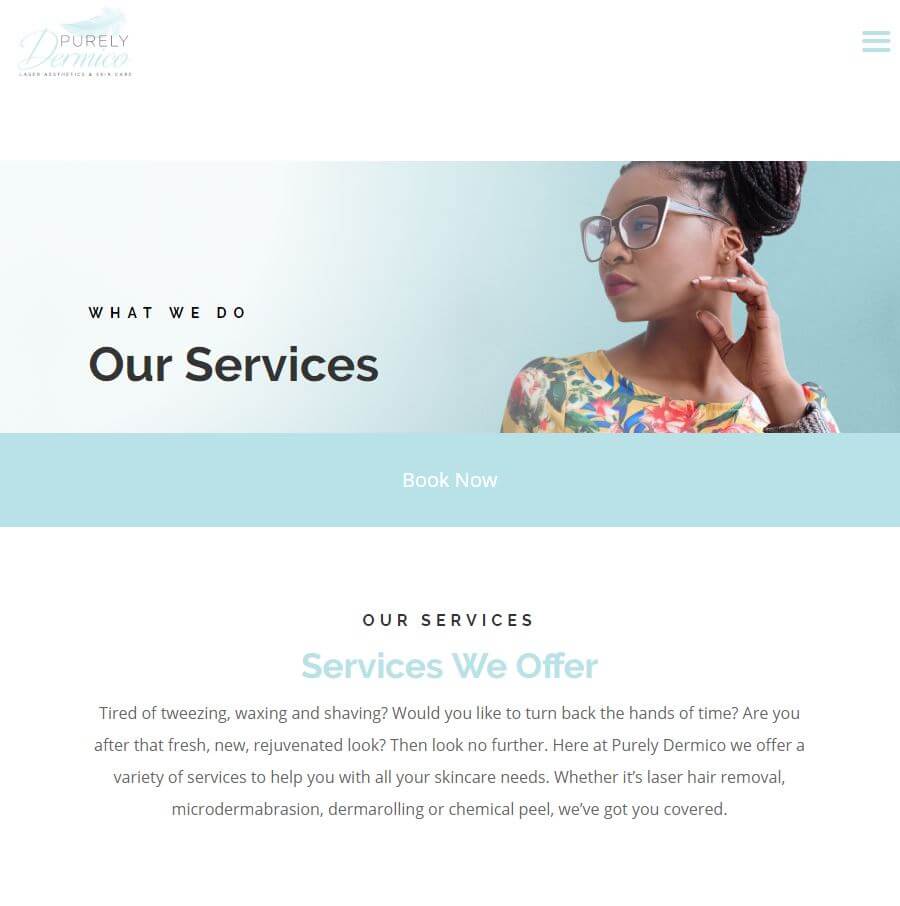 Recently launched, Purely Dermico's new website helps to bring clarity to the world of laser aesthetics while offering a refreshing online space in which to learn about the company, their products and services, and to easily connect with the company to book a service or consultation, or to have any of your questions asked. Featuring elegant simplicity, cool tones, and ephemeral lines, the aesthetics of the site invite the audience to enjoy a bit of 'me-time' as they take a few moments to explore the page. If you have questions, easily connect with  Purely Dermico using their simple contact page, or sign-up for their newsletter, where you'll be offered their professional insights and information on any deals that they may be featuring. Speaking of deals – Purely Dermico is offering 15% off to all new clients who book before November 30th. Fortunately, scheduling an appointment couldn't be easier with their booking calendar. Simply select your desired service and you're set!
Embracing simplicity and the positivity it fosters is integral to Purely Dermico and is ingrained in their brand – from concept, services to physical and digital spaces. It truly is the little things that make the most difference.  Starting each day feeling good in your own skin sets the foundation for living life confidently as your authentic self. If you have skincare or hair removal goals, or if you're simply looking for a little extra oomph of confidence as you face each day, check out Purely Dermico and embrace the skin that you're in.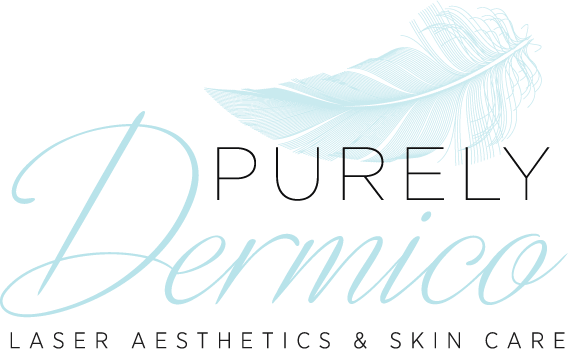 Please follow and like us: