#SmallBusinessThatRocks – Cabelo Hair Co.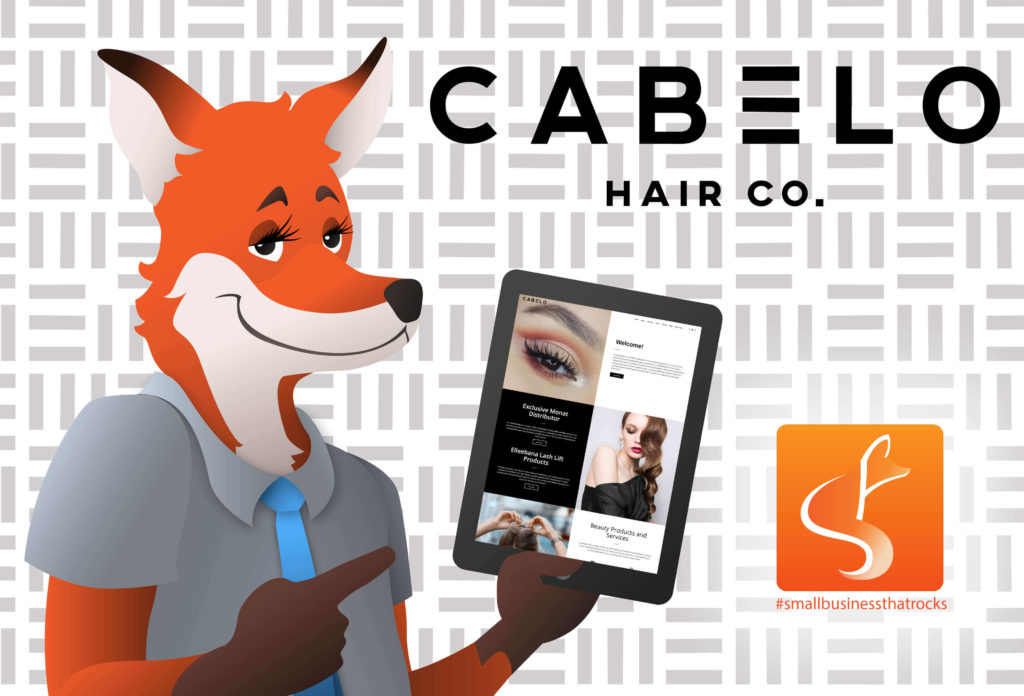 If there is one thing that everyone needs it's more time. For many of us, our morning routine involves a time-consuming series of hair-styling tools and an array of cosmetic and hair products used in an effort to ultimately feel confident as the best versions of ourselves. #SmallBusinessThatRocks Cabelo Hair Co. knows that the perfect solution is to eliminate the daily minutia that saps us of time, while helping us look and feel our best. 
Confidence is Beautiful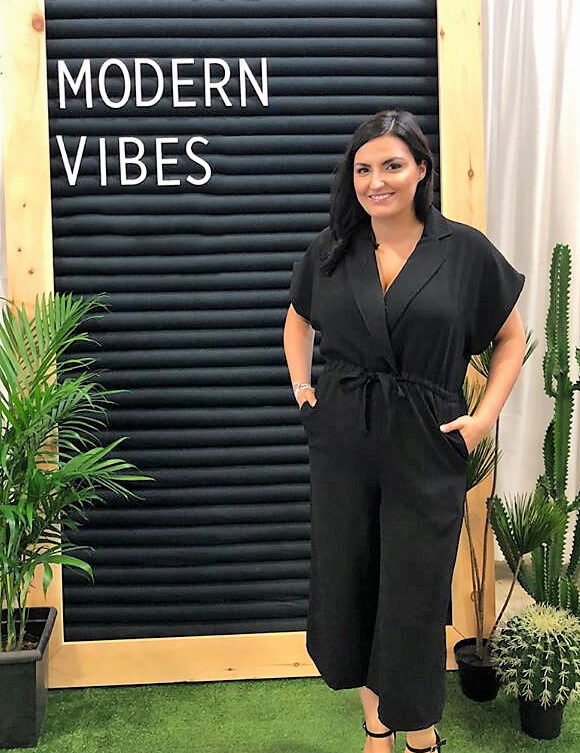 Sandra Raposo, owner of Cabelo Hair Co. believes in the power of feeling great in your body. Cabelo Hair Co. proudly offers a full range of luxury products and services to help you look your best while allowing you more time to spend doing the things you love. At Cabelo Hair Co. you can take advantage of their wide range of products and services, including laser hair removal, brow shaping/sugaring, lash lift and tints with exclusive Elleebana and Belmacil systems, semi-permanent mascara, eyebrow henna, and Monat luxury haircare systems. Passionate about spreading her skills and experience, Cabelo Hair Co. also offers exclusive training to local beauticians.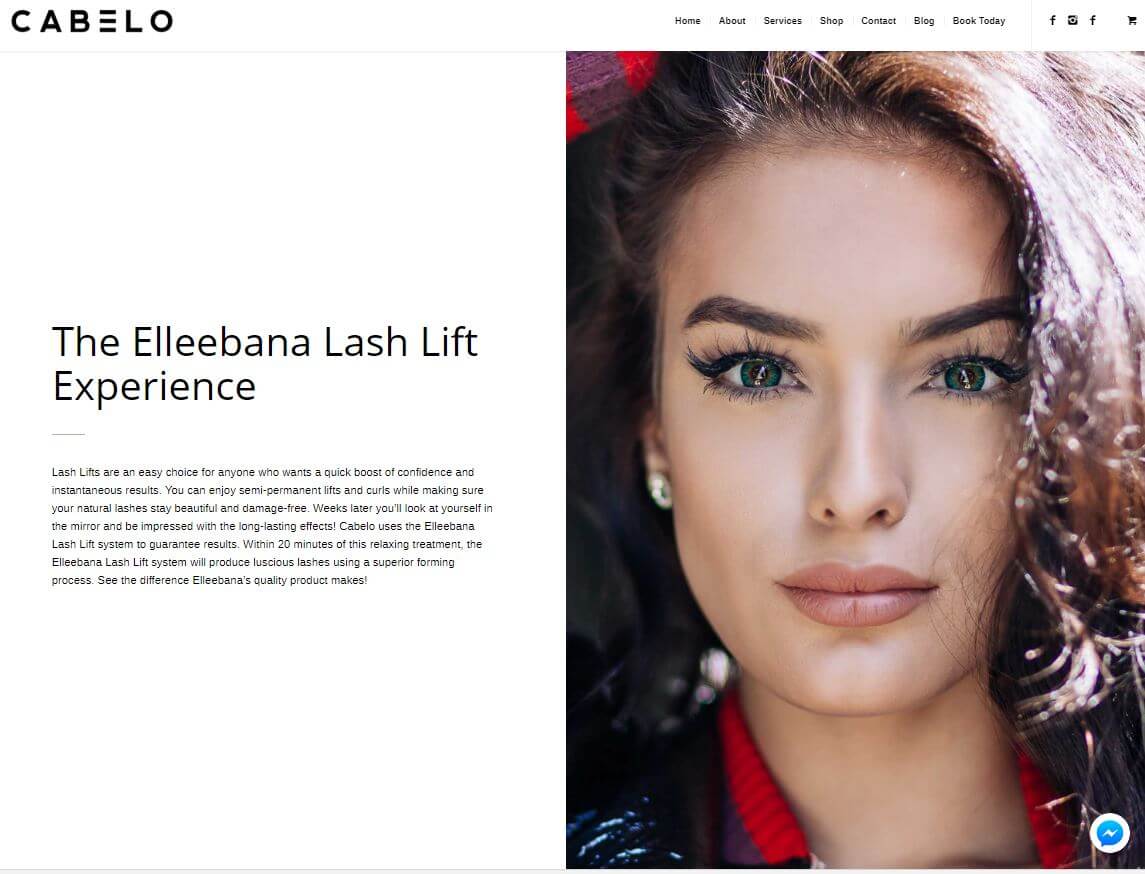 Sandra and Cabelo Har Co. epitomize the concept of 'modern woman', sophisticated and stylish, with a passion for making the daily mundane efficient. Using cutting-edge technology, whether it is in regards to their services, products, and communications, Sandra expresses her passion for lifting up each other and our communities. As a company that prides itself in helping Londoners make themselves as beautiful as possible, we knew we had to create a stunning website to showcase their work, products, and the elegant, modern energy that defines their brand.
Modern Luxury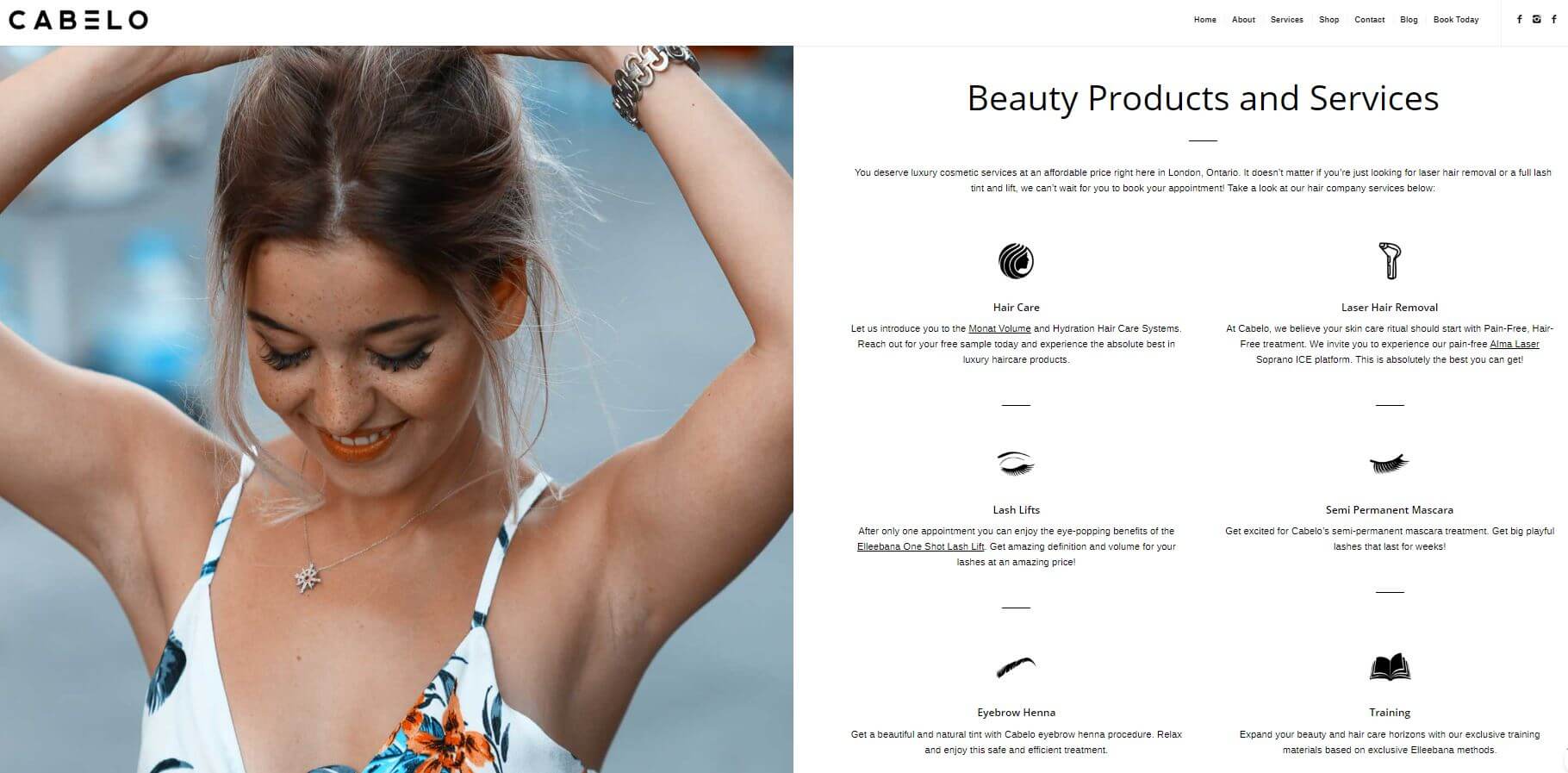 Browsing their site, you'll learn about Cabelo's qualifications, services and products, as well as gain professional insight with their blogs. Shop their site for some of the most popular products, or submit a request for a free Monat haircare sample, specifically tailored to your unique hair needs. If you're ready to indulge in Cabelo's affordable luxury, scheduling an appointment is made easy with their online booking calendar. Still curious? Contact Cabelo to arrange a free consultation, whether you're looking for hair removal, lash lift & tints, semi-permanent makeup or luxury haircare products. On-site connectivity to Facebook Messenger means that your questions can be answered as speedily as our modern-world permits.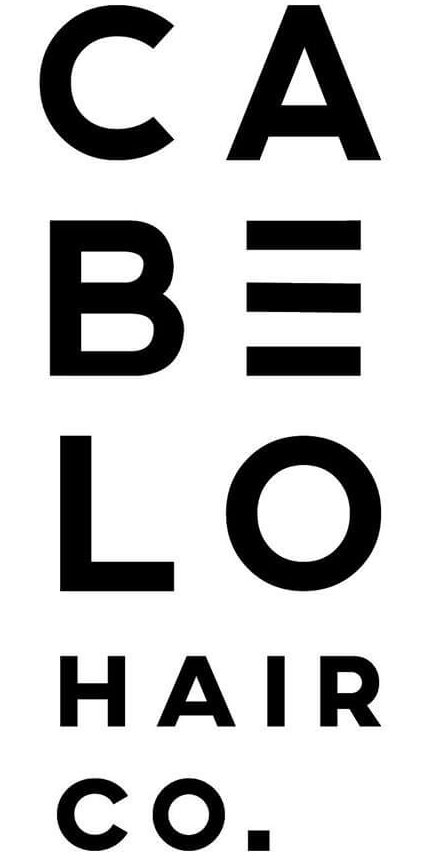 If you find yourself resenting the time you spend your regular beauty and self-care routine, remember that there are long-term and permanent solutions. Spread the local love and check out Cabelo Hair Co., they're always thrilled to answer questions, give advice, and talk about all things that help us live happy, healthy, and beautifully confident lives.  In addition, Sandra is hosting a Monat event on July 27, 2018 at 7:30 pm with free samples, business opportunity information and product education.  Please contact her directly for more information.
Please follow and like us: