SlyFox Mentions: C & V Income Tax Services in Business London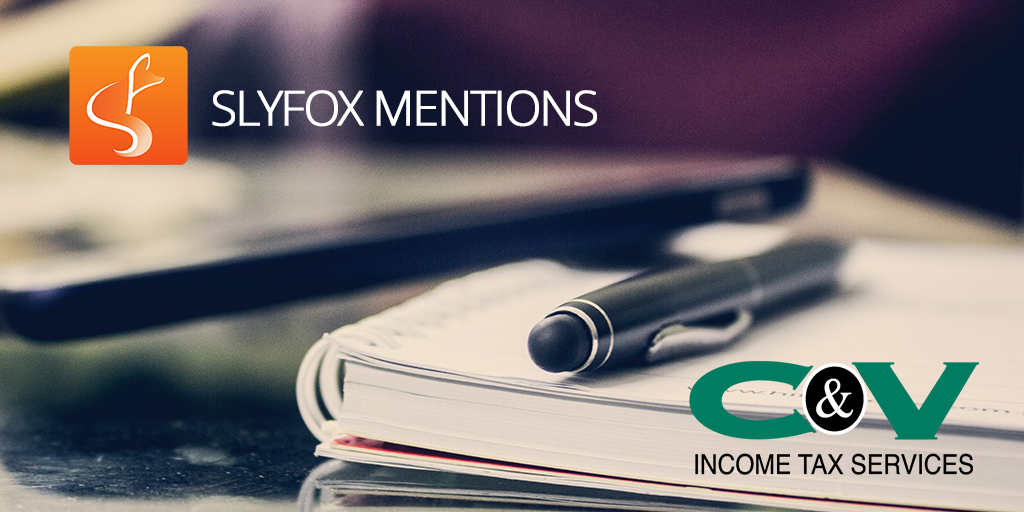 SlyFox and Business London have enjoyed outstanding media relationship success over the past several months and we're excited to show you yet another feature! This time we're proud to showcase one of our cornerstone clients the well known and community recognized C & V Income Tax Services! This feature was published in the February 2019 issue and included a detailed and informative write-up that touched on their services as well as their community-focused and charitable efforts. It also mentioned our involvement with their web design, digital marketing strategy, and SEO campaigns. This feature was printed in both Business London and the London Free Press in the same month. Check out more about this London Ontario business feature below:
Our recent Business London article for C & V Income Tax Services covered a range of subjects from our strategic online partnership, our SEO tactics as well as their passion for community service and customer convenience. Crystal Volpe of C & V fondly reminisces about the first years of her business where she worked out of her home using carbon paper tax forms and manual filing. Now, with the help of advanced technologies facilitated by SlyFox she's able to offer fast online tax filing and convenient web forms to her customers at home and abroad. Not only that, C & V is celebrating its thirtieth anniversary in typical philanthropic fashion by raising $30,000 for Bethany's Hope Foundation in London. This is an article that touches on plenty of important subjects and we highly recommend you read the whole issue here.
Please follow and like us: