How to Promote Your Business Using Email Marketing
Email marketing is a great way to promote your business. It allows you to reach a large number of people with your message, and it can be very effective if done correctly. In this post, we will discuss using email marketing to promote your business. We will also provide some tips about successful email marketing campaigns.
Metrics to monitor your marketing campaign
While there are several indicators that a company should be tracking to determine the effectiveness of its marketing activities, we've highlighted a few of the most important ones.
Open Rate: The proportion of all subscribers who have viewed an email campaign.

CTR (Click-Through Rate): The number of persons that clicked on the link, CTA, or picture in a certain email within a campaign.

CTOR (Click to Open Rate): Compares the overall lot of distinct clicks and a unique number of openings to determine how effective an email message was.

Conversion Rate: The proportion of your members who execute a "goal action," such as purchasing something.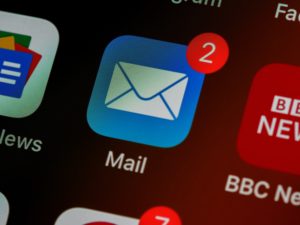 Email marketing platforms
Businesses use email marketing tools and software to send out email marketing campaigns to their list of customers. View the list of common email marketing platforms below.
MailChimp: One of the most popular platforms, MailChimp is known for its ease of use. It offers a free plan for up to 2000 subscribers.

AWeber: AWeber has been around since 1998 and offers a 30-day free trial. It also has a Zapier integration, which allows you to connect it to other apps.

GetResponse: GetResponse offers a 30-day free trial and is GDPR compliant.

WordPress or Website Plugins: If you have a WordPress site, there are several plugins that allow you to send out email campaigns. Shopify and other website builder platforms have email marketing software as well.
How to create better email newsletters
Now that you know some of the ways to promote your business using email marketing, let's discuss how to create better email newsletters. Below are a few tips:
Include a strong subject line: The subject line is the first thing that people will see when they receive your email, so make sure it's attention-grabbing.

Make it visual: Include images or videos in your email to make it more visually appealing.

Keep it short and sweet: People are more likely to read an email that is short and to the point.

Include a call to action: Make sure you include a call to action (CTA) so that people know what

Does email marketing really matter?
Email marketing is critical for any business, and if you're not doing it, you're missing out on a huge opportunity. It's one of the most effective ways to reach your customers and promote your products or services. When done correctly, email marketing can be an extremely effective way to grow your business. It can help you build relationships with your customers, generate leads, and increase sales. You can offer exclusive promotions and build your subscriber list.
Do you need help with your email marketing campaign? SlyFox Web Design and Marketing offers email marketing campaigns and newsletter design services in London, Ontario, and surrounding nearby areas. Contact us today to get started on your digital marketing quote.
Please follow and like us: