Why We're Google Partners – And How That Benefits You
The SlyFox team is proud to say we have a pretty awesome certification under our belts – we're Google Partners! This is an AdWords certification with several implications, but here's the most important distinction: it proves we know online marketing. It's something we were always confident in, but now we have a badge for that effort!
But what does Google Partners mean for you?
What Are Google Partners?
According to Google:
"Google Partners are agencies, marketing professionals, and online experts who have been certified by Google to manage AdWords accounts."
Google Partnership status is a designation given to companies have met and passed certain AdWords criteria. AdWords is Google's online advertising service, and it tailors ads to specific users using keywords and cookies. AdWords chooses ads that they think will be the most relevant to the user, if they use the right keywords.
As Partners, not only do we receive some perks and access (already a pretty sweet deal, really), we get a valuable designation. But it's not enough to just spend the money on advertising with Google. There are a lot of tests to pass!
Showing Our Expertise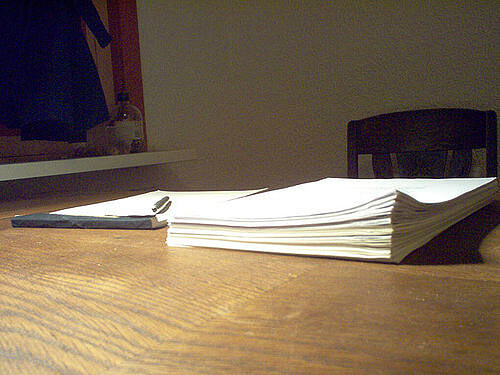 To become a Google Partner, we had to actually write and pass two of six certification exams (and we thought we were all done with exams after graduating!). The exams you have to take are the mandatory AdWords Fundamentals certification and one of these tests: Search Advertising, Display Advertising, Mobile Advertising, Video Advertising or Shopping Advertising. These tests also have to be renewed every so often to show that we still have the skills and expertise to meet the standards of Google AdWords.
On top of the written component, we had to meet spend requirements, prove we delivered agency and client revenue growth, and show that we sustained and grew our client base. It's these requirements that demonstrate why our Google Partners status can benefit you.
How Google Partners Helps You
Our Google Partners badge demonstrates that we have successfully used AdWords to help our clients grow. It shows that we know how to use digital advertising tools to help small businesses maximize their online presence. A Google Partners designation means we're committed to consistent, quality work that works effectively. Businesses that don't keep up with Google's standards can lose their Partner status
It's no secret that Google is not only the search engine platform of choice for just about everyone; it also is a new advertising platform that lets us effectively target your audience. Working with SlyFox, a Google Partner business, means you're working with a digital marketing agency that knows how to effectively grow your small business with online advertising.
We had to show this to Google. Let us show it to you, too!
Please follow and like us: