Adam's Flooring: A #SmallBusinessThatRocks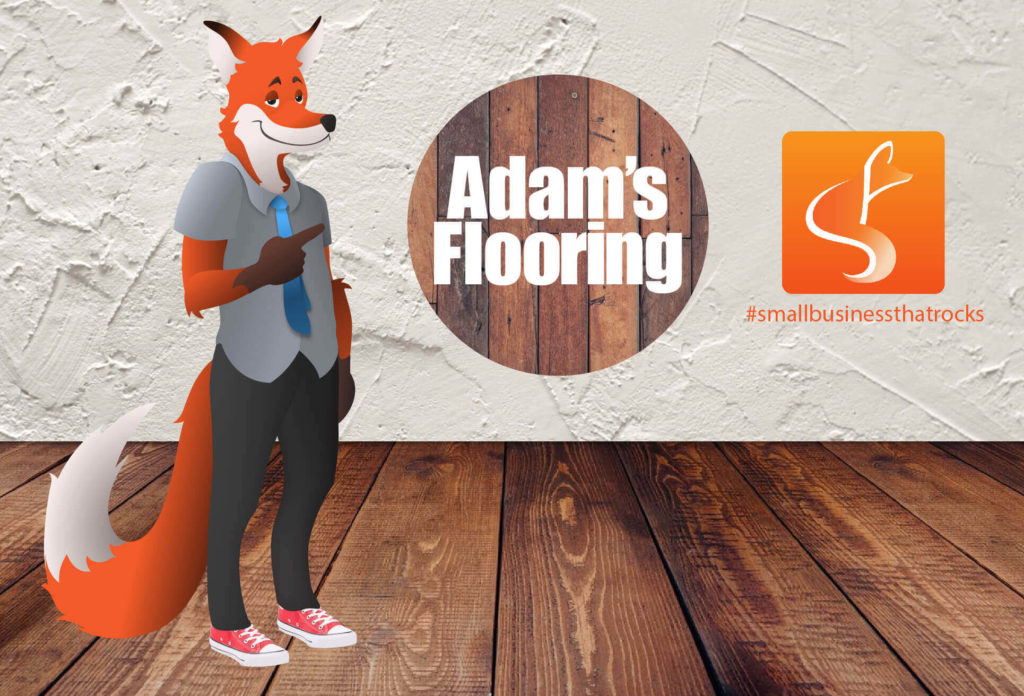 If you're like us, you probably don't spend too much time thinking about the floors in your home. However, consider that your floors are the surface on which you live your life- where you entertain, where your children play, your pets sleep. It is also one of the first things that anyone will notice when entering your home.  When we began working with Adam's Flooring to create their website, we began to see just how beautiful flooring can be!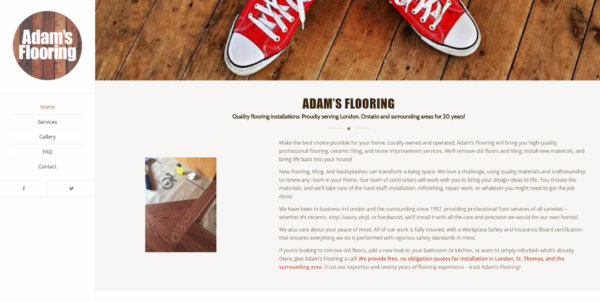 Celebrating their 30th anniversary this year, Adam's Flooring is a locally owned and operated #SmallBusinessThatRocks that has been providing the highest quality home improvement services and floor and tile installation since 1997. The team at Adam's Flooring knows just how important the right flooring can be and they have the experience, passion,  and skills required to bring your vision to life.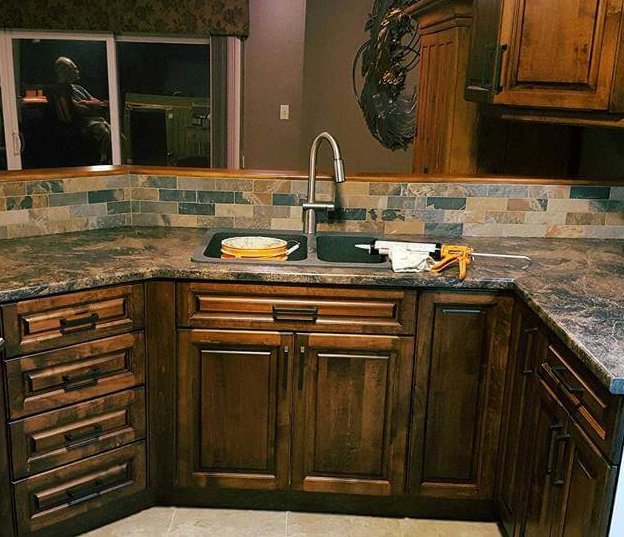 Adam's Flooring has built a solid reputation in the community for providing excellent customer service combined with the experience and knowledge to provide the highest quality workmanship. Adam's Flooring's work doesn't stop at the wall- they are also highly skilled installers of shower tile and kitchen backsplashes, creating beautiful features for your home.
Whether it's ceramic, vinyl, luxury vinyl, or hardwood,  you can trust that it will be installed with care and precisions. You choose the materials, and their team of contractors will do the hard and messy work to make your dream a reality. Known for doing whatever it takes to get the job done right- your home is in great hands with Adam's Flooring.

Don't just take our word for it- check out these customer reviews!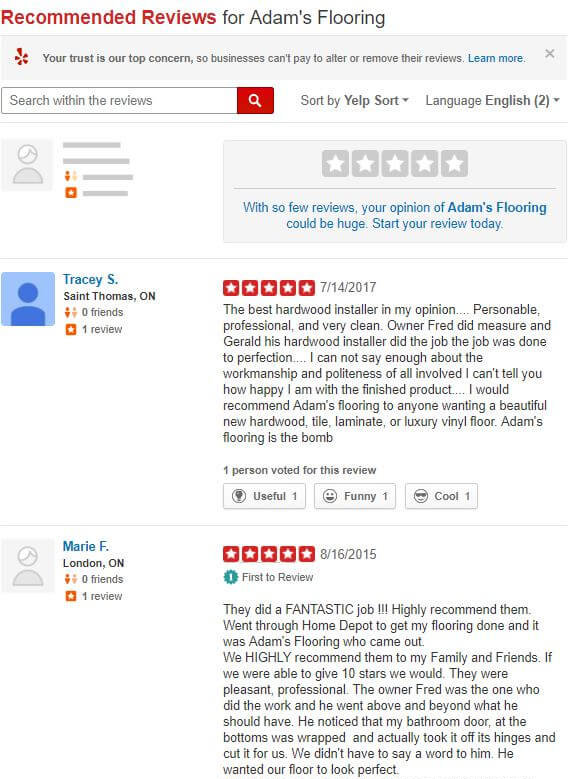 If you're looking to replace old floors, change your look entirely, or freshen up what you already have, Adam's Flooring provides free, no-obligation quotes for London, St.Thomas, and surrounding area.  Support a local #smallbusinessthatrocks and check them out today!
Please follow and like us: