Rusty: The Dog, The Legend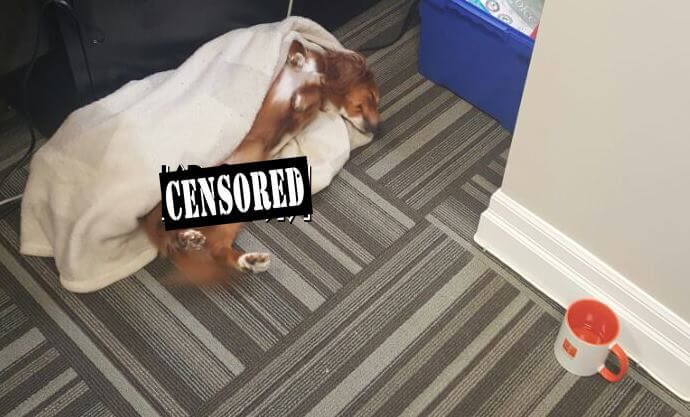 Rusty
[ctt template="8″ link="saU2Q" via="yes" ]Some things just fill your heart without trying.[/ctt]
Here at SlyFox, we like to show thanks to our most well-behaved employees, the ones that bring their A-game when deals need closing and hard work requires tough leadership. These employees come into the office and instantly mean business.
We're pretty proud of everyone here, but there's one employee who stands out above us all. This employee's name is Rusty.
Facts About Rusty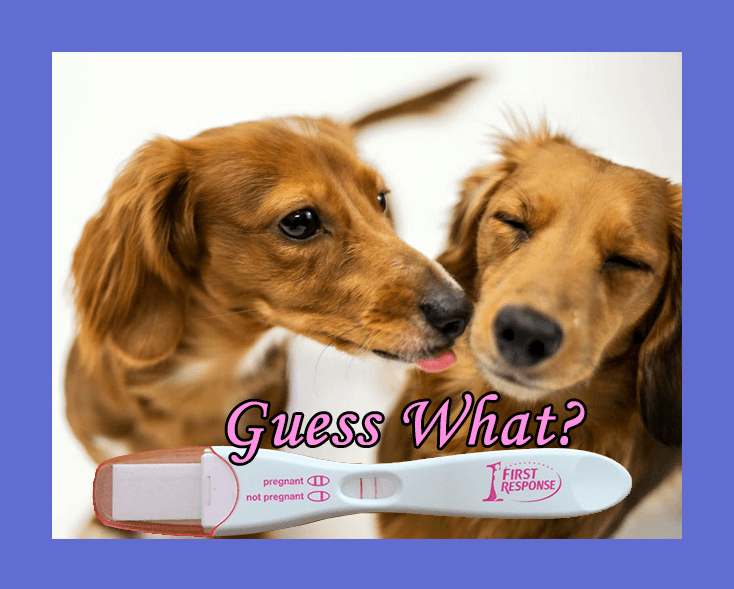 Rusty is a handsome two-and-half-year old long-haired miniature dachshund. Slow down, ladies: though Rusty's young, he's already taken! His partner, JT, was born on Valentine's Day, and since Rusty was born with a white heart on his head, we're pretty sure it's true love. They became the proud parents to four beautiful puppies – Daisy, Quinn, Millhouse and Coco – in 2016, three days after Christmas.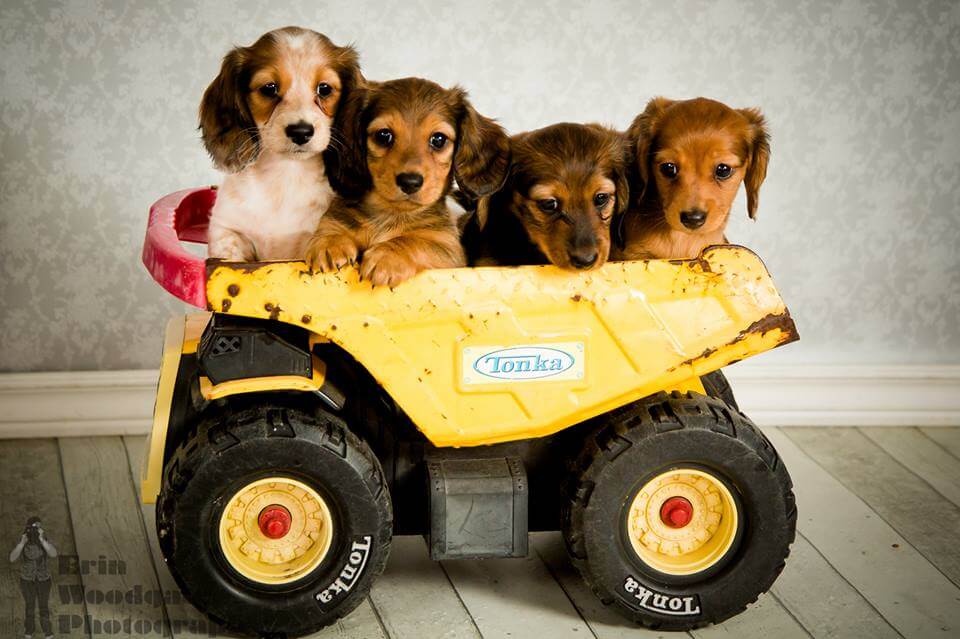 Rusty has endeared himself to everyone who's ever come through the SlyFox offices, and looking at that cute mug, it's not hard to see why!
Why We Love Rusty
Don't get us wrong, Rusty is more than a pretty face. In fact, he can be kind of a loose cannon. Sometimes, his behaviour at home… well, it's not so great. But his ability to "leave it at home" is why we love him so much. The first time he came to work, it was actually because he chewed up a bottle of Aspirin; to make sure he was going to be okay, we brought him into the office. It was like his whole personality changed: he didn't mark, bark or chew anything! Best of all, he charmed all who came in, ensuring a permanent place in the office and in the hearts of all our clients!
His flair for marketing makes him an indispensable member of the SlyFox team. He quickly became a social media star, and many clients now call ahead of time to make sure he's in before dropping by. He is a star employee, sometimes he's "the boss" (he wouldn't wear a t-shirt if it wasn't true), but he's so much more: Rusty is our office mascot, our good luck charm, an instant smile when anyone walks through the door.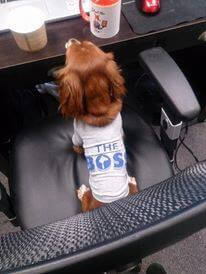 Let Rusty's charm rub off on your small business. Give him a call and see what SlyFox can do for you!
Please follow and like us: