Why we REALLY Put Our Fox on a Bus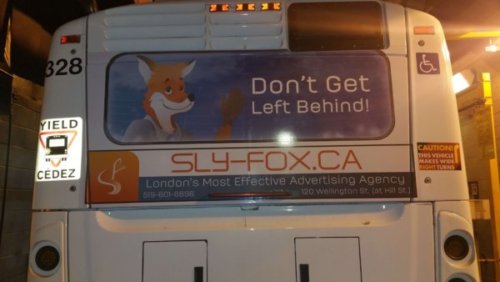 If you're in and around London, possibly stuck during rush hour, maybe walking down the street, chances are you'll see a familiar face on the side of a bus: SlyFox Fox is now on London Transit! You might see him bowling a strike, or giving you a little wave, but he's definitely hard to miss.[ctt template="5″ link="Tjp6S" via="no" ]There are no traffic jams along the extra mile![/ctt]
Putting up bus ads might seem strange for a company like ours, but it comes with a lot of great perks. Advertisements in motion mean we're not just dependent on one part of the city to communicate our message – it can go everywhere (at least, wherever a bus can take it). It also might seem unfair, but many times you are literally a captive audience to transit ads, and this makes their reach incredible. They can catch the eye of people walking the sidewalks and sitting in their cars, people of every age, income level, and cultural background. While we hate being stuck in a jam as much as you do, we both know not going anywhere in your car is not going anywhere. We're just using traffic to get traffic!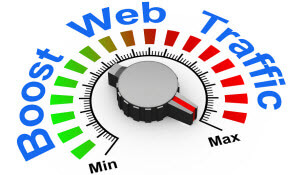 Transit ads work as an excellent addition to digital media campaigns. They can increase brand awareness, convey a message to a wide variety of people, and show that your company is a member of the local community. Our ads also use keys words and phrases that describe us, and combined with SlyFox's brand identity, we hope more people will understand how we can help them with digital media and marketing. It's sort of like search engine optimization for offline, and pardon the mental stretch that might be needed to make the analogy work, but here goes: it increases visibility with a few pictures and words, and people noticing those key words will see SlyFox as the search result…in the real world!
Digital is what we do though, and using good, old-fashioned SEO and social media approaches will do much the same thing as a bus ad, but for a wider, yet more targeted, audience. When you want to attract people to your online presence, getting organic views with key words and phrases and expanding your reach through blogs and social media is the best approach. It can make widen your potential audience and allow you to make contact with key demographics all over.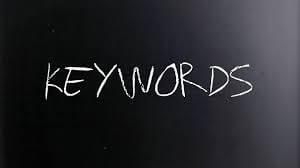 Despite the desire to take you everywhere, we still love London, and local ads mean a lot to our business. Building connections with the community means using creative, mobile messaging within that community, digital and physical. Bus ads look cool, of course, but they allow us to show the thriving London business community how easily great digital marketing solutions can be found. Sometimes that solution is staring right at you, inching through 5 p.m. traffic in the next lane.
Please follow and like us: