Patrick's Mobile Truck and Trailer Repair: A #SmallBusinessThatRocks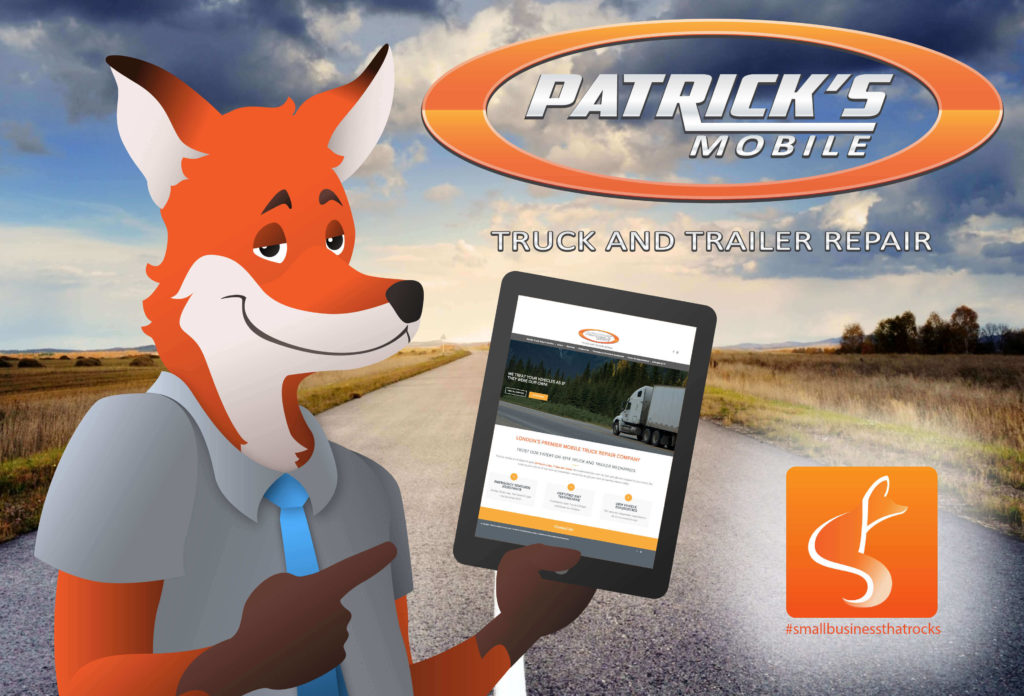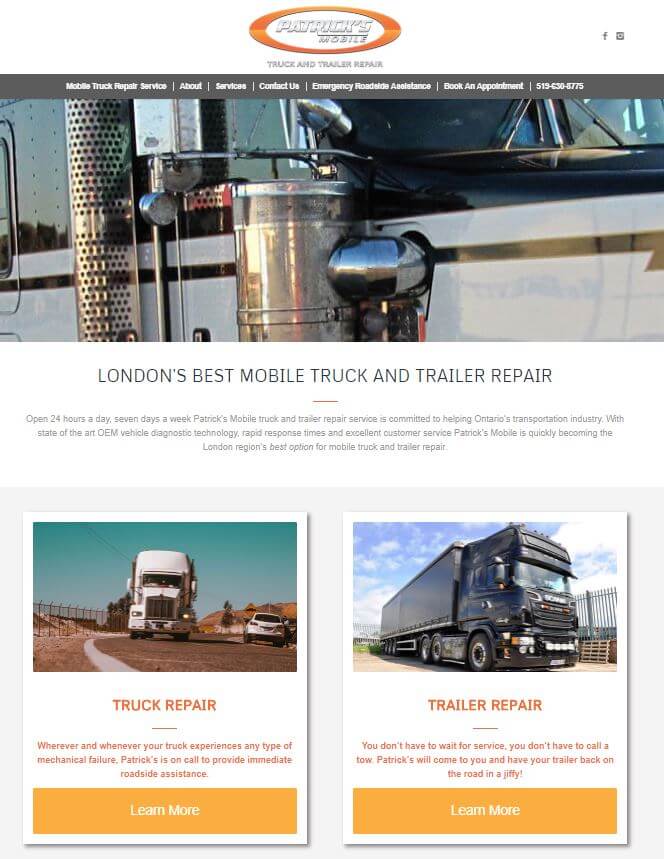 When you think of a mechanic, chances are you're envisioning someone in a shop working on our personal vehicles. But what if the vehicle that needs repairing is a big-rig stuck on a 400-series highway? You call #SmallBusinessThatRocks, Patrick's Mobile Truck and Trailer Repair. 
Patrick Raposo, is Patrick's Mobile's owner and operator, with over 10 years experience in the truck and trailer repair industry, including five years as a certified 310t Truck and Coach Technician. Patrick relies on the most up-to-date technology, including OEM vehicle diagnostic equipment and is able to service the entire London, Ontario region, within a 100km-radius. Patrick's mobile is passionate about servicing the trucking industry and contributing to the safety of our roads with quick, efficient, and safe truck and trailer repair.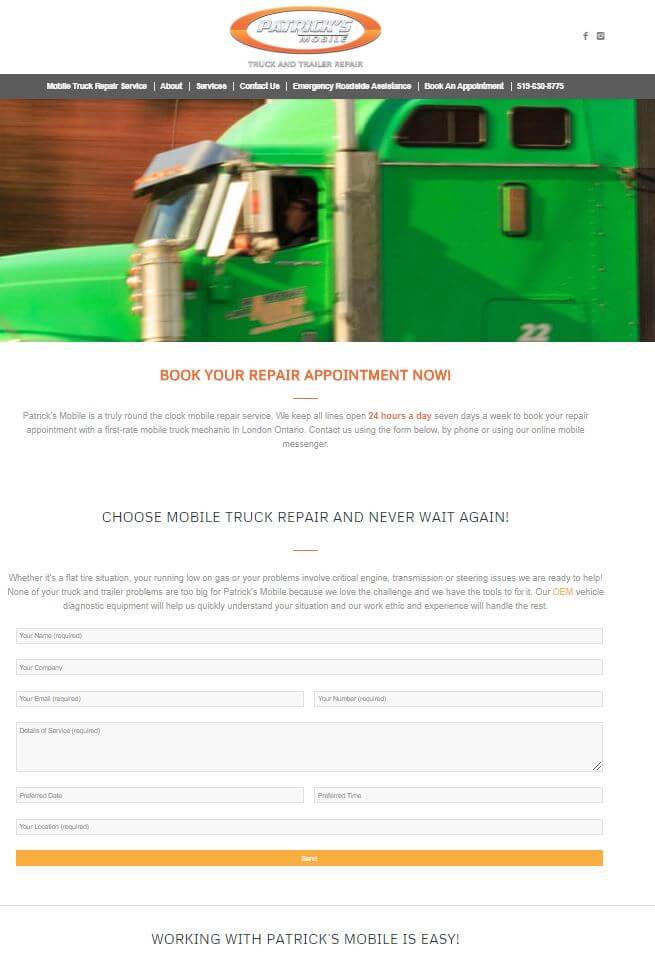 Patrick approached us hoping to create a website that would facilitate the most efficient truck and trailer repair service in the region. Patrick's mission is simple- provide on-site maintenance anytime, anywhere.When these massive vehicles break down, they need to be serviced as soon as possible for both the safety of motorists and to meet the distributor's goals. We set on creating Patrick a site featuring easy access to company information, services, and contact information with a beautifully designed and easy to navigate site.  Harnessing the convenience of Facebook's instant messaging technology, you can contact Patrick's Mobile instantly, though his site, 24-hours a day, 7 days a week for your roadside repair needs.
---
Check out this video tour of the new site!
---
As a city that is located right off the 401- one of North America's busiest highways, billions of dollars of goods flow through our highways in trailers. We've all seen them pulled over to the shoulder awaiting assistance as a regular feature of our highway journies, inevitably, these highway-behemoths will need service and repair. Patrick's Mobile is proud to support the transportation community, assisting truck drivers and distributors while helping to keep our roads safe and running smoothly. We're proud to provide Patrick's Mobile with a site that will assist them in achieving their goals.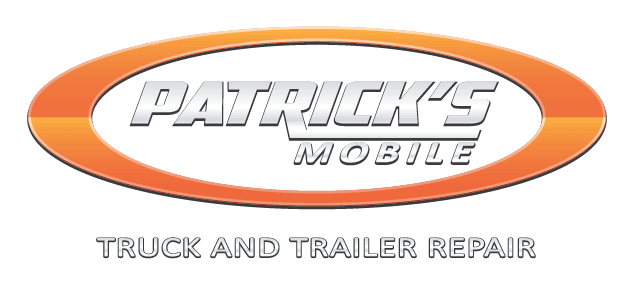 Check out their new site and follow them on social:
Please follow and like us: