Our Latest Successful Press Release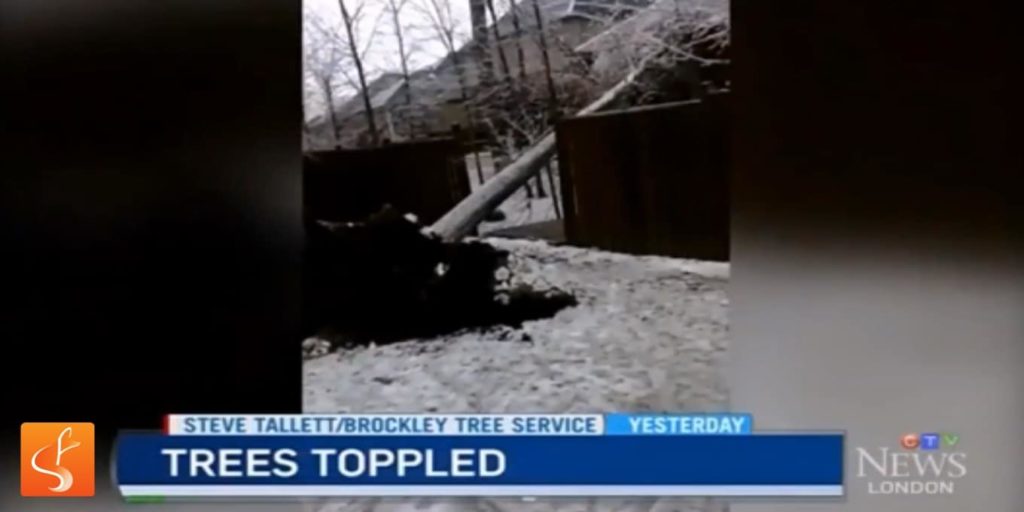 What a crazy ice storm we had over the weekend! Will Spring ever come? As much as we dislike this weather, and the resulting power outages, not all of our customers feel this way!
For Brockley Tree Service, an ice storm means big business and a simple press release got their business noticed. Relentless ice build up on trees can cause unstable trees to break, or in some cases, completely uproot! Who do you call when something like that happens on your property? You got it: Brockley Tree Service.
We always advise our customers to stay on the lookout for newsworthy events relating to their industry, and if possible, capture it on video. That is exactly what Brockley Tree owner, Steve Tallett, was prepared for when he showed up at a customer's house and discovered a tree about to topple with no time to do anything but watch it happen. With cell phone in hand, Steve recorded the entire incident while the tree began to lean, slowly uproot, and finally topple over onto the neighbor's property! Oh no!
Fortunately, the damage to the house seemed minimal and no one was hurt. The fence, however, is going to need some work. Steve then called SlyFox Marketing to see if we would help him organize a press release for his amazing cellphone video. After quickly trimming the video and adding a watermark, we reached out to our media contacts, and the next day we were discussing the details of the release with Steve Young of CTV News. After confirming the location and date of the incident, we were good to go for the following day, prime time!
Brockley Tree Service is out in our community everyday helping the Forest City's trees stay healthy and most importantly, safe! We're glad Steve had the foresight to send us his timely video content knowing that we could help get a tonne of eyes on his brand. SlyFox specializes in press releases and promoting local content so don't hesitate to give us a call if your business is doing amazing things in London!
Please follow and like us: