#SmallBusinessThatRocks: Grocery Guy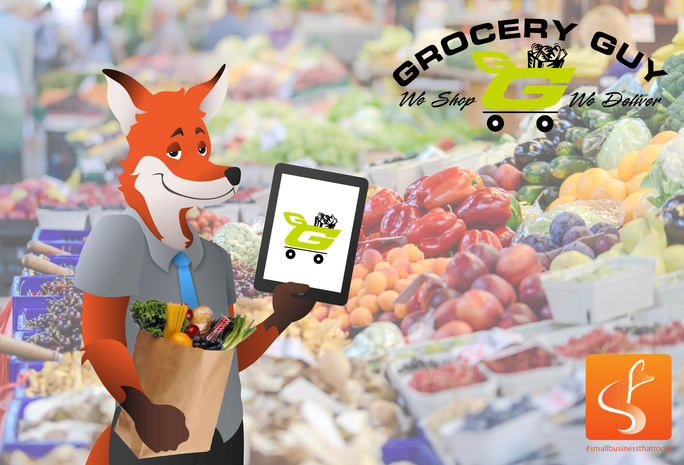 Grocery Guy came about when Ben Fraraccio needed something more. While he was a graduate of the Liaison College of Culinary Arts in Kitchener, a lingering back issue made standing up in the kitchen next to impossible. Ben found that being out in the world making deliveries was better for him than sitting in an office, but the liquor delivery he was doing didn't scratch his entrepreneurial and social itches. He needed something to call his own, something that allowed him to get out and interact with people. 
The answer came when Ben overheard two people discussing the difficulties of picking up groceries when one has mobility issues. Not long after, he founded Grocery Guy, a personal shopping service catering to London, Ontario, and area. From a humble internet ad to 200+ clients a month, Ben found his calling and is making a difference for people who struggle to make it to the store, for whatever reason. The company's unique services, including their Fruit At Work subscription service, are what make Grocery Guy a true #SmallBusinessThatRocks!
Standing Apart: Grocery Guy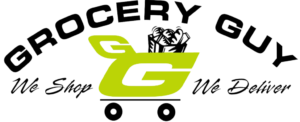 What makes Grocery Guy different? The company keeps an old school mindset for the sake of many of its customers while still maintaining an up-to-date ordering platform. Because many of their clients and our city's population are older, Ben and his team have made sure not to forget that a lot of Londoners aren't very tech-savvy people. They still take orders over the phone, and haven't restricted their pickings to only groceries – if you're having issues leaving the home, you're going to want more than just food! 
Another added bonus is the ease of payment. While competitors demand online prepayment, Ben still takes payment at the door or via email money transfer (EMT). Users just submit their order via the site or call their number and Ben and his team take care of the rest! SlyFox is honored to have helped make Grocery Guy more convenient with a brand new website because we're big fans of his business's other half: Fruit At Work. 
Fruit @ Work, a Fruit Delivery Service For Businesses!

Ben and the Grocery Guy team also run Fruit @ Work, a delivery program that delivers customizable subscription boxes chock-full of fruit and snacks to businesses who want to provide a healthy perk to their staff. Clients can select the items they want and when they want the box delivered, adding extra convenience to the system. SlyFox had been using the service for several months prior to creating their new website, and we absolutely love it.
The thing is Grocery Guy and Fruit At Work services used to have their own individual websites, splitting Ben's web presence and cutting into the convenience of his service. The sites didn't allow people to manage their Fruit at Work subscriptions, sign-up, or order online, all very important actions that would allow Grocery Guy to compete and succeed. He came to the SlyFox team for a boost, because while Grocery Guy had come a long way from an ad placed in an online marketplace, it needed increased functionality and higher search engine results. We added those features to a new consolidated website, helping Ben expand the reach of both his services and increasing the ease of use for his customers.
Grocery Guy is making the city of London more livable for the elderly, people with mobility issues, carless families and individuals, and others who just can't get out to the store. When you need important items delivered right to your door or you're looking to improve office health and morale, just call the super convenient #SmallBusinessThatRocks, Grocery Guy!
Please follow and like us: