[ctt template="5″ link="dHw3Q" via="no" ]I don't care how much money you have – free stuff is always a good thing! – Queen Latifah[/ctt]
The key to any successful business is the promotion and advertising of the service or product it offers, but just how to get the company name and brand out there can be a tricky or daunting process; as a result, we're sitting down today to give you a few ideas in an area you may not have considered: promotional giveaway items. It may seem financially counterproductive as you're spending money on something you're giving away for free, but in actuality, promotional products are an effective way to build trust with your clients who then provide you with free advertisement.
One thing to keep in mind while we take a look at some of the ideas you could use, is that the giveaway item in question should tie back into your company somehow. For example, if you're a tech company, why not give away branded USB hubs or USB's?  USB sticks can offer pre-loaded catalogues, or site links to remind customers about your business when they're saving documents for easy sharing as well. It's all about reminding your previous (or reoccurring) customers who you are, and what you can offer them. If you own a salon, your clients would love a branded comb or umbrella to keep their style perfect.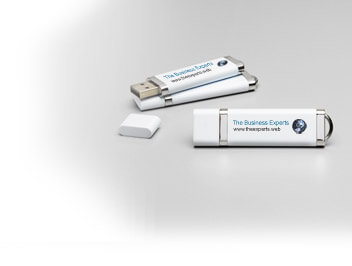 What you're aiming for is brand recognition on an item that reminds a customer of your company, even if it's just a subtle subconscious reminder. For instance, many banks and hotels purchase notepads or pens with their logo on them.  Often times these companies encourage customers to take these home, as when the customer looks at these items throughout their day, they're reminded of the service they received while they were there.
Sometimes pens, pads of paper, folders or stickers don't quite cut it, however; as you may want to advertise a little more obviously or make a bigger impact. In this case you want to look at something the customer uses often, or wears, such as hats or shirts with your logo on it. The further perk to this, is that if they wear said items while out and about and others notice, the customer unintentionally advertises for you. People will see your logo, and if they are unfamiliar with it, may look up your company or ask your previous customer about your business.
Advertising companies, such as SlyFox, look at pens, mugs, and other items that we think you might have on your desk while you're at work; little things that remind you that we're here to help, or to offer services you may not otherwise have at your disposal. As mentioned, the entire idea behind this concept is to remind your customer who you are, and what it is you offer, on a small, seemingly unremarkable item or format.
Just how this helps you, beyond the advertising, is that it also builds trust and appreciation between you and your customers. There's nothing people like more than something that's free, and when it's given unexpectedly, they remember it or are more inclined to use it; especially when it's something they use or look at on a continual basis. It's like going out to dinner with friends, and then offering to cover the bill; your friends will remember and appreciate the actions, and perhaps even buy you dinner at some point as a result. Instead of the memory of appreciation being between friends, however, it's a memory of walking away with something you didn't expect to – at no extra cost.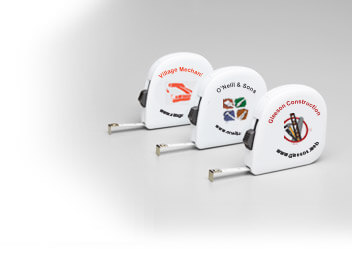 Receiving something for free makes a customer feel appreciated and as though they walked away from the encounter with something tangible, and as a result, they are more likely to remember your company; not to mention you keep reminding them of said company through the item you gave them, so it's a win-win for your advertisement dollars.
Keep in mind that we've only covered a small percentage of what you could potentially use as promotional items, as there are an infinite number of directions you can take with this; it all depends on what your company offers, and what you think will pass the message along effectively. Don't be afraid to get creative, as it's the curious things that draw the most attention.
Please follow and like us: