#SmallBusinessThatRocks: The Tan Bar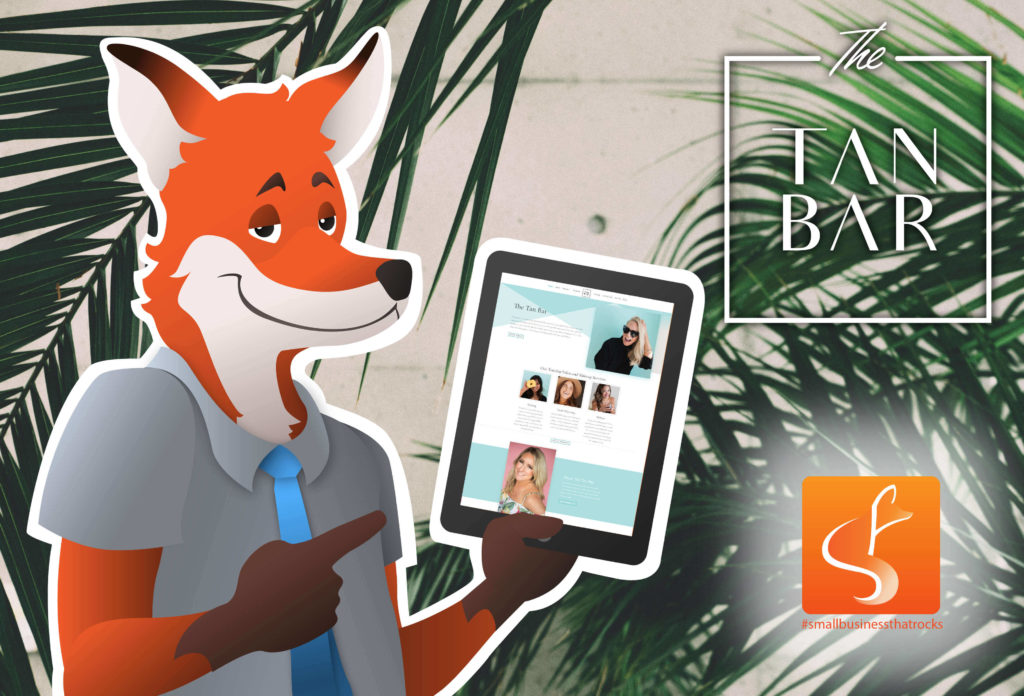 When you feel good, it shows. There's an unmistakable confidence that comes from feeling like you look your best. Of course, the science isn't completely cut and dried, but there is a broad agreement that self-confidence is correlated to improved job performance, enhanced relationships, increased income levels, and higher satisfaction with life in general. While self-confidence is drawn okn from a variety of sources, feeling like we look our best is one of the most manageable. Denise, the owner of #SmallBusinessThatRocks, The Tan Bar, knows the effect this can have and has made it her mission to help people feel more confident.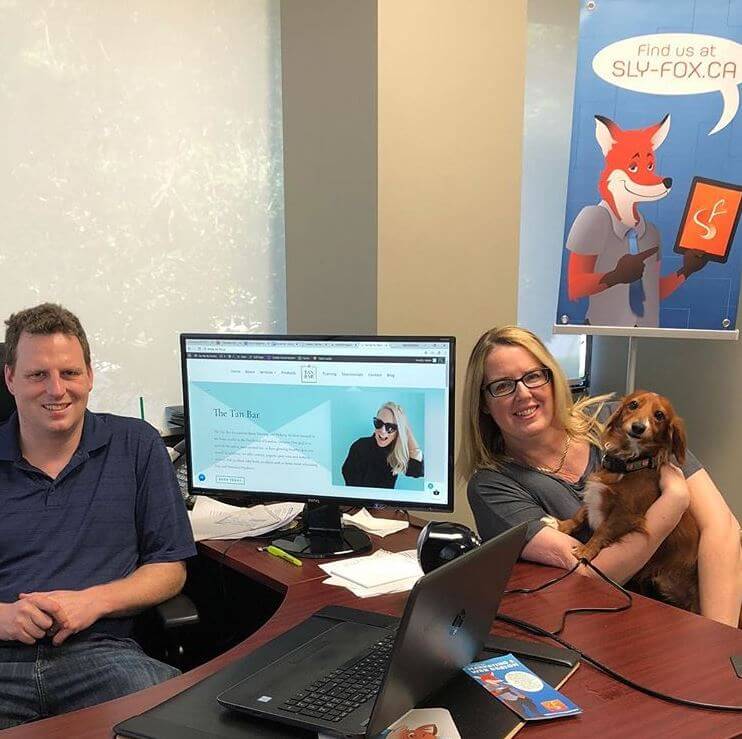 Offering luxurious custom, organic sunless tanning, teeth whitening, and expert makeup artistry services, The Tan Bar prides themselves on providing a healthy and safe solution to some of our favourite health and beauty services- some of which have been proven to be extremely harmful to our health. You may remember, we profiled Tan Bar last summer as she was operating The Tan Bar as a mobile service, combined with a home studio and offering appointments in a downtown salon.  Since this time, Denise has moved her operations entirely within her beautiful North London home salon. To celebrate this transition in her business, Denise approached us looking to rebrand and create a new website that showcases her services while reflecting on her brand, communicating the ethereal beauty that self-confidence creates.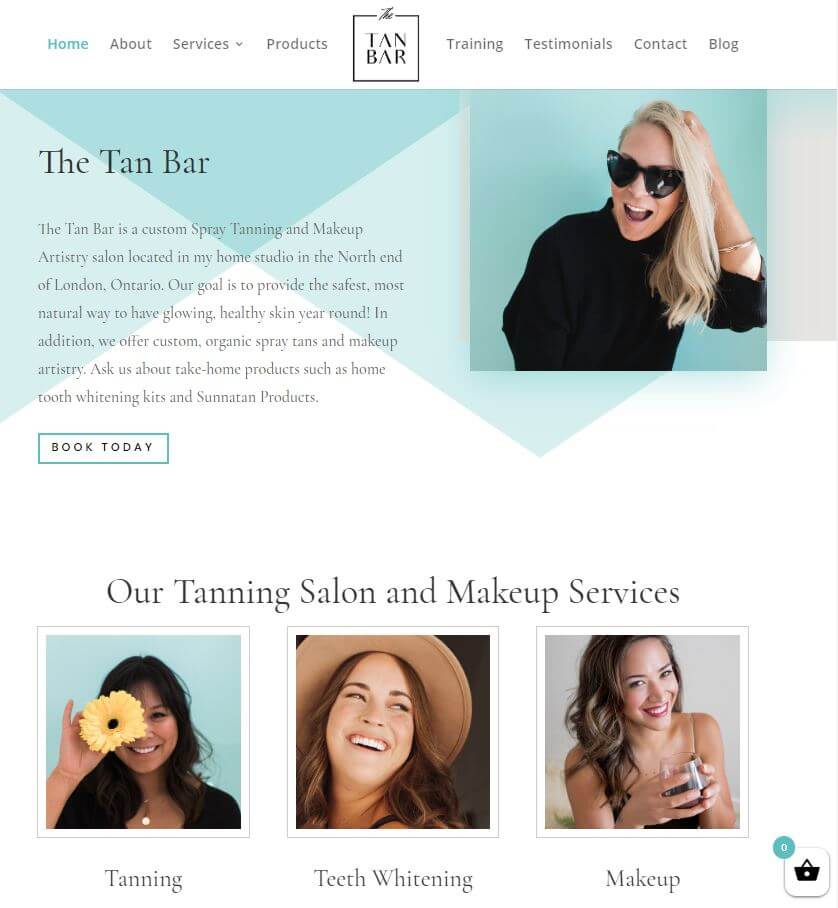 As a modern professional, Denise knows that most people are looking for ways to simplify their lives, we simply don't have the time or energy to focus on superfluous information or multiples service provides. During consultations, we identified that the new site needs to be a one-stop location for information related to her services, products while providing an easy and instant way to connect with her with questions to book services or register for training courses. The Tan Bar offers a truly unique and one-of-a-kind experience, approaching your treatment with a custom solution in an environment that promotes positivity, rejuvenation, and elegance. We wanted to reflect this elegance in the site design, and we couldn't be more proud of the aesthetic our designers created.
Finally, we wanted to enhance the customer experience, extending Denise's exceptional customer service through to her online platform. This includes adding chat functionality, integrated directly with Facebook messaging, creating a user-friendly booking calendar, as well as importing customer testimonials directly from various social media platforms.  Check out some of her fabulous imported reviews below.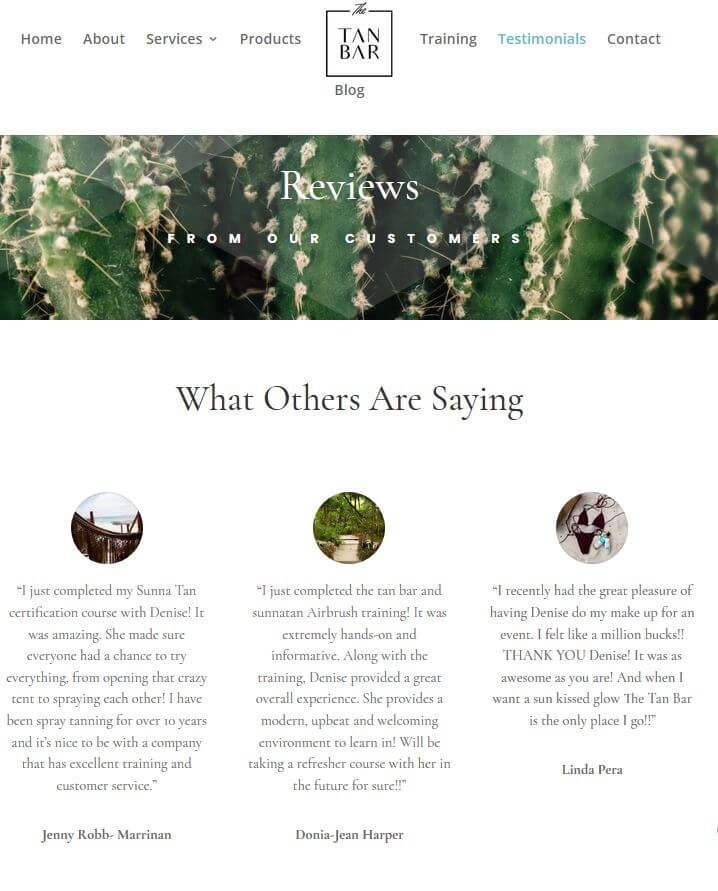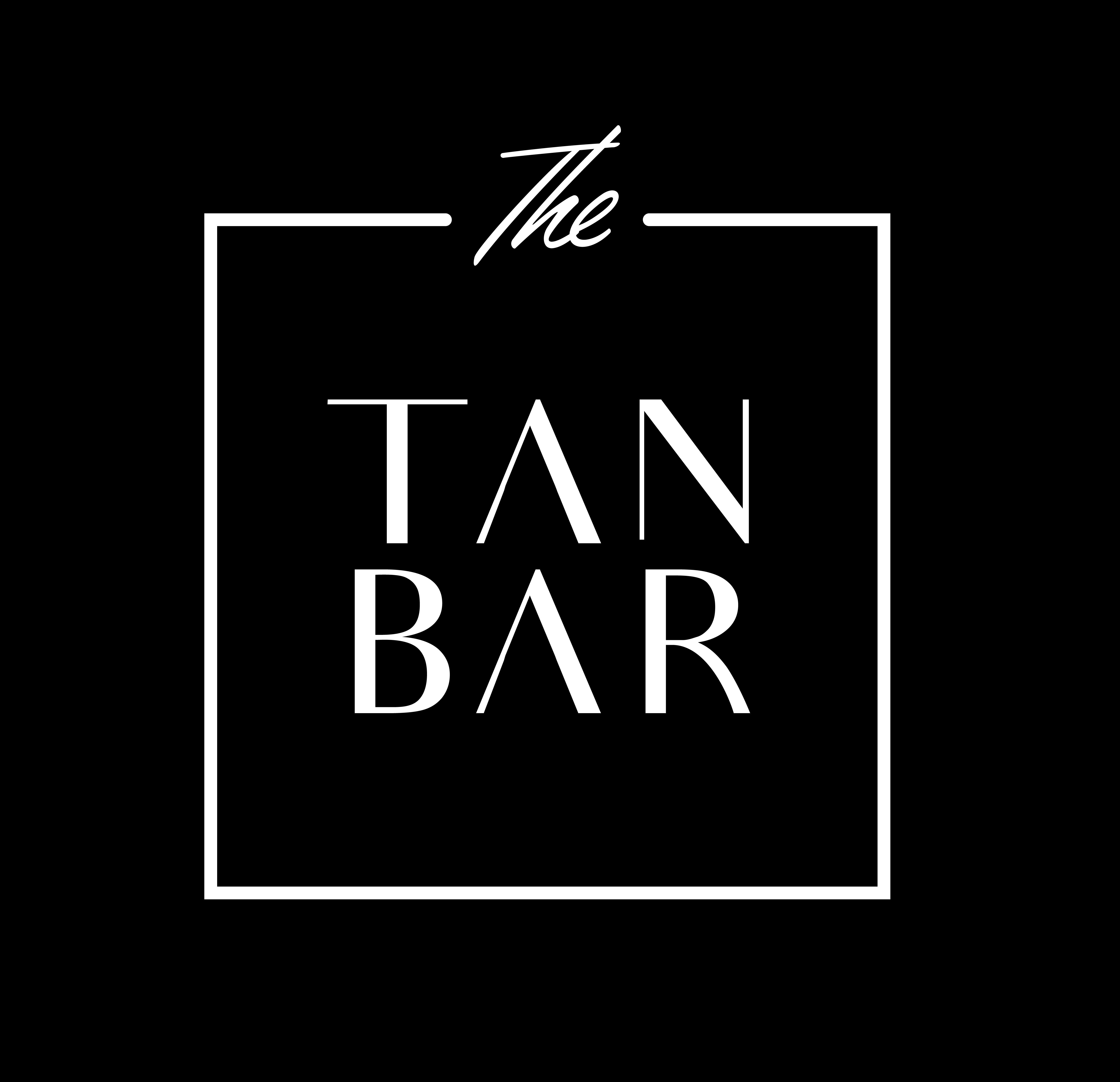 So, if you have a special occasion coming up, or if you're feeling like you could use a confidence boost, look no further than The Tan Bar. With sun-kissed skin, brighter teeth, and naturally dazzling make-up, you'll be sure to leave with the unmistakable confidence of someone who feels great.

Please follow and like us: