#SmallBusinessThatRocks – Red Door Candle Studio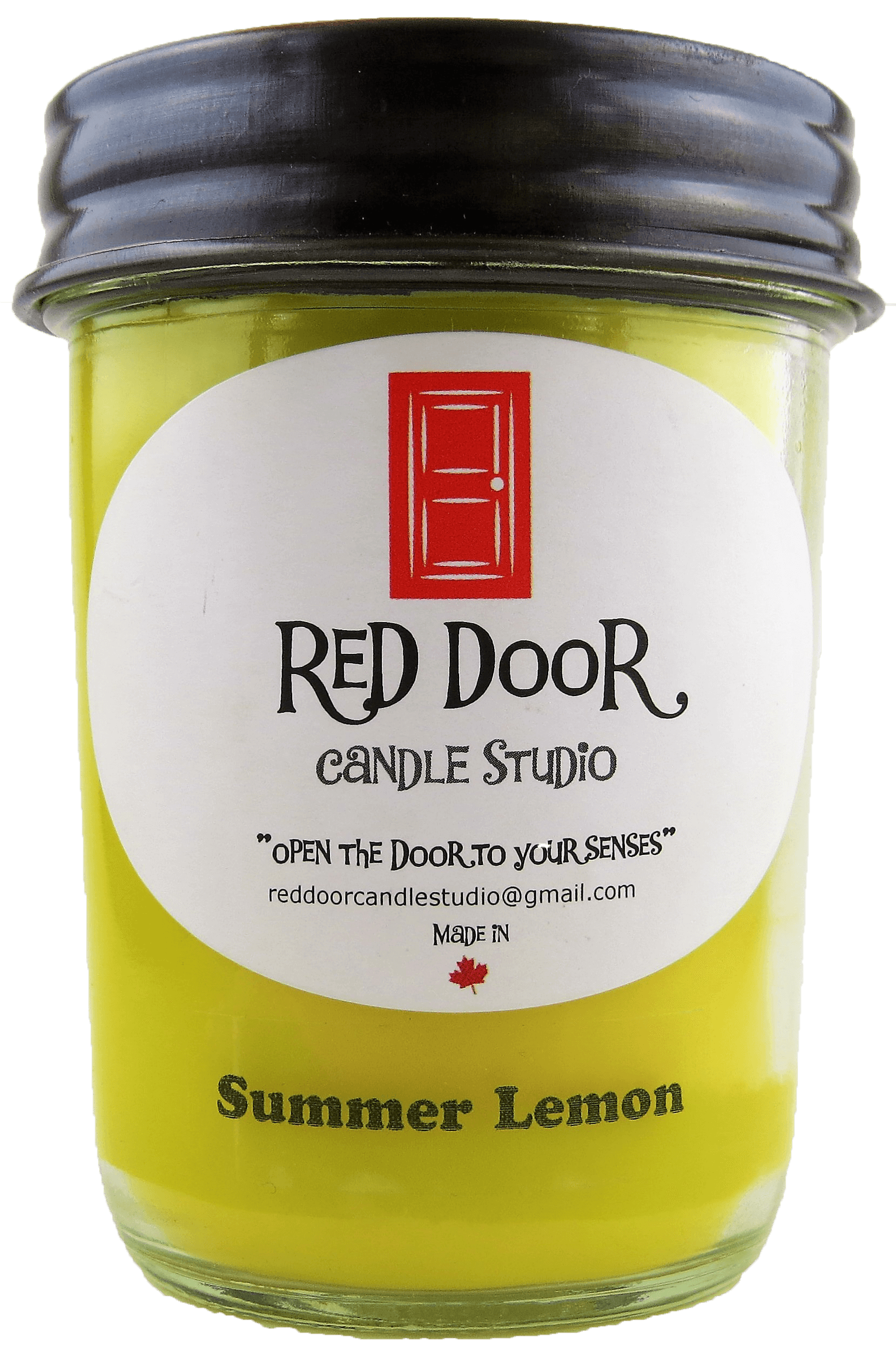 Do you ever suddenly catch the scent of something, origins unknown, that immediately transports you to another place or time in your life or provokes immediate remembrances of a treasured memory? The feeling is so close it's like you could reach out and grasp it, but then it's gone, and you're left with the happiness of a comforting memory, more real than any retelling could ever capture. It is this remarkable phenomenon that inspires #SmallBusinessThatRocks Red Door Candle Studio as they create their stunning array of premium, soy candles and wax melts.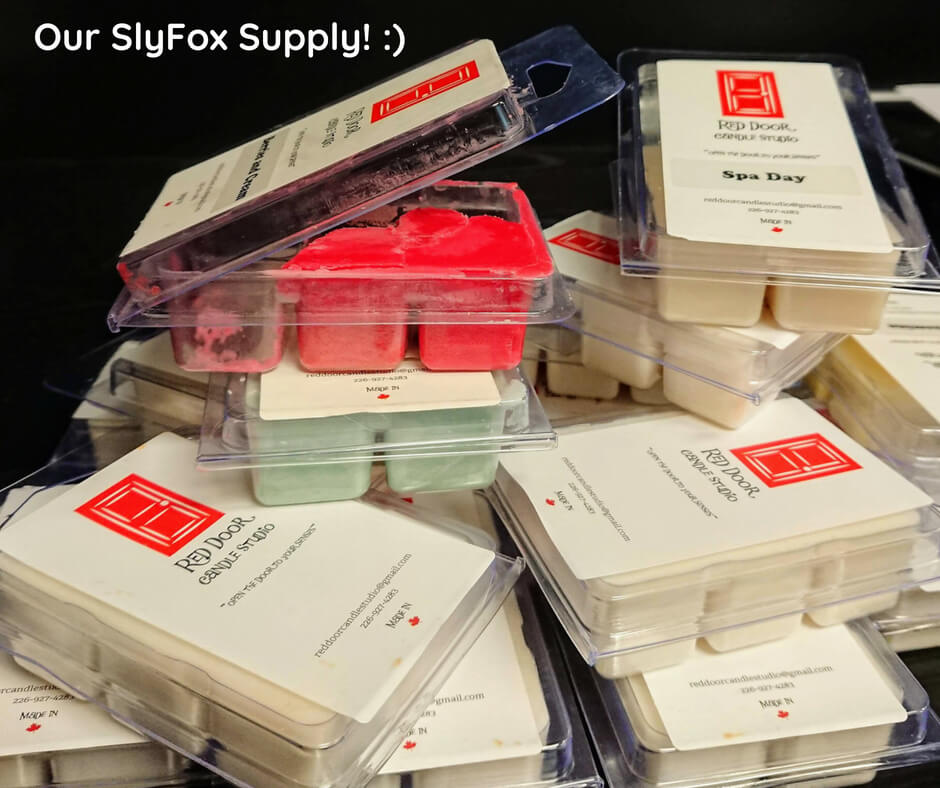 We previously featured Red Door Studio last year after they dropped by our office to share with us some of their delicious smelling products. Since then, we've been flicking on our wax-melter first thing in the morning, filling our office with their delicious scents. Berries and Cream and Spa Day are our staff favourites. Not only do their products smell amazing, but they're formulated using premium soy wax, fragrance oils, and cotton wicks, so you can enjoy your candle longer (up to 60% longer than paraffin or petroleum-based candles) and without the toxins and carcinogens that accompany traditional candles.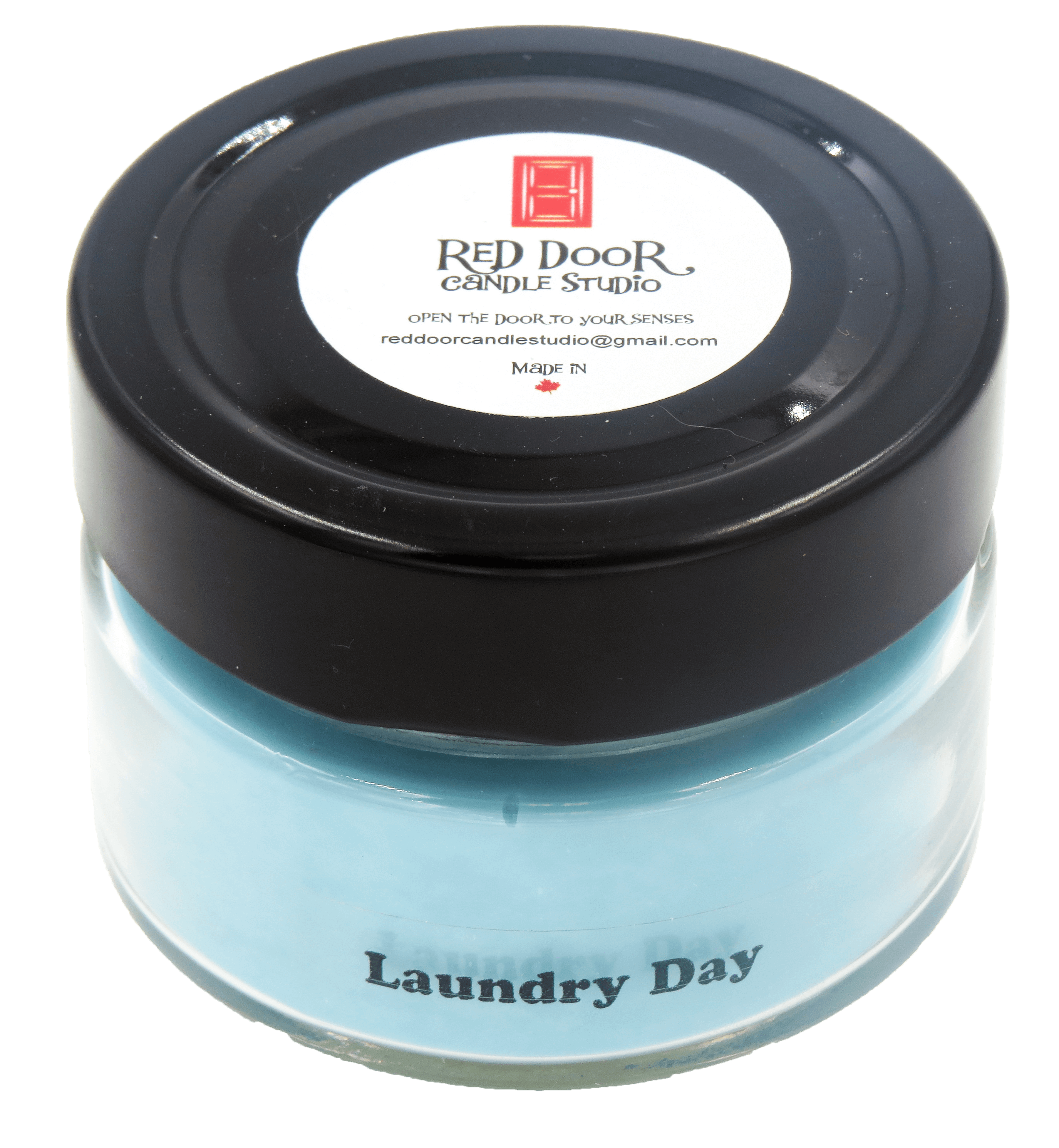 From Red Door's beginnings selling products at local craft shows and directly from their Facebook page, they have built a solid fan-base eager to get their hands on their premium products. With the goal of increasing accessibility for their customers, we embarked on a mission to create them an e-commerce site so they can share their products with the entire Canadian market while keeping their local roots.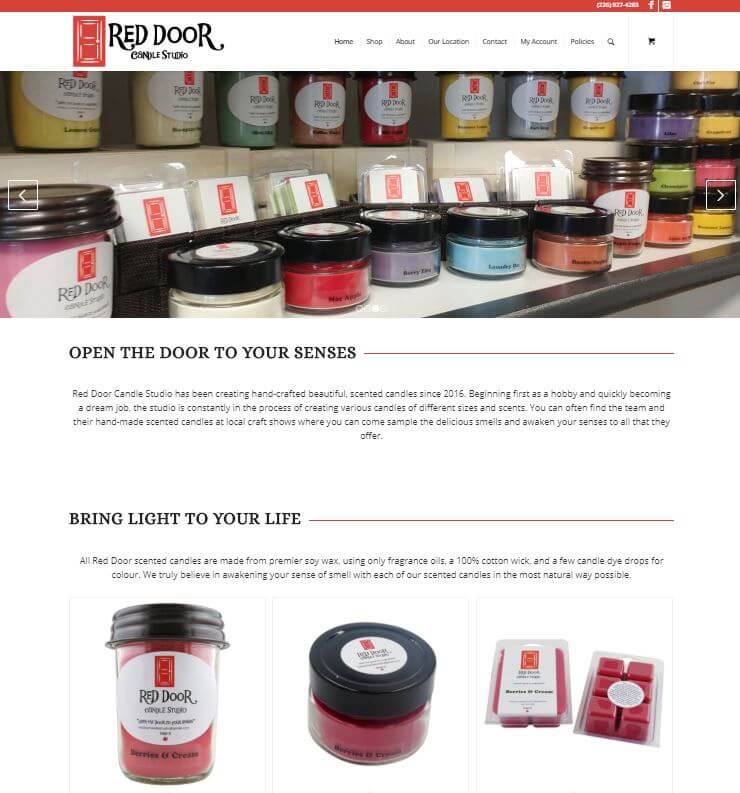 Recently launched, Red Door Candle Studio's new website invites you "open the door to your senses" and explore their product offerings, easily order online, and to learn more about their company, history and what makes them so unique. Staying true to their origins, Red Door Candle Studio can be found at a variety of markets and events across the region. Check out where they're headed next and get ready to immerse yourself in their vast array of rich, refreshing, calming, and invigorating scents. Details of the events that they are attending are available right on their site. Trust us though, you don't need to smell these first to know that you're getting an exceptionally scented, affordable, and safe product for you, your family, and your guests to enjoy. We know you'll love it as much as we do.  Whether you're looking for a gift for someone special or for a well-deserved treat for yourself, bring some light to your life and check out Red Door Candle Studio.

Please follow and like us: