#SmallBusinessThatRocks – Bin Boss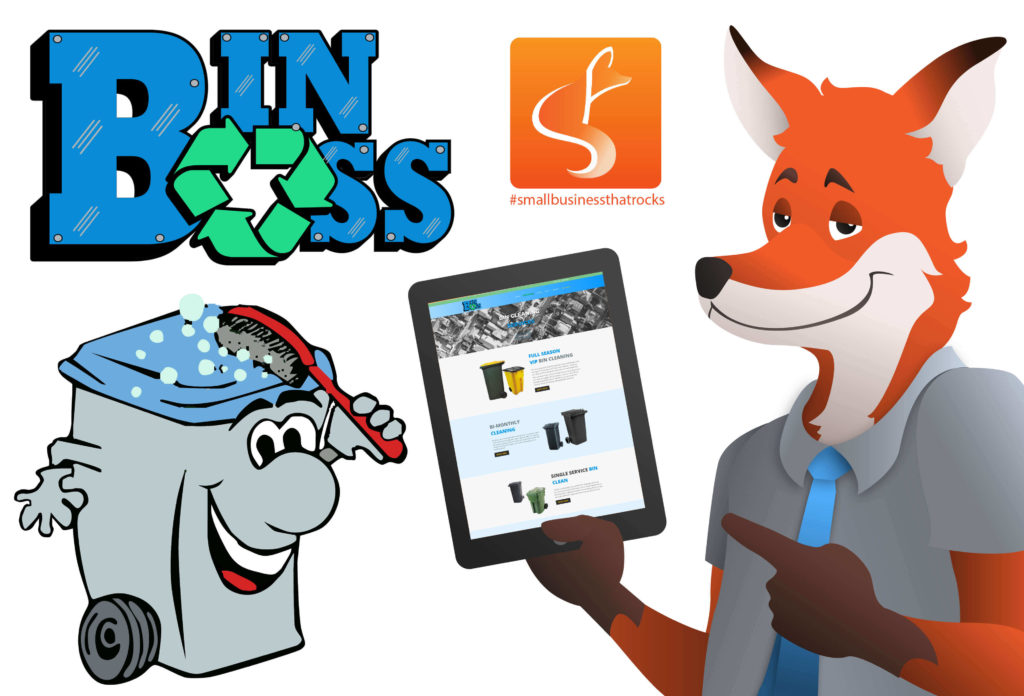 If there is something most of us can agree on it is that when the lukewarm splash of garbage water from the bottom of the bin splashes on your bare skin, it sends shudders of disgust throughout our limbs. Unfortunately, cleaning the garbage bin is an essential job, especially in the warm summer months, in order to prevent odour, bacteria, and pests. Fortunately, #SmallBusinessThatRocks, Bin Boss, is here to take care of that dirty job for you.

Your Trash Bin Cleaning Superheros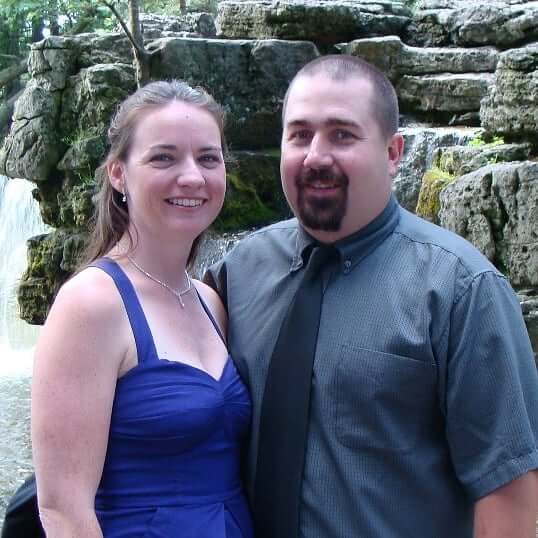 Bin Boss is the creation of husband-and-wife team, Greg and Christy, who are passionate about preserving our environment while offering a service that enhances health and safety in our neighbourhoods. Trash bins distributed by municipalities are intended to last a lifetime, yet they are often not maintained as they need to be. If these bins go uncleaned, it can cause wasps, bacteria, and other unpleasant infestations that most would prefer were far away from their families, as well as creating a general ambience of 'trash smell', which is something only Oscar would appreciate. The need was there and Greg and Christy knew that there was an affordable, efficient, and environmentally friendly solution for cleaning and disinfecting trash bins. Out of that realization, Bin Boss was born.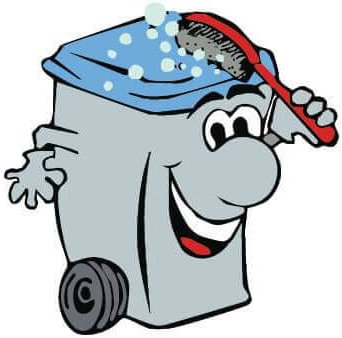 Specializing in cleaning and disinfecting garbage and recycling bins, Bin Boss is able to service any municipally-issued receptacle, as well as large commercial bins. Operating throughout Southwestern Ontario, Bin Boss services your region on your garbage day, coming after the trash collection has taken place. So, by the time you're ready to bring your bins in, they're clean, disinfected, and smelling great.
Greg and Christy approached us with the goal of creating a website that showcased their services, made ordering easy, and enhanced their ability to provide the amazing customer service to their clients that they are known for. While this bin-cleaning service is unfortunately not available within the City of London at this time, as we don't have city-issued bins, this was a business that we'd love to use ourselves, so we were thrilled for the opportunity to help Bin Boss share their service with customers across the region.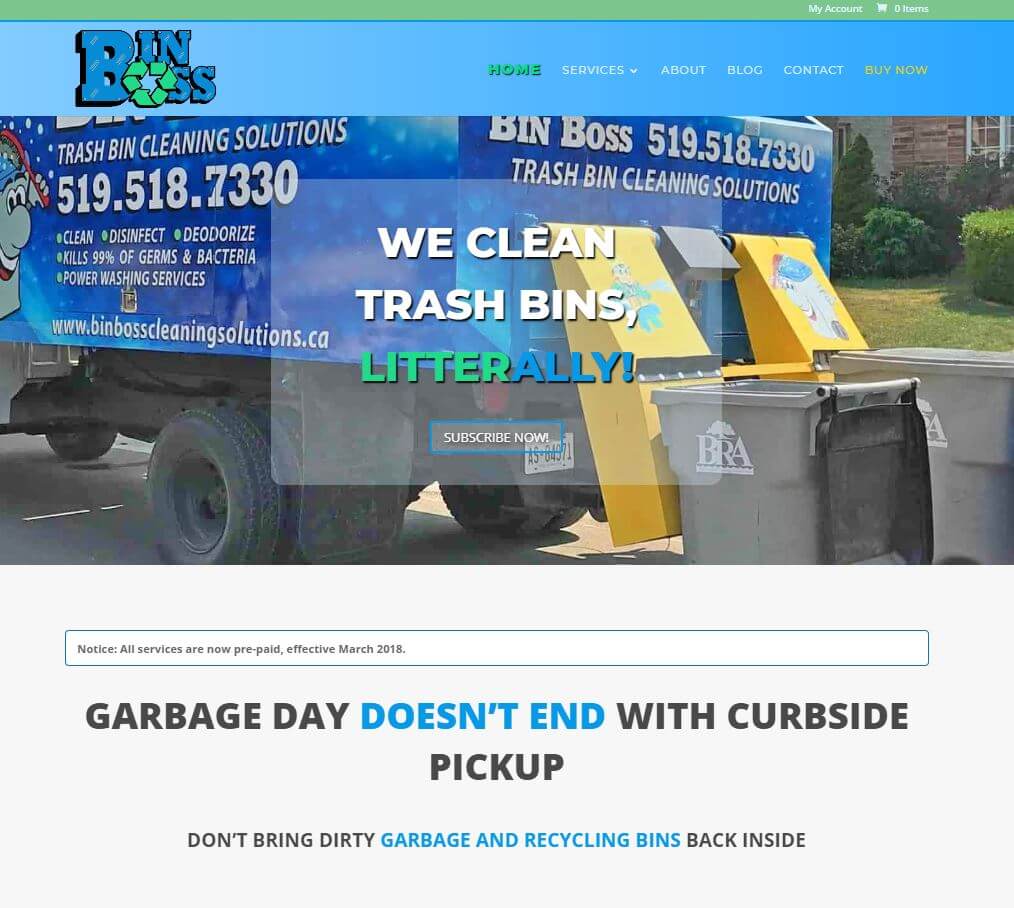 Recently launched, Bin Boss's new website features an easy to navigate format, allowing clients to browse services offered and to easily select their region, garbage collection date and desired frequency and start date. Curious about the waste industry or how to create an aesthetically pleasing garbage bin storage solution? Check out Bin Boss's Blog page for their insights.  Have a question? No problem- connect with someone instantly using the on-site chat feature and have your questions answered in real-time.  If you're ready to order, simply fill out the easy online-form, leave your bins outside on garbage day, and they'll take care of the rest. A once unpleasant task that few-to-none looked forward to can now be completed with the click of a button.
How Does It Work?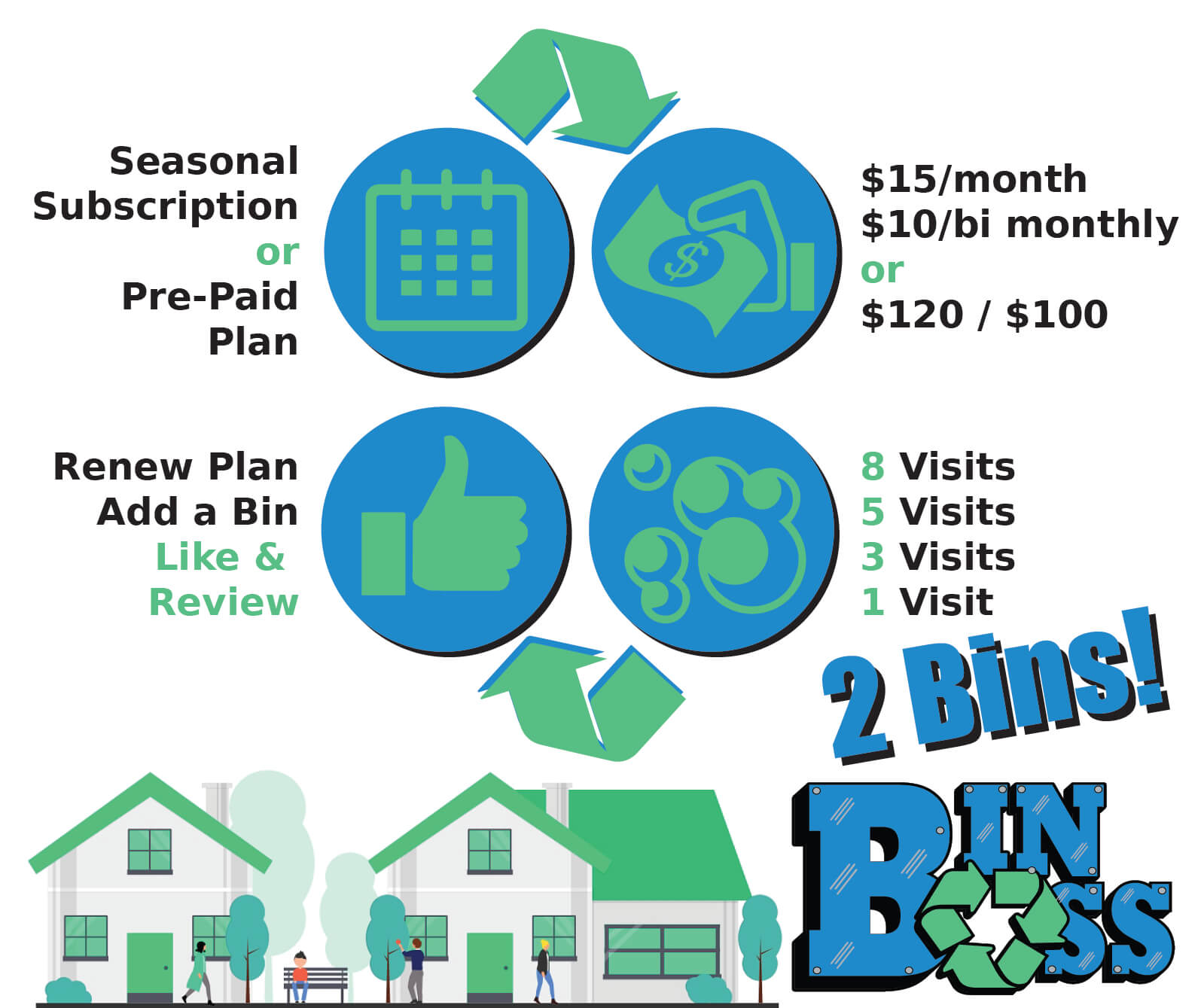 Cleaning Trash Bins, LITTERally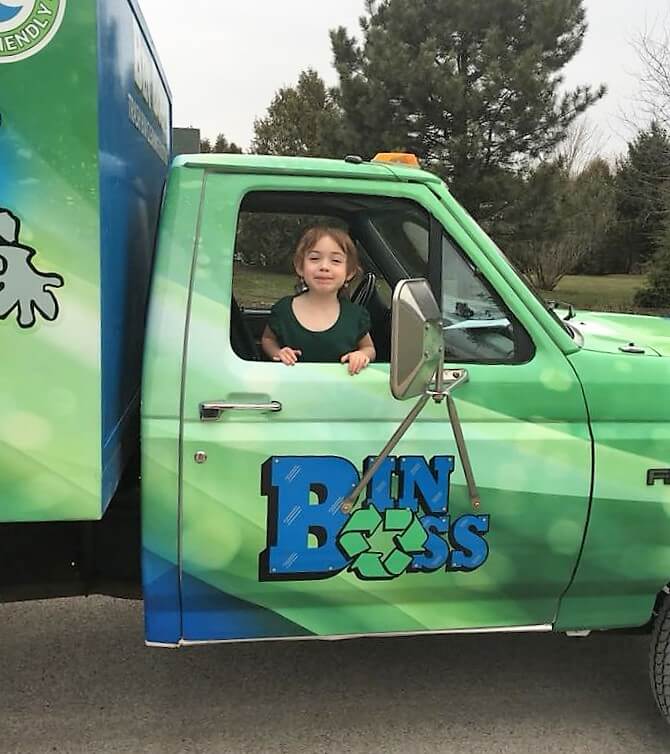 Bin Boss is a family company that is passionate about our region, the environment, and their customers. They're always willing to stop for a quick chat with their customers or let you take a picture with the Bin Boss Truck. They love what they do and their commitment to ensuring that the bin-cleaning process is as easy as possible for their customers shone through in each and every aspect of the site creation. If you live in the service region or know someone who does, be sure to check out Bin Boss. They're a company with a huge heart who will be happy to take over your bin-cleaning chores. Don't spend another summer dodging unpleasant smells, wasps, and that awful garbage water contact Bin Boss today!
Please follow and like us: