Red Door Candle Studio Lit Our Fire This Week!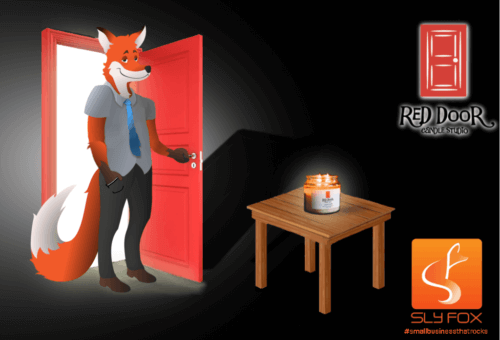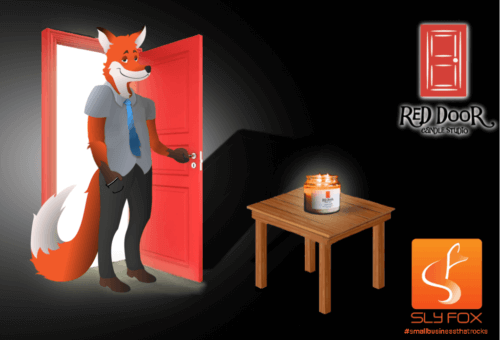 Red Door Candle Studio recently popped into our office and blessed us with some amazing candles and wax melts.   #SmallBusinessThatRocks features local entrepreneurs with passion, especially if they smell this good!  Not only does our office remind me now of Chocolate Chip Mint ice cream, we can also be sure that we aren't being exposed to carcinogens from the wax.
[ctt template="3″ link="0aZ4J" via="yes" ]Curiosity is the wick in the candle of learning.[/ctt]
Red Door Candle Studio's products are 100% soy wax which means they are cleaner burning – no toxins, carcinogens or pollutants (less likely to trigger allergies).  You won't see any carbon soot like you get with petroleum-based paraffin candles.  Soy wax is also long lasting –  you can enjoy your soy wax candle for generally 30-50% longer than a paraffin candle.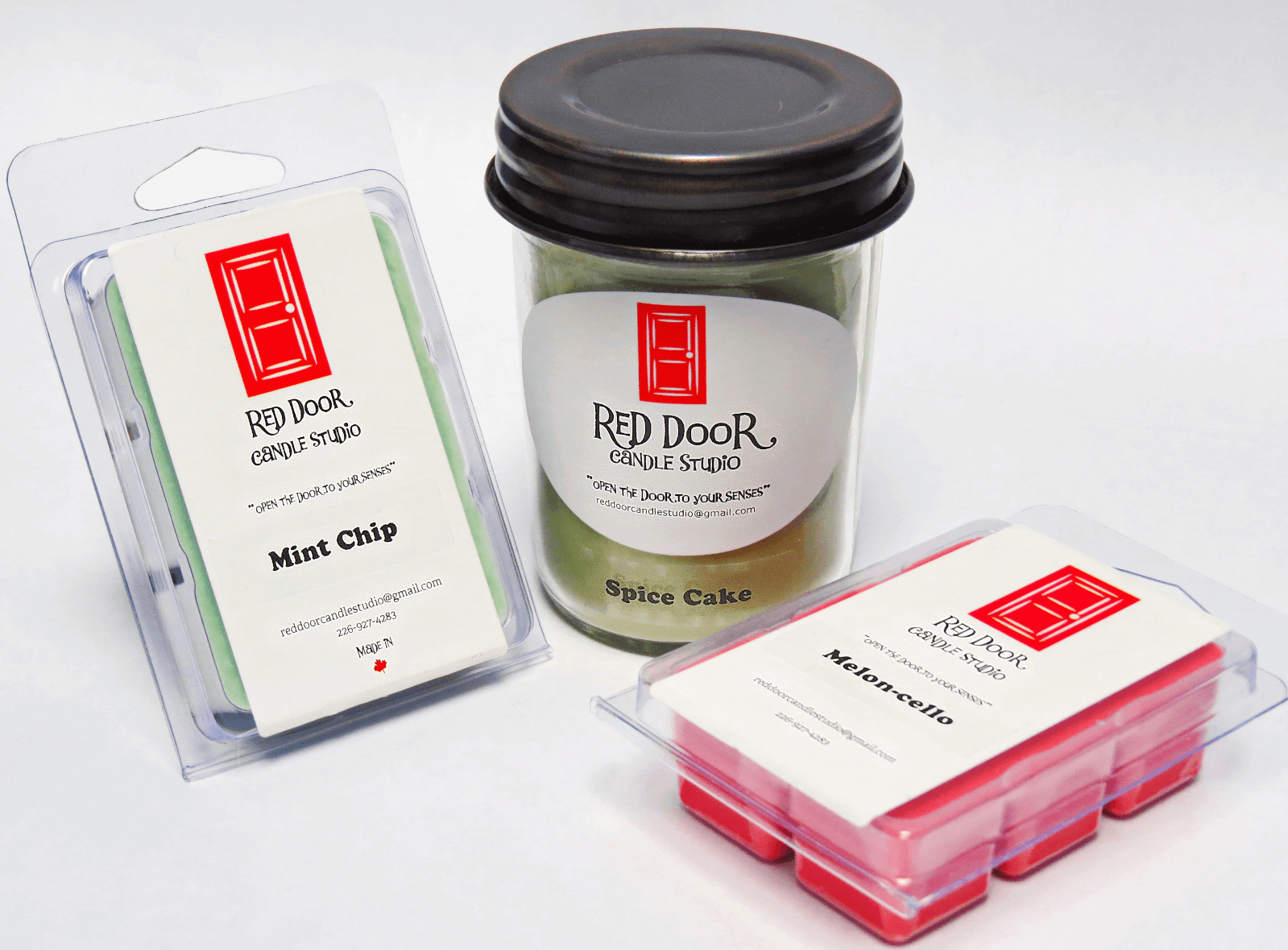 Red Door Candle Studio
Scent List
HAZELNUT                                                                                                            
VANILLA
VANILLA CREAM
PEARBERRY
LAVENDER
BERRY ZING
LAUNDRY DAY
CINNAMON
SUMMER LEMON
DRAKKAR (male cologne)
ORANGE TASTIC
GINGERBREAD
LILAC
TIGER LILY
CRUSHED CANDY
PUMPKIN
HOT APPLE PIE
POP THE FIZZ (strawberry & champagne)
SPA DAY
COFFEE TWIST
MINT CHIP
MELON CELLO
TROPICAL SPLASH
MAPLE SYRUP
LIGHT MY FIRE (camp fire)
JASMINE
ORANGE CHIFFON
EUCALYPTUS
WHITE NIGHT (unisex cologne)
BERRIES AND CREAM
At a great price point, these make good teacher gifts, birthday treats or even a great gift for your favorite London, Ontario Digital Marketer!  Orders can be placed by email, Facebook or phone.
Show them some love and follow them on Facebook – stay tuned for their upcoming website.
Please follow and like us: