Freelancer or Small Business?
So you've taken the first step of achieving your dream – setting out on your own and becoming your own boss; but what path are you walking? Are you a small business, or are you a freelancer? Perhaps you're already on your path and are just looking for a hand to help you with your business and aren't sure where to turn.  Are you a freelancer?  Or a small business?
Let's take a look at freelancers first, as they've become popular in this age of 'order what you need and nothing more'. Freelancers are single individuals who work for one or more businesses, offering their trade at a price either set by them or by the two parties involved. So instead of coming into an office for a 9-5 grind and committing a set number of ours, days, etc to the project; they offer services that you may not have on hand at the moment or easy access to. Let's use freelance writers as an example as they're fairly common.  If I were a  freelance writer I would offer my writing abilities to a company that required assistance with a variety of things; from blog writing, to revamping a page they may feel that wasn't calling to their customers in the fashion they wanted. I would do this for a single business or company, or many, and would never be limited to an office or its hours.  However, as a single person jumping from project to project, there are only so many services you can offer.
This is where small businesses come into play. A small business is a set point in the business world, one with a broader set of skills than a freelancer, but fewer than a large business. Let's say you're a part of a slightly larger firm looking for advertising assistance. You could find a freelancer and have that single person do what they can to further your own goals; but a single person, no matter how talented and hardworking that they are, can only do so much. A small business would offer you multiple people with different skill sets, work ethics and capabilities to get the job done. Let's take our very own Sly Fox Digital Media Marketing as an example. We offer advertising for your company in many ways, such as blog writing, graphic design, web page creation, web page programming and promotional products. A freelancer wouldn't be able to offer all of these services within a single bundle, but a small business can.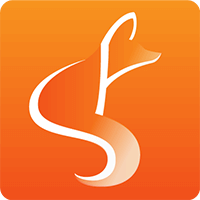 Now that we've identified which is which, let's figure out what may or may not work best for you. If you're considering a freelancer, or becoming a freelancer, there are a few things you need to keep in mind. The foremost thing is that they (or you) are a single person, there is only so much a freelancer can offer; and even though they can expand, improve and grow, there's only so many hours in the day. Freelancers have a higher risk of being deemed "temporary", as some may not meet deadlines or match quality expectations. This could be for a variety of reasons, such as the freelancer taking on too much work at once, or something coming up in their personal life; but the fact remains, they're just one person. It's with this in mind that I can assure you that yes, generally they do charge less than a small business, and as a result are perfect for small projects that you may not have the time, or the ability to handle just yet.
Now if you want to create a small business, or hire one, that's an entirely different story. With a small business, as I've said, you've got more variety and better chances for long-term contracts. The cost involved will increase, as there's more than one mouth to feed, however more of the projects will cover a larger area and offer more diversity; so in a sense you're getting more bang for your buck. Where a freelance writer could only offer you (as an example) text for your 'about us' page on your website, a small business could offer you a complete visual overhaul of not just your 'about us' page, but the entirety of your website. They may be able to offer you services such as manning contact options, chat options, and more: their primary limits are expenses and who they've got on deck.
Freelancers are like a partial warranty that only covers what you want it to cover within the limits of a single paragraph, while a small business is like having full coverage with the perks of still being able to pick what you want covered (think full contract). So if you're looking for someone, or want to be the person, who can cover one short aspect, and is essentially one extra occasional hand on deck; I'd say you're looking at freelancing. If you're looking to set up or find a small group of people that covers a much broader range of a single project, you're looking at small businesses.
With the topic hopefully just a touch clearer to you now, I'll take my leave. Good luck fellow entrepreneurs, and don't forget, we're here to help!
[ctt template="5″ link="5ZIMd" via="no" ]We have always done it that way – The 7 most expensive words in business.[/ctt]
Please follow and like us: