#SmallBusinessThatRocks: Blue Ash Beauty Bar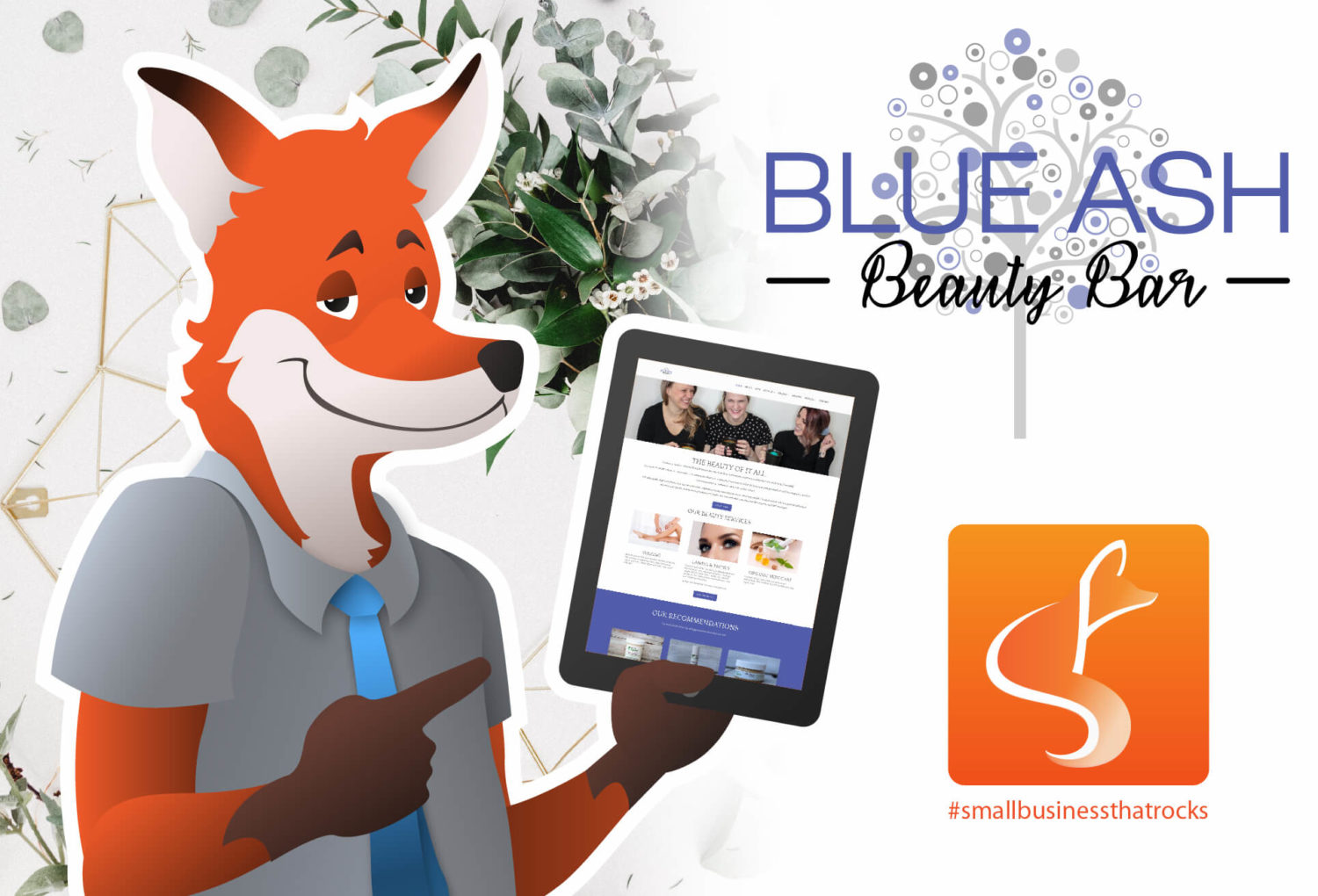 Time to yourself seems like a rarer commodity these days. Finding some space to recharge and boost one's self-esteem much harder for many busy women. Fortunately Jessica Little is here to help, and her spa, Blue Ash Beauty Bar, is definitely a #SmallBusinessThatRocks!
Jessica spent her whole career dealing with people. The experiences taught her that stress and negativity are everywhere, and that there just weren't enough spaces devoted to positivity and happiness. These feelings were compounded by a serious concussion that limited her ability to do many things; she wanted to use her talents to create a calming oasis in the madness of everyday life. To bring a little relaxation to her city and create a community of like-minded women who could help each other out.
Thus, Blue Ash Beauty Bar was born, and it has become a popular space for women all over London to find comfort and empowerment!
The Blue Ash Way
Blue Ash Beauty Bar offers a full range of esthetics and spa services using natural products as often as possible. The goal is to create a comfortable, relaxed environment while providing natural, organic esthetics and spa services at affordable prices. Not an easy task, but Jessica is more than up for it!
Blue Ash Beauty Bar offers a wide range of beauty services, like brow waxes, shaping, trims & tints, full body waxing, and lash lifts & tints. She has even begun branching out into lessons, and can even teach anyone interested skills like brow shading. Soon, Jessica will be offering new, natural, cutting-edge hair-removal techniques like sugaring and threading.
Blue Ash is committed to doing things the natural way, too. The beauty bar carries an awesome line of local organic skincare products by From The Meadow, a local company that makes all their products from natural ingredients. This means they are completely free of chemical preservatives, artificial dyes, and petroleum products. Jessica also includes organic makeup products like brow pencils in her shop, making it easier to find clean alternatives to conventional makeup products. She is focused on using natural products for her clients as much as possible to foster a complete sense of wellness, both inside and out.
Building A Healthier, More Natural Community
For Jessica, Blue Ash is not just about making you look better – though that's a pretty awesome goal, too. It's all about creating a new community. The business world she worked in had a lot of time for helping people complete their tasks, but it can rings a little hollow. Jessica founded the Blue Ash Beauty Bar to create a community not only that shares a love of beauty, but one that supports and learns from one another, too. The SlyFox team is honoured to help share her message and reach more people who could definitely use a break!
This is why Blue Ash offers beauty and health seminars at a low cost, as well as lessons to anyone interested in learning more about makeup and styling. Learning a new skill or getting into a new hobby is a lot easier in a comfortable, accepting environment, and that's exactly what Jessica has done with the her spa and salon. She has definitely earned her spot in the hearts of many Londoners, and that makes the Blue Ash Beauty Bar a #SmallBusinessThatRocks!
Please follow and like us: