A #SmallBusinessThatRocks – The Moon and Two Stars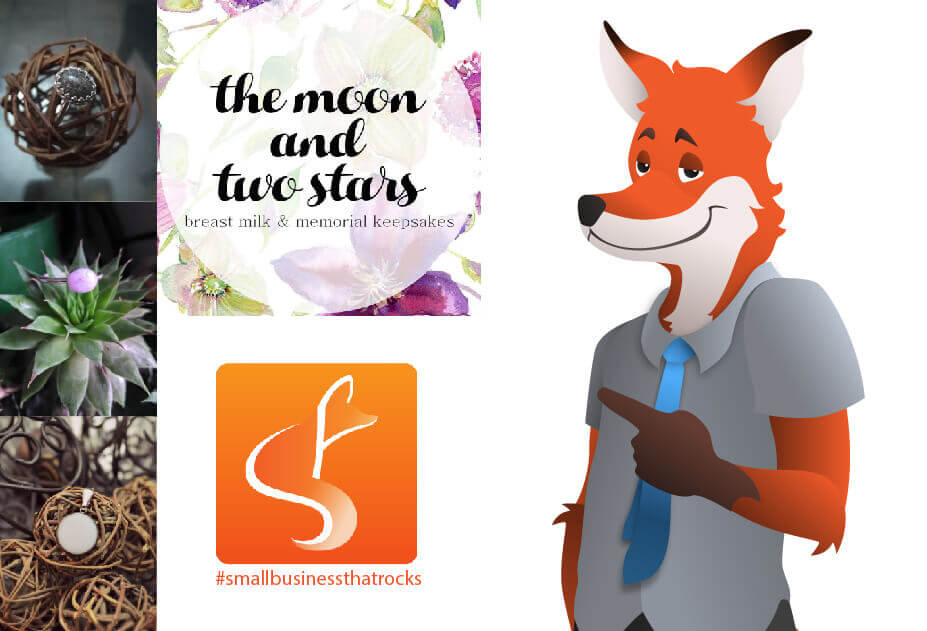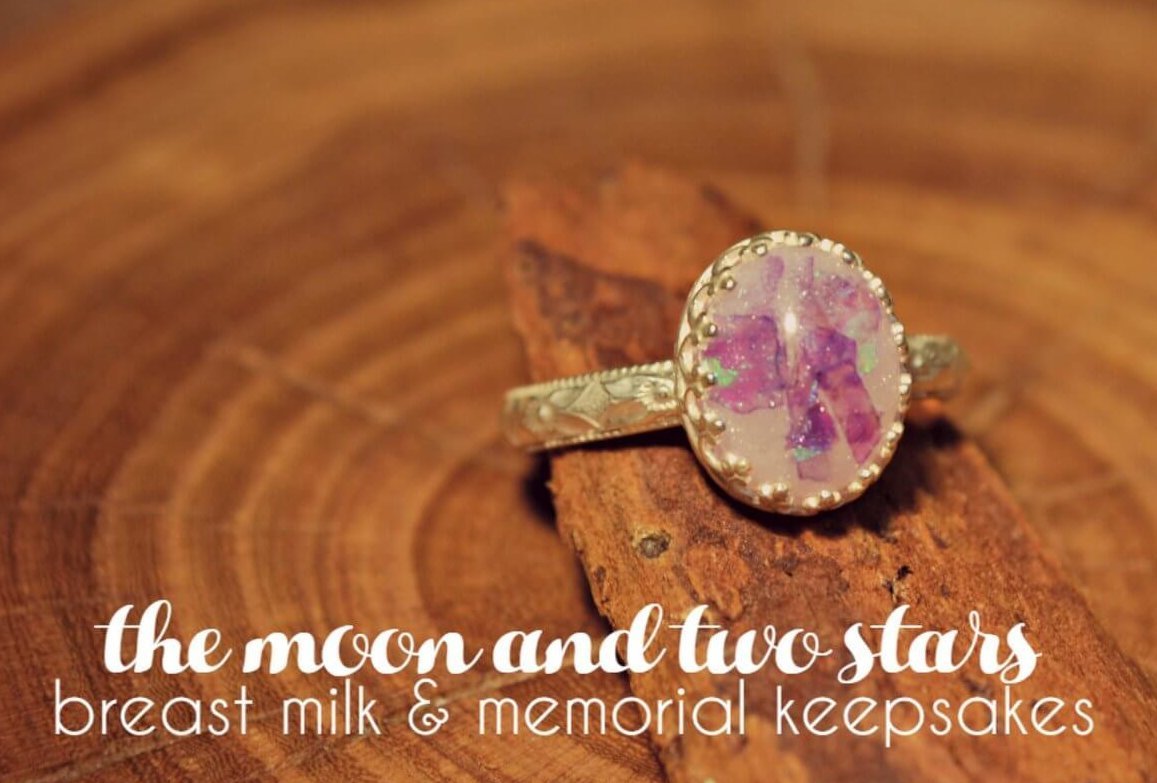 There are some things in our lives that we wish we could hold onto forever, long after the opportunity has passed. For many, these are foundational aspects of our lives that make us who we are or represent a deep love that we wouldn't be the same without. Fortunately, you can carry a small part of this with you with #SmallBusinessThatRocks, The Moon and Two Stars,  creator of custom fine jewelry and memorial keepsakes.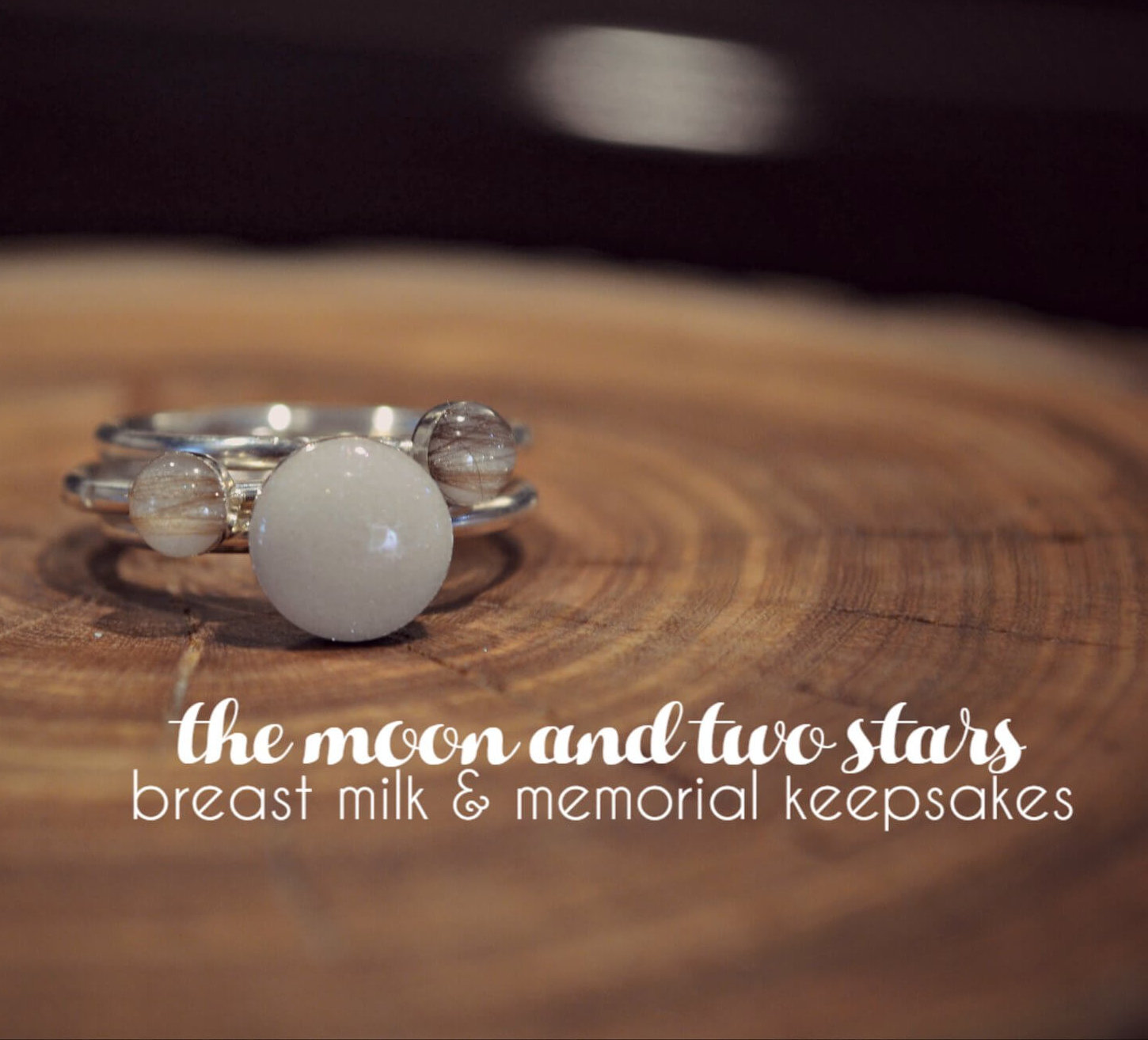 After creating a memorial keepsake in honour of her grandmother, The Moon and Two Stars was born in 2016. Named to represent Jessica Hale and her twin daughters (her two stars), Jessica understood the complex weight of breastfeeding and began experimenting with her own milk in order to create a timeless keepsake from that stage of their lives.  Perfecting her craft, she has expanded her skills to allow her to encapsulate a variety of materials including breastmilk, cremation ashes, dried placenta, flowers, fur, hair, and most types of fabric.

With your choice of aesthetic additions, including iridescent flecks and the highest quality tints and shimmers, the result is a one-of-a-kind "gemstone". The stone is set in your choice of jewelry, using .925 sterling silver sourced from North American mines operating under ethical practices. The resulting piece is not only beautiful but a timeless, unique, and meaningful tangible symbol of love.
Her customer's reviews speak volumes, check out this great one below: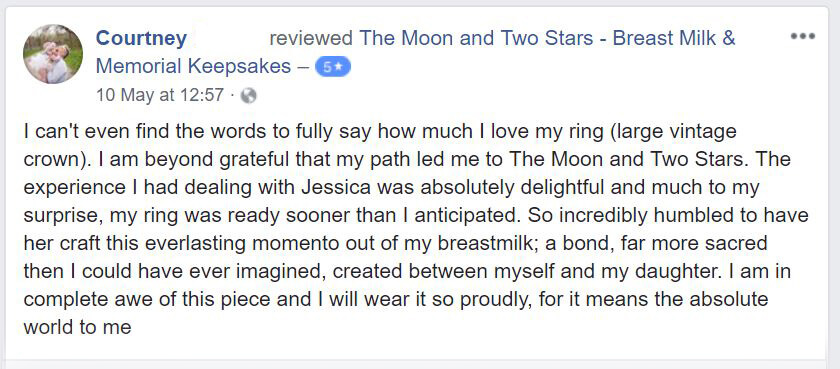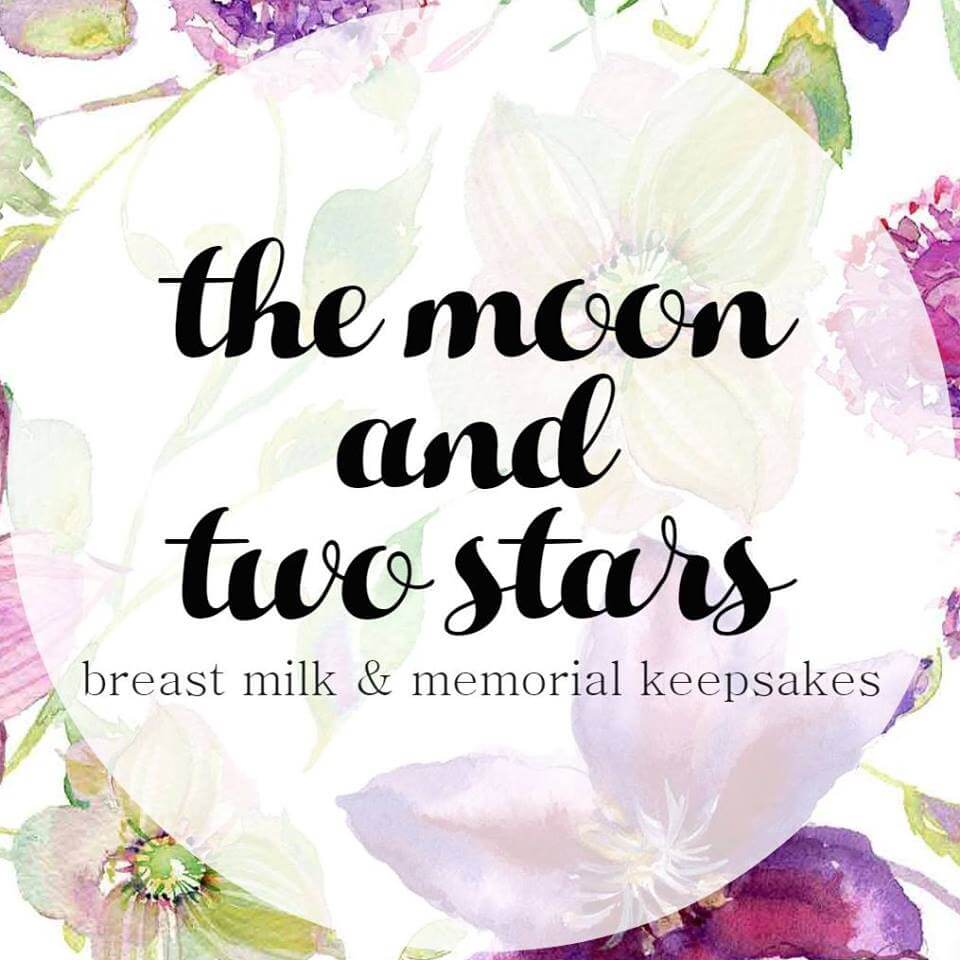 Designing and producing the jewelry herself, Jessica is profoundly respectful of your inclusion, backstory, and goal for your keepsake. Whether you want to memorialize your children's birth, your breastfeeding experience, an important life event, or the loss of a loved one, Jessica at The Moon and Two Stars will work with you to custom create your memorial keepsake. Show Jessica some local love and check out her stunning creations. Ready to order? You can easily connect with Jessica via her Facebook shop to begin creating your keepsake today.
Please follow and like us: