#SmallBusinessThatRocks: VanQuaethem Farms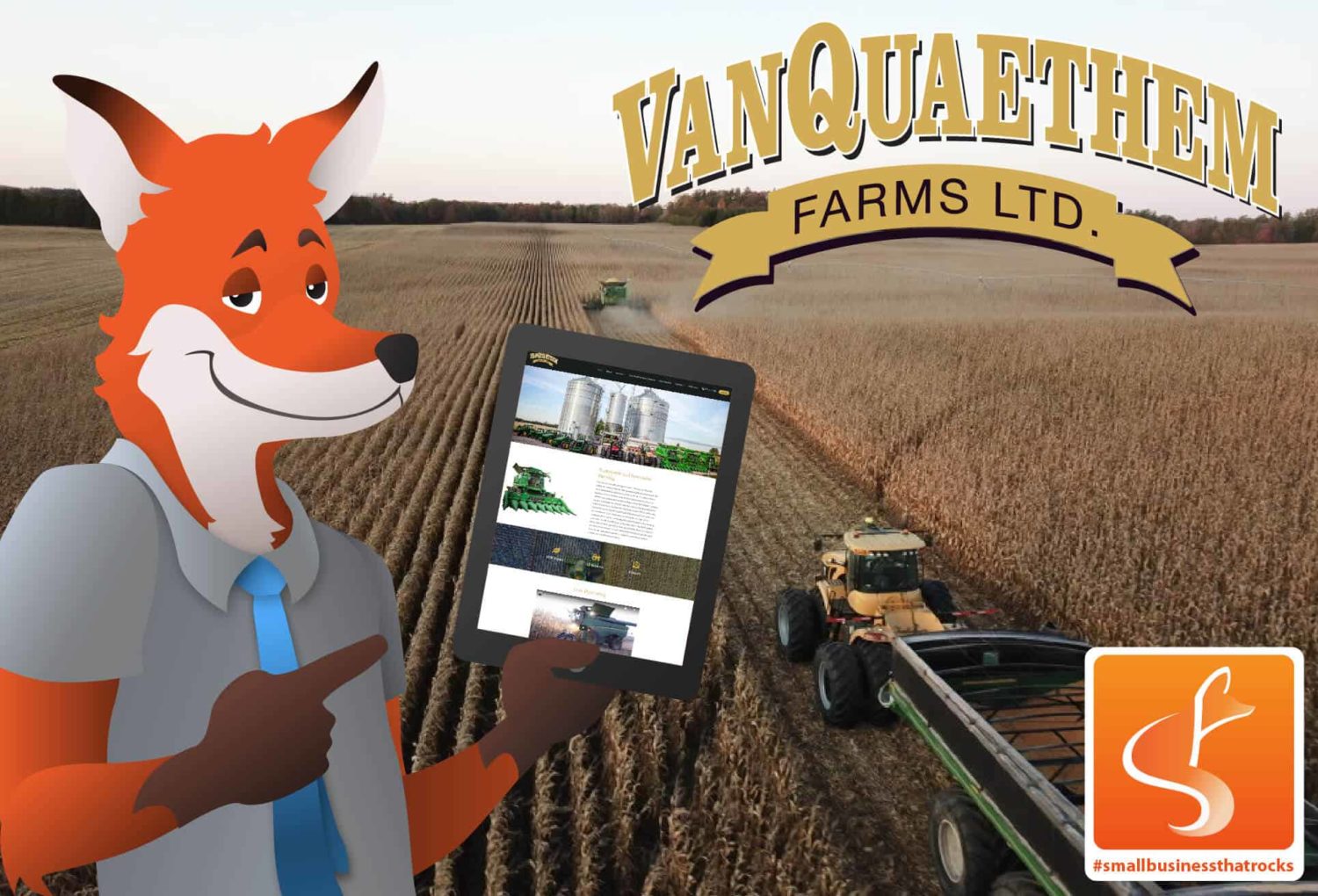 London might be the biggest city in the area, but our small business community doesn't stop at the city limits! All around the Forest City are towns and counties full of people making connections with their community, many of them also earning their living off the land. This is the case for the family and business of Brian VanQuaethem; they're helping strengthen the community of not one, but three rural counties! 
Brian's #SmallBusinessThat Rocks, VanQuaethem Farms, might be in large-scale commercial farming, but it works on many of the literal margins of their area. The size and scope of the company don't prevent the family behind it from feeling a deep sense of identity with their clients, many of whom are their friends and neighbours. People in Elgin, Norfolk, and Oxford know the VanQuaethems to always be there for their fellow farmers as they work the land and preserve the local environment!
The VanQuaethem Farms Story
VanQuaethem Farms began in 1983 in Oxford County. Brian, the son of Belgian immigrants, grew up farming tobacco, but the family had to give up on the crop due to rising interest rates. As a graduate of the University of Guelph with a diploma in Agriculture, Brian was looking to make his mark in the community and put his schooling to good use. He came out of college young, ambitious, and with the right support group behind him: his wife Kelly and their growing number of children. 
Brian VanQuaethem's now-thriving family business began growing humble crops like corn, soybeans, garlic, carrots, and other vegetables. Over the last 35 years, they earned their knowledge of many crops and soil types working mostly marginal lands across southwestern Ontario. Today, Brian and his two sons Curtis and Joseph farm 10,000 acres on more than 350 parcels of land in Elgin, Norfolk and Oxford counties!
​
VanQuaethem Farms And SlyFox Web Design
The VanQuaethem family took the time to "cultivate" an honest, hard-working reputation, and they pride themselves in how they deal with clients. Their goal has always been to produce high-quality grains grown with environmental and economic factors in mind. Not only do they work to maximize the profits of farmers through services like tillage, fertilizer, and crop protection plans, but all their work maintains the integrity of the land and soil, too. They use research, technology, and good old-fashioned know-how to deliver the best farming practices available to the crop type, budget, and acreage of their clients. 
They aren't in the business of withholding secrets, though: over the last 35 years of expansion, the family has helped many landowners and farmers in their area profit off farmland in ways that strengthen how the community works together. Despite the growth of both their business and family, VanQuaethem Farms is still very much a "mom and pop" operation. Working with them to develop a website was a true joy!
Land-wise, VanQuaethem Farms might be the largest #SmallBusinessThatRocks in the SlyFox family. But no matter how many acres they work, this business has the right tools and knowledge to keep everything in the family and community. After coming to SlyFox, they now have a professional website that helps them grow their business along with the crops!
Please follow and like us: