#SmallBusinessThatRocks: X Craft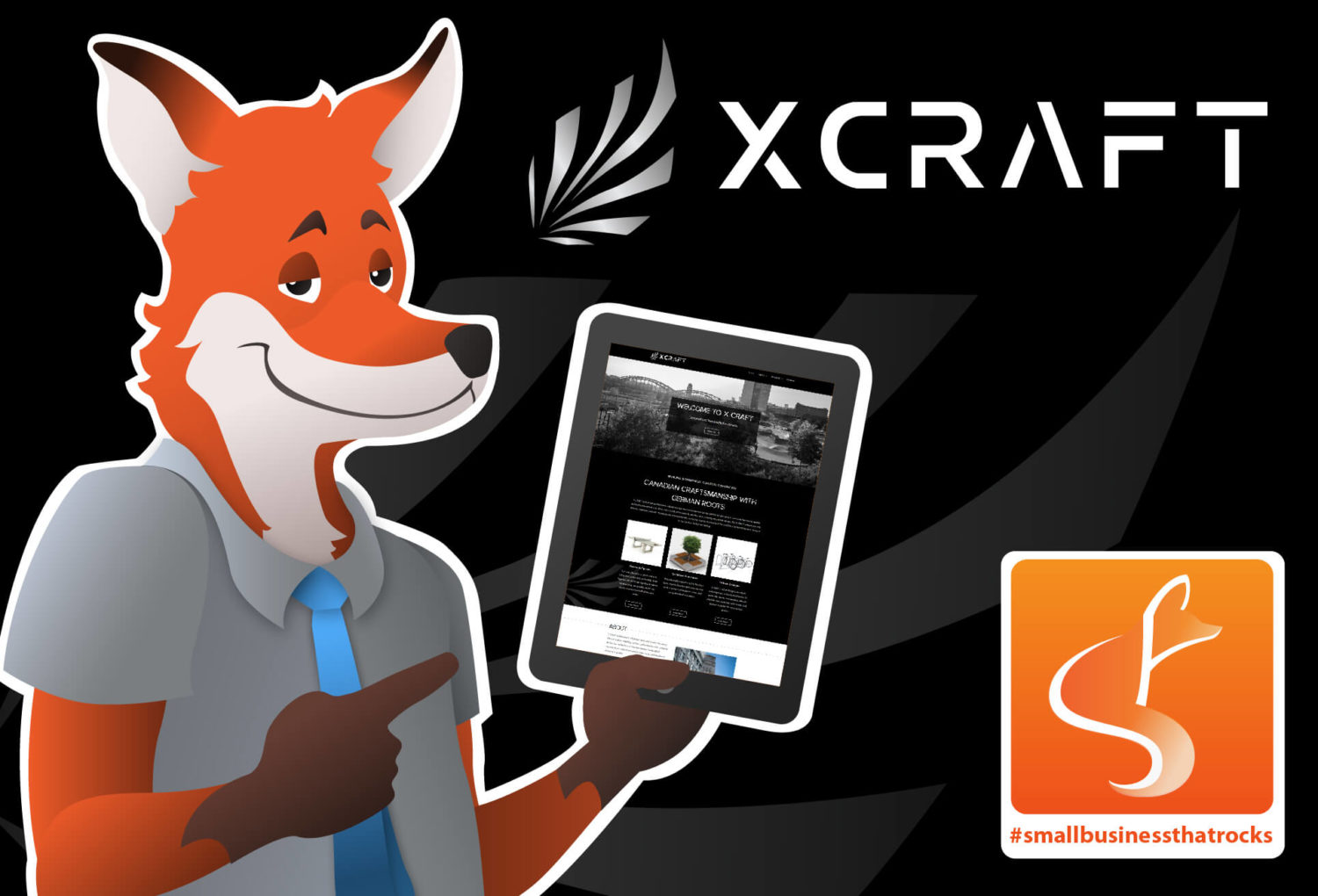 SlyFox has been in the web design and digital marketing business for a while now, but every new client finds a way to leave us stunned. We see how small businesses do so much every day, and all our clients bring original artistry, groundbreaking ideas, and one-of-a-kind stories to their products and services!
All this applies to X Craft, this week's #SmallBusinessThatRocks! X Craft is a local carpentry company that makes durable furniture and sports equipment with a wide array of materials. It's real wood, yes, but also concrete, rubber, steel, quartz, and so much more. They make all their sports equipment, outdoor furniture, and urban designs with public spaces and the player in mind!
The X Craft Story
The X Craft story begins in Germany, where founder Amko grew up. In Germany, the public spaces aren't only for walking to and from the shops: they are places to get together, improve sports skills and, most importantly, have fun! His hometown prioritized the making of sports courts, parks, and other social spaces that everyone could use. When he set up shop in Canada, Amko's goal was to bring this same approach to city spaces across the country and continent. 
This is what separates X Craft from other sporting good companies – and what makes all small businesses so special. Amko can take the time to give every product the right level of attention; from the smallest stitch to the largest sectional, the X Craft team believes that every product should leave the shop only when the details are perfect. Their craftspeople blend tradition with innovative modern technology to create unique items!
X Craft: German Artistry, Canadian-Made
X Craft is all about curating and making designs that work in both public spaces and private homes. They make their range of sophisticated home and office decor, outdoor sports and games, and contemporary urban design to impress all types of clients. X Craft products don't have to be only one thing, either; for instance, their team can combine park benches with planters, solar lighting, and even bike stands! Whatever the order, Amko and the X Craft team design and make all their products in a London workshop.
After designing the product, X Craft sources its materials from around the world. They're committed to getting everything they use from environmentally-friendly origins. While this requires some research, Amko and his team are willing to go the extra mile if it helps make the best product possible. Once they've selected the materials and bought them, they enter the hands of qualified craftspeople. 
Everything that comes out of the X Craft shop is Canadian made, keeping the company close to both its countries of origin. X Craft's wide catalogue lets them serve all levels of clients throughout North America, from private homes to local governments. Getting their high-quality goods to more people is why Amko and his team came to SlyFox!  
X Craft And SlyFox
X Craft came to the SlyFox team to set up their new website and tell their story. As you might be able to tell, X Craft has an interesting story and a unique line of products, so coming up with branding for Amko was quite easy. Now, he and his team have a website that can take them to audiences across North America!
We're honoured to bring this company into the SlyFox team and help them reach municipalities and people who need their designs. From residential basketball courts to city bus shelters, X Craft is a #SmallBusinessThatRocks adding a unique take on craftsmanship to the London community!
Please follow and like us: