#SmallBusinessThatRocks …Because Who Doesn't Love Chocolate?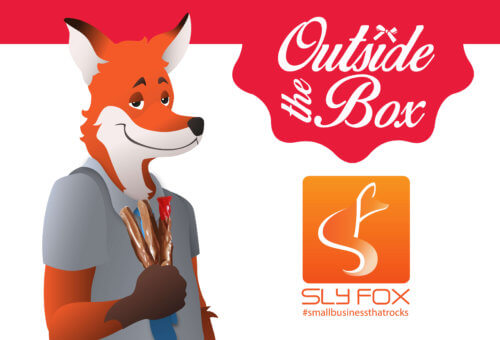 Valentine's Day is upon us – and everyone loves chocolate!  What better way to show your sweetie that you care than with some locally made delicious treats?
[ctt template="8″ link="qT62d" via="yes" ]All you need is love – but a little chocolate now and then doesn't hurt! @SlyFoxDigital[/ctt]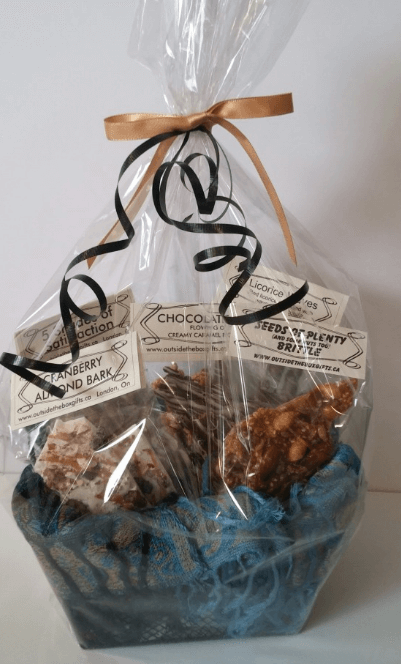 Outside The Box is a hand-crafted chocolate and gift basket business founded in 2001 by Mary Dalziel and her family in London, Ontario. During the holiday season, the Chocolate Studio is open on weekends and displays delicious treats and unique gifts that will suit anyone on your Christmas list. Although the studio isn't open year round, all of the Outside The Box treats and chocolates can be made year round by request and will be showcased in several different events throughout the year.
Let Outside The Box help make your next event a sweet experience! Our handcrafted chocolates and delicious treats can be packaged into consumer or corporate gift boxes. All of our gift boxes can be customized for corporate events and have a variety of box sizes and styles. Whether looking to gift our delicious treats for your business, wedding, family member or yourself – we have you covered!
192 Wharncliffe Road S.
London, ON
https://www.facebook.com/OutsideTheBoxChocolates/
https://www.instagram.com/explore/locations/1001236070/outside-the-box/
Please follow and like us: