Five Marketing Tools Everyone Should Be Using in 2018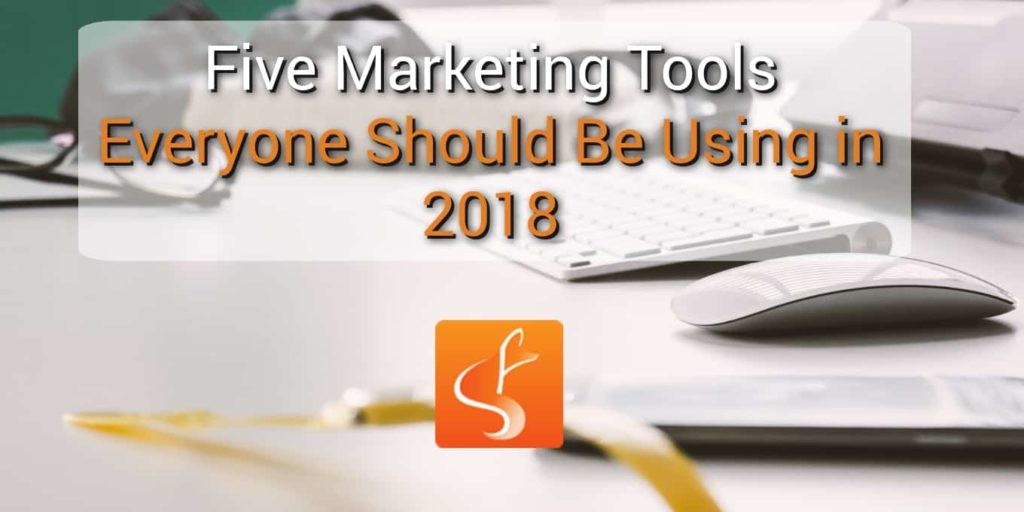 Your marketing tools should be as 2018 as your marketing plan. Only by using the best tools will you be able to adjust to the quick changes that can happen to Internet Marketing. Here are five of the best marketing tools to get onboard with, and why they can change your marketing strategies!
1. SEOmonitor
SEO Monitor has a sterling reputation for a reason. It uses data from Google's Analytics and Search Console tools to give you easy access to a wealth of information. It graphs organic traffic, conversion, how visible your website is in a given group of keywords, and even (if you have an e-commerce site) the average cart value and revenue for whatever period you desire.
Below all this traffic information, you'll find SEOmonitor's organic keyword information. It includes visits, bounce rate, conversion rate, conversions, and revenue in five handy columns, all of which can be downloaded into an Excel spreadsheet. If you're looking to make comprehensive reports, SEOmonitor is a must.
2. Google Keyword Planner
Using Google for adverts is great, but you can also use information the search engine behemoth provides to find out what will be relevant to your customers searching on Google! After making an AdWords account and getting access to the Keyword Planner, enter:
Words or phrases relevant to your advertising
Your website's URL or the URL of one of your site pages
A category relevant your business
Then click "Get Ideas". You'll get a list of keyword and ad group ideas you can use in the future. This information can change your online marketing strategy so that it reflects the most current trends!
3. Buffer
What started out as a schedule for Twitter has expanded into all the major social media platforms: Facebook, Instagram, LinkedIn, Google+, and even Pinterest! It's designed to let you share content anywhere, plan posts, and just save you time in general. If you're struggling to keep up with social media yourself, Buffer takes a lot of the stress out of it.
Ideas and inspiration can come anywhere, even when you're away from the office, so if you see content you like, add it to your Buffer queue via the Chrome extension. Create a posting schedule so you can spread out your content throughout the day, and see how well this content did with Buffer's analytics.
4. Buzzsumo
To please your audience, you must know what they like. When it comes to researching and analyzing popular trends, nothing beats Buzzsumo. It's a great resource to find keywords, trending topics, great articles to share, and ideas for future content. You'll be able to see what working and what isn't, and make decisions based on real-time performance. You'll get great insights, influencer info, and Buzzsumo will even alert you to content using certain keywords. It's the best tool for staying in-the-know!
5. A Blog on Your Site
If you don't have a blog on your website yet, you are missing out on a very important tool (and that's not just me, the writer, saying that). Blogs are a space where you can use keywords organically without stuffing, make your site more SEO friendly, and turn yourself into an authority on subjects relevant to your business, something that is crucial for branding. You won't just be seen as an expert in the eyes of your audience – Google will think you're good, too, and raise your profile on search engine returns.
If you liked this actionable list we compiled to help boost your business then check our previous posts for more awesome insights!
Please follow and like us: