#SmallBusinessThatRocks: Richmond Counselling Services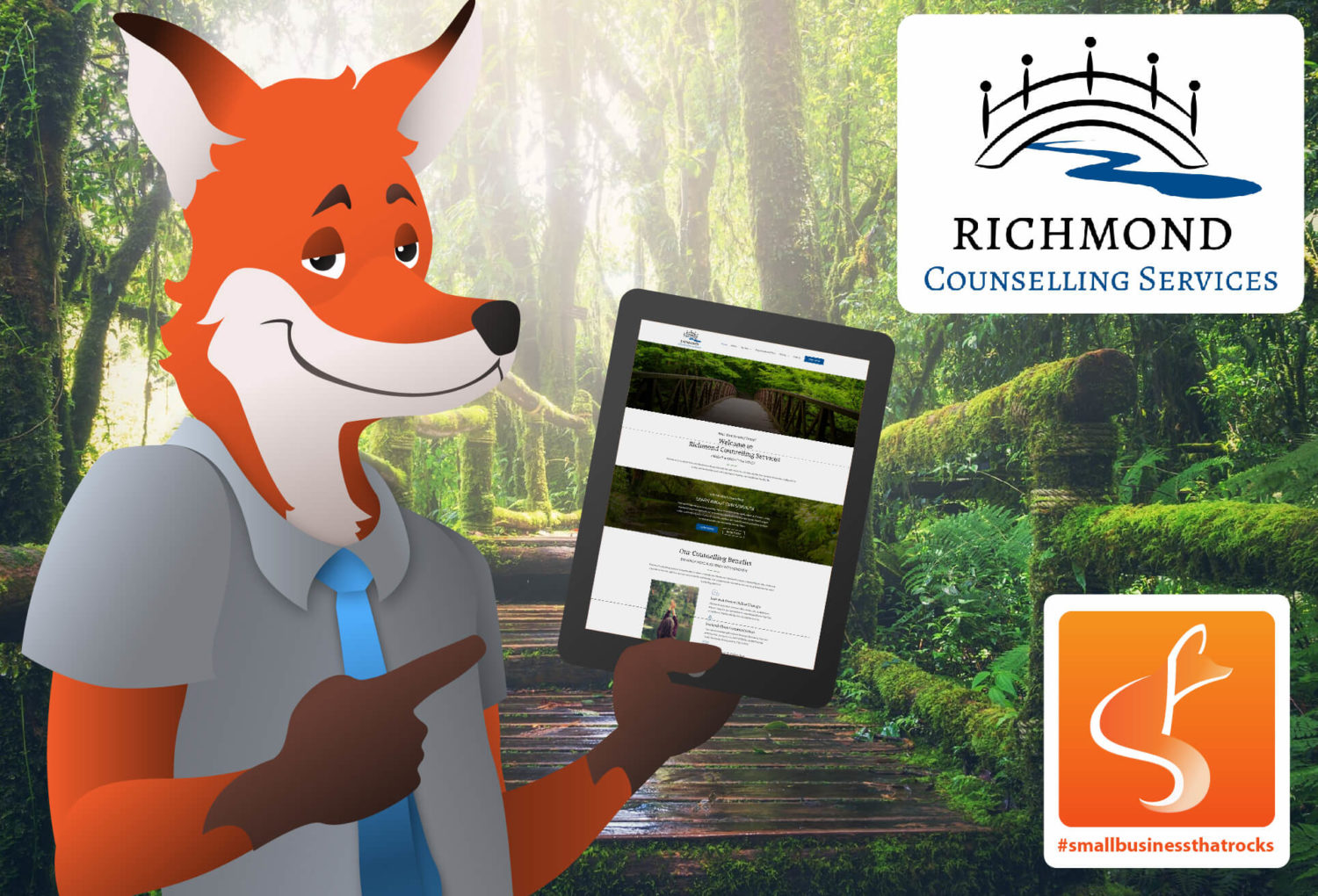 Mental health support is important, but many of those who need it also find access difficult. Whether it's the distance or an inability to find time in one's schedule, nobody should be boxed out of mental health counselling. Luckily, small businesses like Richmond Counselling Services make getting this help a lot easier!
Richmond Counselling offers video and telephone services for people wherever they are in London. The founder, Debra Pretty, uses this strategy to reach those who otherwise wouldn't have access to it. As the mom of our project manager, Debra is near and dear to our hearts, but her innovations and insights make Richmond Counselling Services a true #SmallBusinessThatRocks!
The Person Behind Richmond Counselling Services
Debra's credentials speak for themselves. To start, she's a Registered Social Worker with more than ten years of experience working with individual clients and families in many different social settings. She graduated from
Western University, earning both a Bachelor and Master of Social Work degree. Debra then completed clinical training in Cognitive Behavioural Therapy from the Beck Institute for Cognitive Behavioural Therapy, specializing in both anxiety and depression. 
What all this means is that Debra has the professional training and experience to help individuals with many different mental health issues, including anxiety, depression, stress management, addictions, chronic illness, caregiver burden, grief and loss, and palliative and end of life care. She uses an eclectic therapeutic approach in her practice to help create an individualized treatment plan that supports the client's goal. 
Debra's years of experience and her drive to provide help make Richmond Counselling Services a unique source of help for those across the city and beyond. Her company offers a person-centred, collaborative, and therapeutic approach to counselling while breakdown barriers to those who have accessibility challenges. 
What Makes Richmond Counselling Services Unique?
Sometimes the hardest part of getting help is finding it in the first place. Whatever the reason for meeting, whether it is talking over the phone or discussing over NousTalk (a PIPEDA compliant telehealth platform), Debra believes that a safe, supportive environment works best for everyone. Clients must be able to explore their issues and learn new strategies, skills, and resources to handle the challenges of everyday life. It's also important that they get access to a supportive space no matter where they are! 
Debra recognized that there's no single solution for assisting mental health; a variety of factors can influence both an individual's success and their access to counselling services. No one should be unable to find help because they live in a rural area, are students living away from home, or need long-term care! She also wants to reduce time constraints, because many busy people don't often have the time or availability to meet with a counsellor in person. 
We're very excited to help Richmond Counselling get its website off the ground. Through her small business, Debra wants to reduce the obstacles that stand between people and the counselling they need, especially those barriers put up by distance and mobility. No matter where she meets her clients, the three main principles she stands by are insight, growth, and trust. They are the reasons so many people turn to her for help, and they're also what makes Richmond Counselling Services a real #SmallBusinessThatRocks!
Please follow and like us: