#SmallBusinessThatRocks: Prentice Dry Cleaning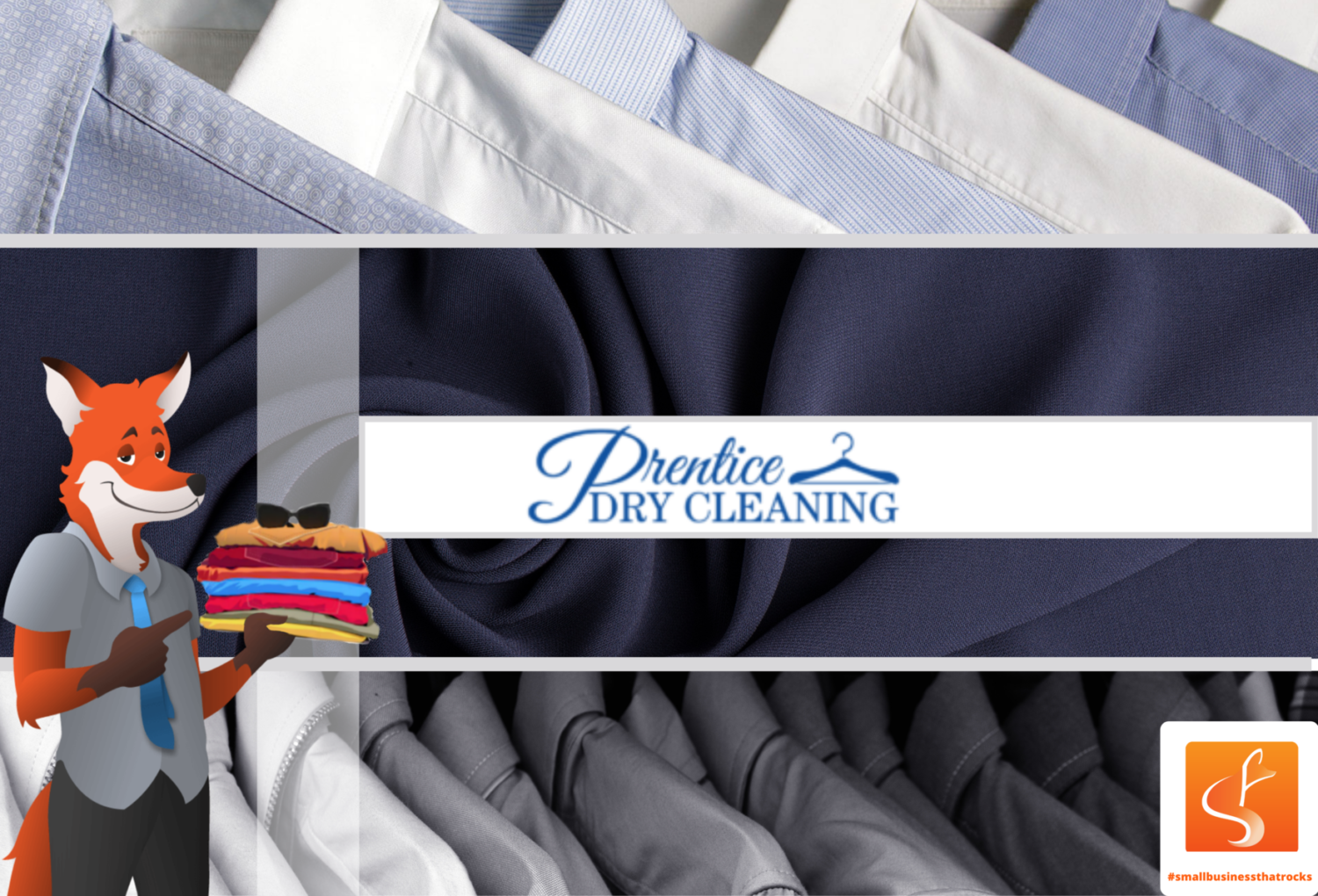 Did you know that people have been forgetting to pick up their dry cleaning since the 1800s? Cleaning clothes this way is much older than most people realize, and not much has changed. The majority of dry cleaners have been using the same processes since the 1930s: the same chemicals, wait times, etc. One local business, Prentice Dry Cleaning, is changing all that for people in the London area! 
The owners of this week's #SmallBusinessThatRocks, Kristin and William Chenery, came to SlyFox for a new website and logo that would help their small business goals. The Chenerys have worked hard to change how customers experience this type of service – and now they have a website to match!
Prentice Dry Cleaning: Environmentally-Friendly Service
Like we said at the top, dry cleaning is an old industry, and most operations use chemicals invented in the 1930s. You can probably guess that these weren't made with the environment in mind. Prentice Dry Cleaning, on the other hand, has designed its methods to clean every item using eco-friendly products, cleaning all garments and textiles that come through its doors without harming the environment or the health of customers and workers!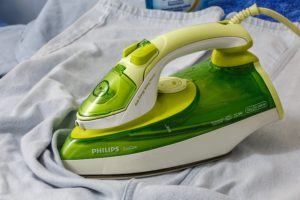 With this in mind, Prentice Dry Cleaning is proudly PERC-free. PERC, or perchloroethylene, is a chemical used by the majority of dry cleaners because it works on almost any fabric type. However, research has shown that it can have ill effects on health and the environment. Kristin and William use the latest generation of alternative dry-cleaning solvents, ensuring everything is suitable for sensitive, high-quality textiles without harming the environment. They provide customers with reusable bags for pick-ups and deliveries, as well as recycle every hanger brought back to their establishment. 
You can feel good about trusting Prentice Dry Cleaning to do what's best for your garments and the environment – however, they've also made it much easier to have your clothes dry cleaned!
Customer Portals And Pick-Up & Delivery Services
They offer free pick-up and delivery service to make getting your items cleaned a simple, convenient process. Any customer in the London area can visit the Customer Portal on the new SlyFox-designed Prentice Dry Cleaning website, create an account, and schedule a pick-up or delivery. Once they have set up an account, all they have to do is place the items for cleaning inside their specialized bag and put it out on the scheduled day. Kristin and William will do the rest!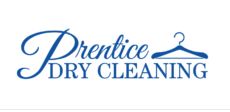 Every account has a reusable bag with a barcoded ID tag that provides the Prentice team with specific details, instructions, and cleaning preferences. They will send the customer a text message when their driver has picked up an order, then text again when the order is back at the door. The customer may never even know it's been gone, but they've got a few safeguards up their sleeves. The Customer Portal lets everyone with an online account see where their order is in the dry cleaning process!
Working with Kristin and William to bring this website and all its new features to life was an incredible experience. Their team is changing the way people in our community get their garments cleaned, and that makes Prentice Dry Cleaning a true #SmallBusinessThatRocks!
Please follow and like us: