#SmallBusinessThatRocks Krystal Lee Moore Lucier, Realtor
If you're thinking of putting your house on the market, you have several jobs on your to-do list. Well, more than several – the list can be pretty long: getting pre-approval for financing, determining the worth of your home, and deciding on the necessary changes and renovations needed before you can let people into the home are all among the many tasks before you. 
Someone should be on your side throughout this entire process, and many clients trust this week's #SmallBusinessThatRocks to take them from staging to sales. Real Estate Broker Krystal Lee Moore Lucier brings a unique background and experience. It helps her break down the potentially confusing process of buying and selling homes!
Who Is Realtor Krystal Lee Moore Lucier?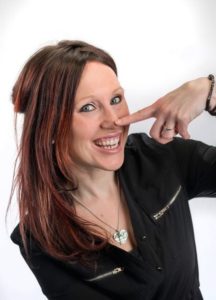 Krystal is a London-based realtor specializing in finding homes in London, Kitchener-Waterloo, and Guelph. It's an area reaping the benefits of a thriving economy and expanding population, making it one of the fastest-growing parts of the country. She has extensive networks and relationships throughout the region, and combined with her 20-plus years of experience in Sales and Customer Service, become one of the most sought-after agents in the area!
Krystal surrounds herself with a team that will guarantee success. It's a team made up of more than realtors: she has a home stager, handywoman, social media marketer, and photographer on hand to generate the right amount of traffic through the client's home. Krystal brings a natural talent for negotiation and an eye for detail, two characteristics that get clients many offers on their homes!
Krystal's hard work has earned her accolades, including the Platinum award in Real Estate Services in the London Community Votes!
What Makes Krystal A Great Realtor?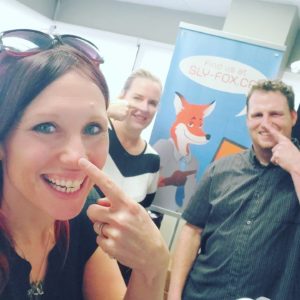 Krystal also uses her law background to help clients understand the many different legal documents and contracts involved in home sales. She also uses her network to always stay up-to-date with the region. She can help you evaluate the surrounding market to give you a good idea of your home's value. With over 20 years of experience in sales and customer service, Krystal is driven, dedicated, and consistently goes above and beyond to make her customers feel valued. 
Krystal is committed to helping more people than just her clients! She is involved in many volunteer projects within London and the surrounding area. This includes working with organizations such as the CHEO BBQ (Children's Hospital of Eastern Ontario), Guelph Mompreneurs, and Habitat for Humanity as a member of the Guelph and District Association of REALTORS®, LAKESIDE Hope House, London's Fight to End Homelessness Event in 2019, and acting as a Head Leader with the Girl Guides of Canada's Sparks program.
Many clients across London, Guelph, and the K-W region have benefited from her years of experience and real estate skills. Krystal has a nose for home sales – when she touches her nose, you know she's on the right track! – and her #SmallBusinessThatRocks makes sure that the transition from For Sale to Sold is painless and successful!
Please follow and like us: