#SmallBusinessThatRock: CJ HVAC
CJ HVAC is a small business that believes in providing exceptional heating, ventilation, and air conditioning to keep clients comfortable. With their core values guiding everything they do, it's no wonder that they have become an industry leader in the world of HVAC. Let's break down why CJ HVAC is a #SmallBusinessThatRocks.
What Makes CJ HVAC Unique?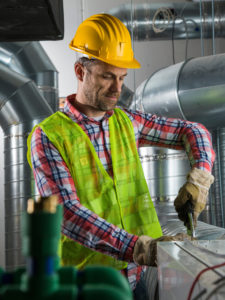 CJ HVAC stands out from other HVAC companies because of their commitment to customer service and quality workmanship. They take the time to understand each customer's individual needs and strive to provide the best solution for them. Their services are tailored to each client's specific needs and their experienced technicians provide top notch installation and maintenance services.
In addition, CJ HVAC has been in business for more than 20 years and has an excellent reputation among its customers. They are highly knowledgeable about all aspects of heating, ventilation, and air conditioning systems and can assist with any issue or problem you may have. Furthermore, they offer competitive pricing on all their services so that you get value for your money when choosing them as your contractor of choice.
The Core Values at CJ HVAC
At CJ HVAC, their core values guide every decision they make as a company – from how they treat customers to how they approach new projects. These core values include honesty, integrity, customer service excellence, quality craftsmanship, dependability, sustainability, innovation, and safety. By adhering to these values throughout their operations, CJ HVAC is able to consistently provide high quality services at competitive prices while maintaining a strong commitment to customer satisfaction.
An HVAC Company That Cares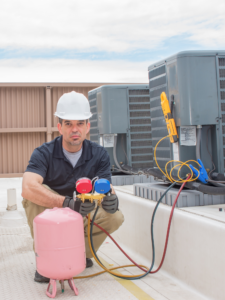 At CJ HVAC, they don't just do business – they build relationships. From the first point of contact to the completion of each project, CJ HVAC demonstrates their commitment to customer service and satisfaction. They make sure that client feedback is collected and taken into account for future projects so that every job is done right. Furthermore, they offer emergency services 24/7 to ensure that clients are always taken care of in a timely manner.
At CJ HVAC they believe in providing clients with exceptional heating, ventilation and air conditioning solutions that will keep them comfortable all year round. Their commitment to customer service excellence ensures that we go above and beyond to meet clients' needs while still offering competitive pricing on all our services. Their heating and cooling team is dedicated to provide you with the best HVAC services in London, Ontario and surrounding nearby areas – which makes CJ HVAC a #SmallBusinessThatRocks! If you need help with your heating or cooling system then give their HVAC company a call today.
Please follow and like us: