#SmallBusinessesThatRock: Rustix & The Posh Cheeseboard Co.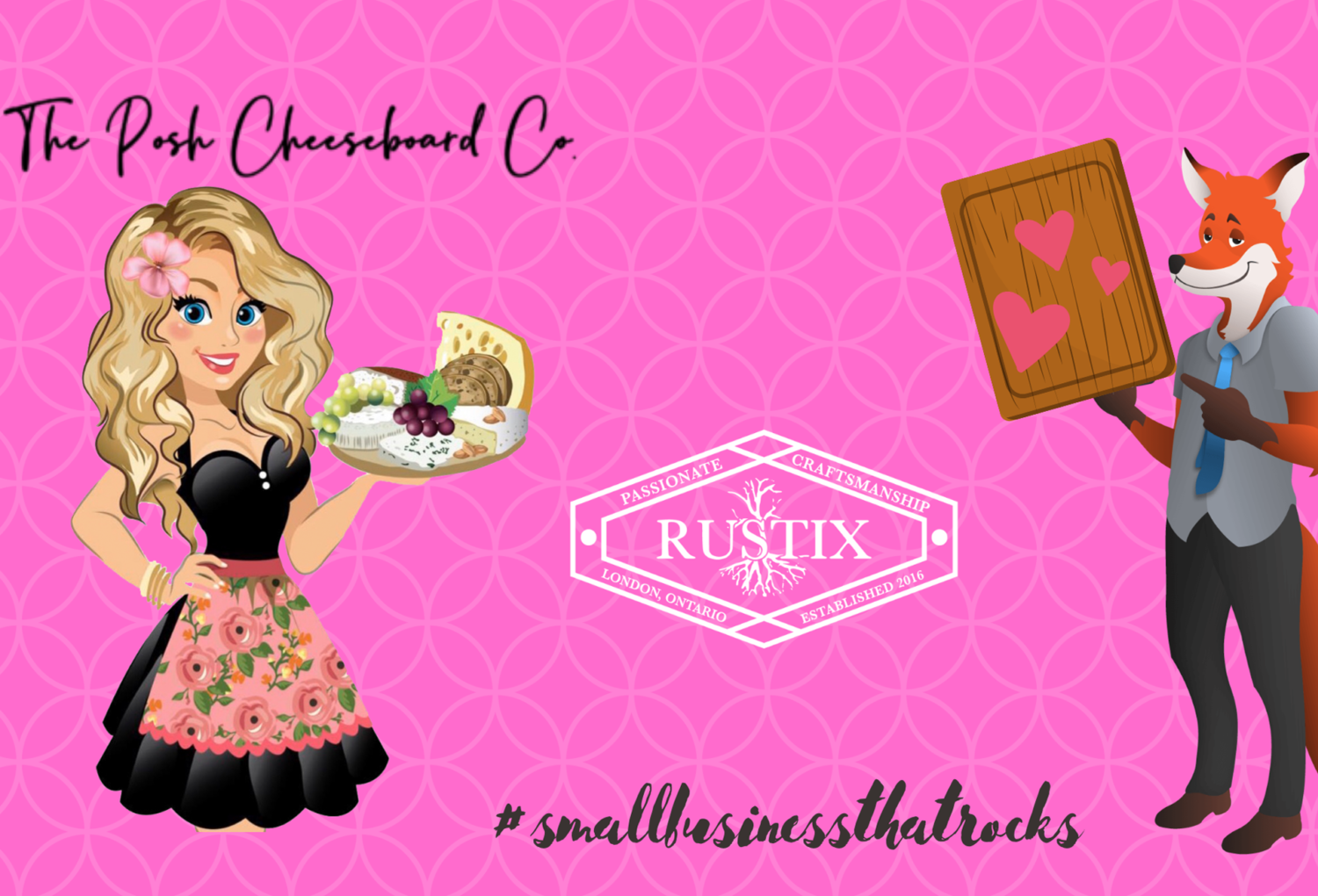 Just in case you forgot (there's a lot on your calendar, we know), here's a timely reminder: Valentine's Day is around the corner! Cards, candy, candlelight: pandemic or not, if you have a sweetie, you're probably going to celebrate. Why not do it in style while supporting two local small businesses?
This week, we have a unique #SmallBusinessThatRocks story with a great idea, now that you won't be fighting for a restaurant table on February 14. It's the story behind a unique collaboration, two local small businesses supporting each other and working to make your romantic celebrations a lot more special!
The Posh Cheeseboard Co.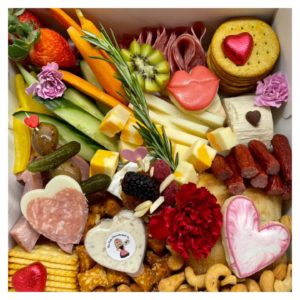 Posh Cheeseboard Co. is a newer small business in London, and they put together charcuterie boards and boxes for all sorts of special occasions. They use the highest quality ingredients and add an artistic flair to create cheese boards and boxes, wowing customers and recipients alike! The combination of cured meats, delicious cheeses, crackers, and a vast array of toppings makes our mouths water.
This work is a passion project, and the owner also operates the highly-regarded Posh Pedicure Lounge here in the Forest City. Unfortunately, like so many in the beauty business, it had to temporarily close due to the pandemic. It got us thinking about how small business owners can pull together, develop something unique, and help each other out.
In this spirit, Posh Cheeseboard Co. collaborated with another London favourite, Rustix Studio (voters recently named Rustix the #1 Furniture company in the annual London Community Votes!) to put together an amazing and unique date night for Londoners this February 14. Posh is pulling the ingredients together, Rustix is supplying the activity, "build your own board", based on the popular workshops they hosted pre-pandemic.  These build your own board kits sold out quickly at Christmas!  With this collaboration, you and your partner make a charcuterie board, and serve yourselves in style after.  As a bonus, you'll get a romantic momento and fun memories of your pandemic Valentine's Day!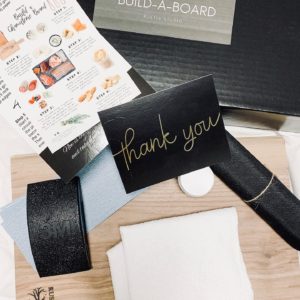 The Rustix & Posh Cheeseboard Collaboration: Just In Time For Valentine's Day!
The Valentine's Box Edition of Rustix's Build-A-Board package lets you and your partner finish your own walnut live-edge charcuterie board. Once you're done preparing the surface, load it up with the offerings found in Posh's tailored Charcuterie Box for two. It's packed full of all your favourites!
The Rustix x Posh Cheeseboard Co. Build-A-Board Kit includes:
– A 15″ Branded Live Edge Walnut Charcuterie Board
– Hand sander
– 4 sheets of sandpaper (2 -220 grit, 2-400 grit)
– 2 lint-free wiping cloths
– 1 oz jar wood wax
– Table covering
– Instructions
– Charcuterie layout guide
– Complete charcuterie fo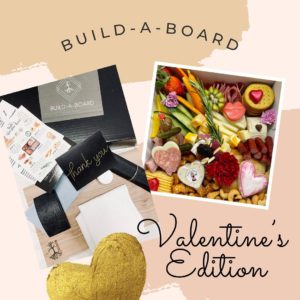 Whether it's a surprise for your loved one or a planned romantic activity for Valentine's Sunday, the Build-A-Board Charcuterie Box from Rustix and The Posh Cheeseboard Co. is a perfect idea. It also highlights something we're focusing on in 2021: positive collaboration instead of competition. It's a way small business owners can help each other and make it through the lockdown as a community!
Order yours now while supplies last at https://www.rustixstudio.ca/product/build-a-board/.
Please follow and like us: