We are in Love with London!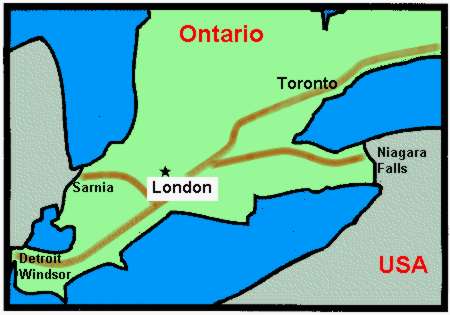 [ctt template="5″ link="g5NiM" via="no" ]We like to think that it's more so named for the forest of dreams and opportunities…[/ctt]
London, Ontario, Canada; not only is it located in one of greatest countries in the world, but also in one of the most impressive provinces! Boasting a population of over 450, 000 people with varying ethnic backgrounds, religions and races; we consider ourselves to be one of the larger 'stewpots' of our neighboring countries. With that comes a variety of activities, shops and people you may not see in other places. There's so much about our Forest City that we love, beyond the people and the cultures within it, that we thought we'd sit down and brag (just a little bit!).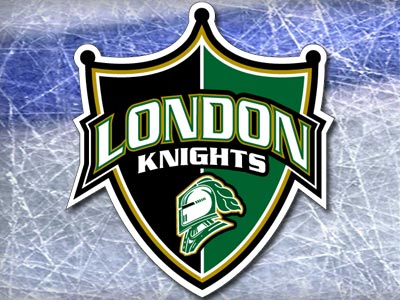 Let's start with the more obvious reason; London is a fantastic place to start fresh, and has plenty to offer in terms of jobs, housing and even entrepreneurial opportunities. As a mid-sized city, there's both plenty of room for growth, and a solid base to start something new. There are a tonne of companies posting job listings, if you know where to look, and housing within the area – both old and new. With London's consistent growth, more and more housing subdivisions are popping up all over the place, offering new and renovation free homes for those who want to start out their new life on a good footing. There are also older homes for those looking for fix-me-ups so they can add their own touch to an already well-established space.
It's because of this that we've also seen a boom in small businesses.  As a result, you'll never be short of people to turn to if you want a service or item that you may not be able to find anywhere else. From home repairs, improvements and renovations; to hand-crafted goods and foods, and everything in between, London offers you a plethora of new and exciting opportunities. It's like living within a city-sized adventure!
Everything we mentioned, however, is just the tip of the iceberg. With new businesses and people arriving on a constant basis, it's fair to say that we offer a vibrant and exciting community as well! Think of it, as Canada's 11th largest city, and being nestled just between Windsor and Toronto, we're smack-dab in the middle of two major cities that have a high immigration rate. Combine that with our city-hosted events and conventions, and you'll have an endless and constantly changing base in which to meet new people. Sit side-by-side with someone from another country as you watch the newest performance at Budweiser Gardens, or mingle with people in one of our many bars; you'll never be bored in London! Best of all, we have a public transit system that will allow you to get to almost anywhere you need to go. You can even pick up supplies readily on the way, as we have dozens of plazas, malls and shopping centres, all located conveniently close to residential areas.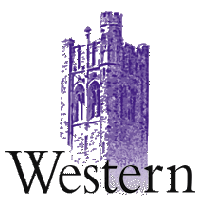 London also offers multiple schools, colleges and is home to the University of Western Ontario, giving you a wide range of educational choices so you can get the knowledge and degree you need for that dream career you've always wanted, but never had the opportunity to get. Not sure how to get started down that path? That's alright, there are offices dedicated to getting you the information and help you need in order to take that big step towards your future!
It's because of these reasons, and so many others, that we love our Forest City. The atmosphere is vibrant and full of energy, and there's always an opportunity just around the corner, if you just take the chance and look. Best of all, when you do find your chance, we have all the resources at hand to help you move forward. From affordable housing, childcare and some of the best healthcare professionals in the province, we've got your bases covered. All the information you need is right at your fingertips, and backed by a large support group with offices all over the city, you've got the platform to jump off of to spread your wings and soar.
It's because of this solid platform that London offers you what larger cities can't: a fertile ground to plant the seeds of your dreams into, and the room for them to grow instead of getting choked out by the rush and chaos of areas such as Toronto or Montreal. In all honesty, while the Forest City was named for the surprising number of trees still found within the city; we like to think that it's more so named for the forest of dreams and opportunities that can be found all around us. With so many within the city planting their own hopes, we can't help but to sit back and smile as we watch them grow; growth which is fueled by the vibrant and supportive community.
Why not take a gander through our farmer's market and see what fresh new goodies our rural roots have come up with, or come see your favourite band play at Budweiser Gardens. Check out the Broadway shows in the Grand Theatre, or just take a stroll through our multiple parks and gardens to soak in the natural beauty that we've maintained. Pop into individually owned stores and see what happens when people take a chance on their dreams, or what their creative minds have come up with; and when you're hungry, there's no shortage of restaurants with new or familiar foods to chow down on! Go on, take a chance; who knows, maybe you'll fall in love with our Forest City, just as we have! We look forward to seeing you here, and giving you a hand when and where you need it.
Please follow and like us: