J.Campbell & Associates Ltd.- A #SmallBusinessThatRocks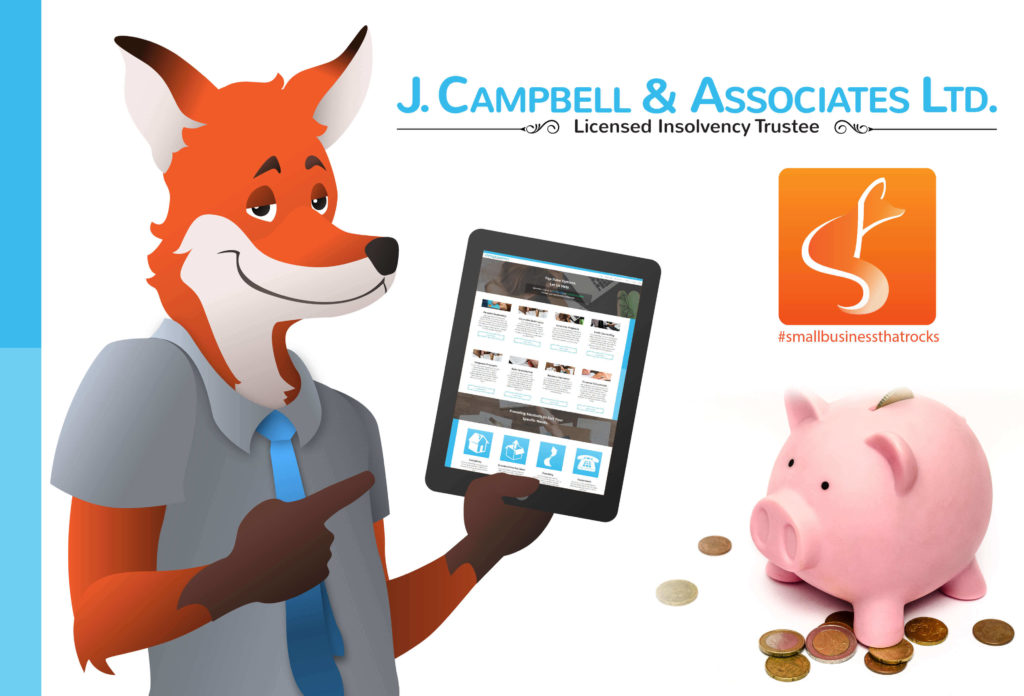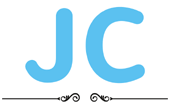 Money can't buy happiness, but eliminating the stress that often comes along with financial and debt management can certainly enhance it. Regardless of where someone sits on the socio-economic scale, anyone and everyone can benefit from an outsider's perspective on their financial status, debt-load, and spending behaviours. There is always room for improvement. J.Campbell & Associates Ltd, a local #SmallBusinessThatRocks, possess a unique skill-set allowing them to guide their clients on the path to debt-relief and financial prosperity.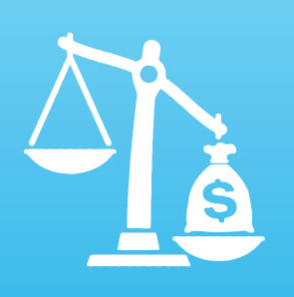 Traditionally, money (especially debt) is considered taboo and cast with an inherent negativity. However, in our society, the reality is that debt is an essential part of life. In fact, according to an Ipsos poll conducted in mid-December 2017, the average Canadian owes $8 539.50 in consumer debt. Nearly 25% of these reported debts are over $10 000. It is important to note that this debt does NOT include mortgages. If you are an individual, family, or business, without any debt, you are the exception to the rule. Congratulations! However, for the rest of us, we can expect to have to manage at least some degree of debt in our lifetimes, taking away from our ability to truly enjoy the results of our life's efforts. The good news is that debt, no matter how large or small can be managed.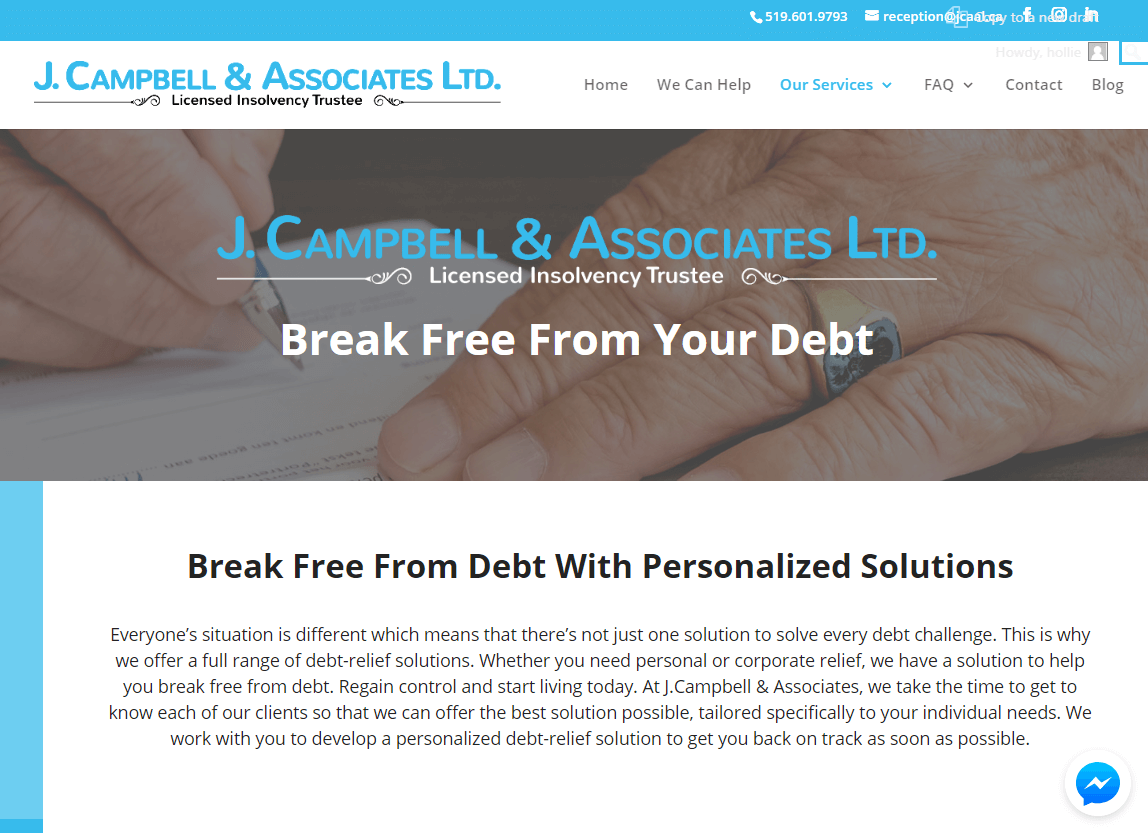 When we met Jason Campbell, owner of J.Campbell & Associates Ltd. and his associate, Natasa, we were so impressed by their motivation to help people on their journey to prosperity. They recognize that most people and businesses have debt and want to assist them in managing it wisely, which may include guiding them through various debt-relief processes. They understand that debt happens for an endless amount of reasons and are empathetic, understanding, and non-judgemental in their approach.  Highly qualified and experienced, Jason is a Chartered Insolvency and Restructuring Professional and a Licensed Insolvency Trustee. Natasa is a Manager of Estate Administration, highly experienced in consumer/commercial proposals and bankruptcies, and is fluent in Croatian, Serbian, and Bosnian. Offering a full range of personal and corporate financial consultancy and debt solutions, Jason and Natasa are both energized by the prospect of a fresh start and the path to prosperity that can always be found in debt. This inspired us and we knew we wanted to communicate that positivity in the aesthetic and ease of use of their new website.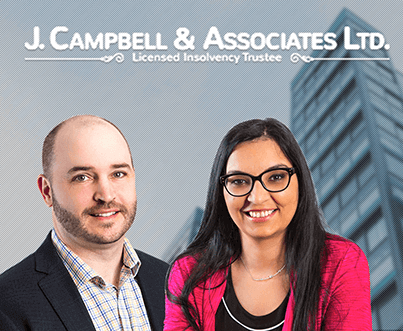 Finance and debt can be confusing for the average person (ourselves included!) so we wanted to highlight the most salient aspects of their business while featuring easy to understand overviews of their services. Also, make sure to check out their blog for an insider's perspective on all things finance and debt related. They have a wealth of experience in this industry and want to share it in hopes of demystifying the debt and finance realms. Jason Campbell & Associates Ltd view themselves as your partner in prosperity. Their clean and crisp site features multiple points of communication, including integrating Facebook messenger directly into the site to allow visitors to ask questions, get responses, and schedule appointments, all in real-time. If you'd prefer, you can use their secure contact form to detail your situation, allowing them to get a head start on your needs, feeling confident that your information is kept strictly confidential. Regardless of you're debt level, they've got a solution, perfectly tailored to your unique solutions,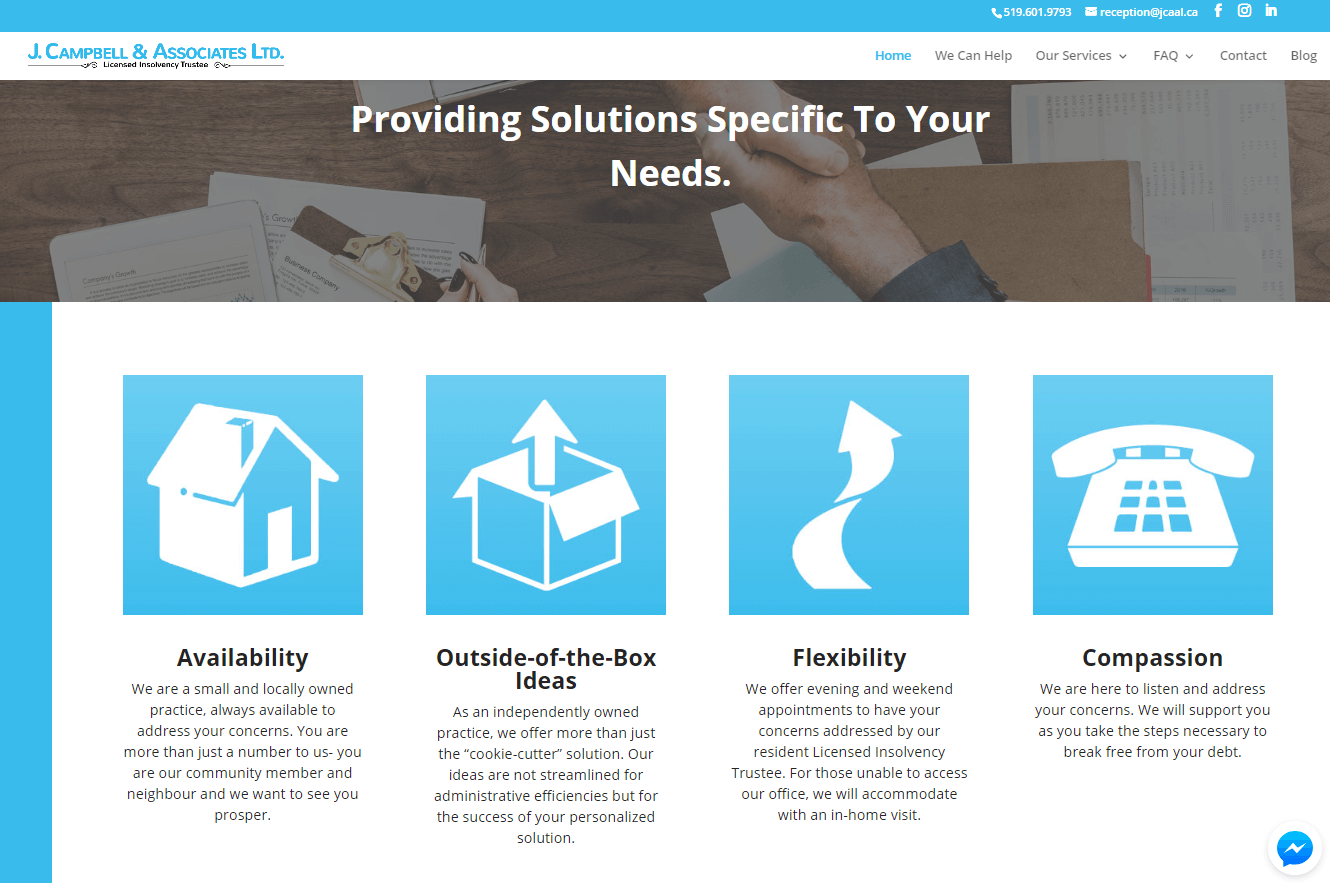 So, if you've noticed that you can no longer get through your day without the consistent, involuntary flashes of the realization that debt is consuming you, or if you're simply interested in restructuring your debt so that you can achieve your goals sooner, J.Campbell & Associates Ltd. can't wait to talk to you. With their empathetic ear, vision for the future, and the skills and experience to navigate Canada's complex debt-related legislation, they'll get you set off on your path to prosperity. You work hard for your income, you deserve to enjoy it. Don't let unnecessarily high-interest rates, fees, aggressive creditors, and the stress that comes with seemingly insurmountable debt take that joy away from you. There is a path to prosperity, you just have to take the first step. Take advantage of J.Campbell & Associates' free consultation and let them show you how you can break free from debt today.  

Website
Instagram
Linkedin
Facebook
Please follow and like us: