Fire Roasted Coffee – SlyFox Has Discovered Their Perfect Cup!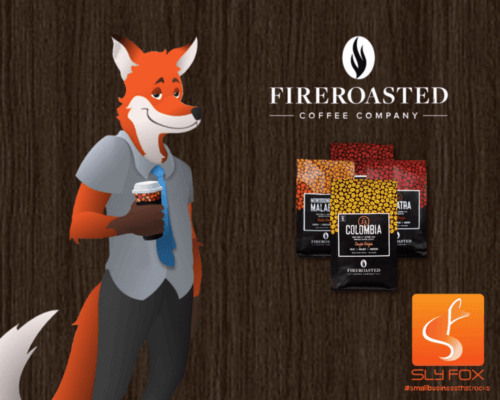 Welcome to the home of handcrafted artisan coffee. Fire Roasted has been a favorite of ours for awhile now and we were fortunate enough to have them supply brewed coffee and samples for all attendees at our recent Google Partners seminar held right here in London.  They have one of Canada's largest selections of whole bean coffee from all around the world, 35 types of coffee in total. It didn't take us very long to "discover our perfect cup"!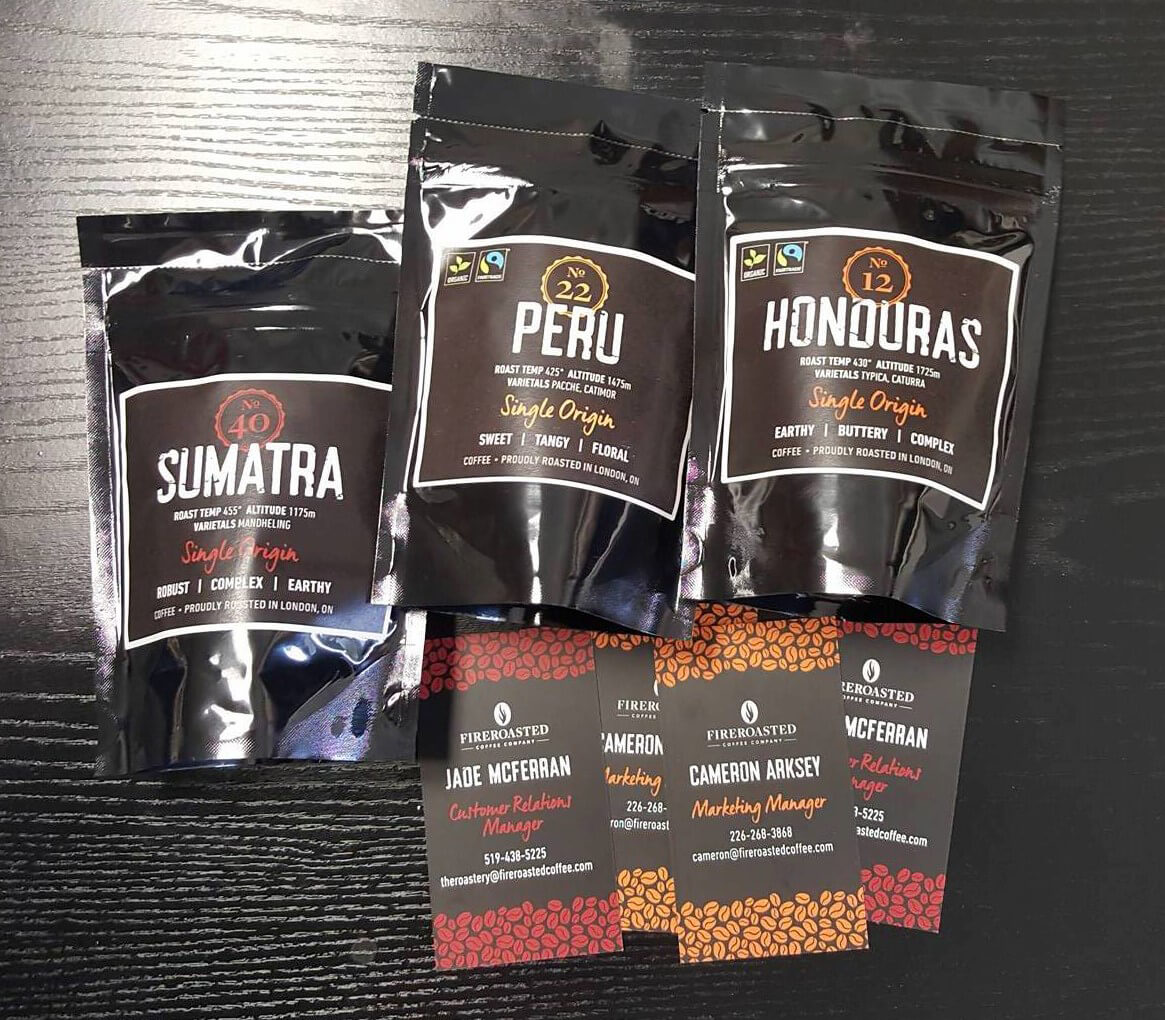 The Scoop
Fire Roasted has spent more than 10 years traveling the world's coffee growing regions, meeting farmers and purveyors of the best green coffee beans in the world. These relationships have allowed them to not only source the finest and largest selections of Direct Trade and Fairtrade coffees in Ontario but have also given them the opportunity to see the benefit these coffee purchases have in the remote communities that they do business with.
The Roastery is a 3000 square foot open concept space located in the 100-year-old Somerville building in London's historic Old East Village. They roast all of the coffee in small batches, with state of the art technology, which allows them to bring out the best qualities of each green bean coffee varietal. With skilled roasters at the helm, coffee is not roasted until you place your order. They ensure that only the freshest beans arrive at your door, just as they do weekly to the four local cafés and dozens of wholesale clients.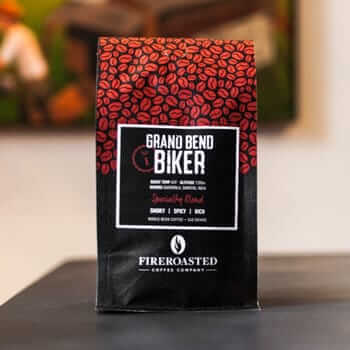 Whether it's for a small office, large café, or in the comfort of your home, Fire Roasted Coffee Co. supplies everything you need to make your perfect cup of coffee, day after day.
They do what they do so that their coffee-loving customers can enjoy the best possible experience with the best possible product in-hand. With over 35 types of specialty coffee, the entire process from sourcing to roasting, to grinding, to brewing has one goal: To help you discover your perfect cup.
Ask about their Office Coffee Program, wholesale products, custom specialty blends, and coffee/tea catering services for your workplace, event, or just to get a great deal on frequent or high-volume orders.
[ctt template="5″ link="1n5FN" via="yes" ]Love is in the air, and it smells like Fire Roasted Coffee![/ctt]
Locations
KING / TALBOT CAFÉ
105 King Street, London
M–Th 7–9 | Fri–Sat 7–10 | Sun 9–7
WORTLEY CAFÉ
136 Wortley Road, London
M–W 7–8 | Th–F 7–9 | Sat 8–9 | Sun 8–5
THE ROASTERY + CAFÉ
630 Dundas Street, London
M–F 8–7 | Sat–Sun 9–5
THE MARKET CAFÉ
900 King Street, London
Saturday Only: 8–3
Show Them Some Love!
Please follow and like us: