#SmallBusinessThatRocks: Donaldson Heating & Air Conditioning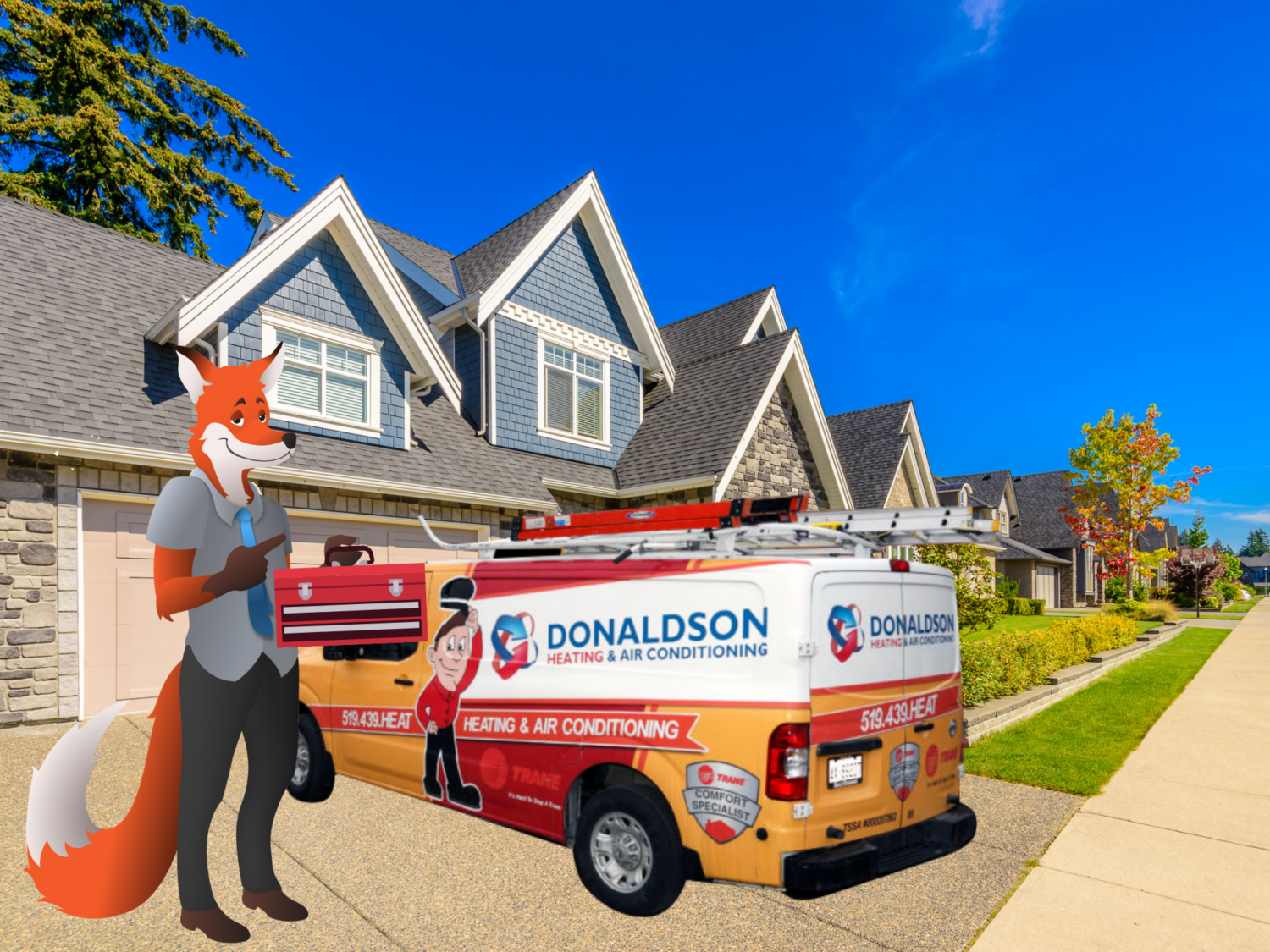 As we wind down summer and head into fall, the "H" in HVAC will become the most important thing to your family's comfort. If you're like most homeowners, though, you might not know all that much about HVAC care! Other than changing the filter, what else can you do?
You could call this week's #SmallBusinessThatRocks! Donaldson Heating & Air Conditioning is an HVAC service provider dedicated to helping families like yours make the best HVAC choices for their homes and wallets. Meet the family behind this local institution!
Get To Know Jamie And Anna, The Couple Behind Donaldson Heating & Air Conditioning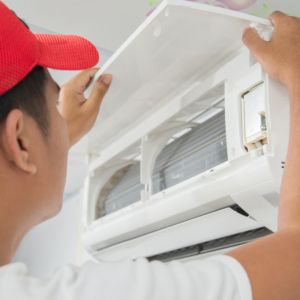 Jamie and Anna Donaldson are the founders of Donaldson Heating & Air Conditioning. Having been in HVAC for over 13 years, you might be surprised to learn it all started with some homegrown proficiency: in cold early mornings in their backyard, Jamie would make custom ductwork on their picnic table!
The company began out of genuine concerns, as Jamie and Anna realized ordinary families don't know the impact an HVAC system has on home comfort and health until it's too late. The Donaldsons were tired of seeing homeowners being taken advantage of by predatory businesses offering low-quality products and no ongoing support for HVAC issues. They wanted to do something about it, so they formed their own company.
Now, Donaldson Heating & Air Conditioning is well-known throughout the London area for how Jamie, Anna, and their team of Techs go out of their way to provide incredible support. It's one of the reasons why you should trust them for all your HVAC needs!
The Donaldson Heating & Air Conditioning: Coverage You Can Trust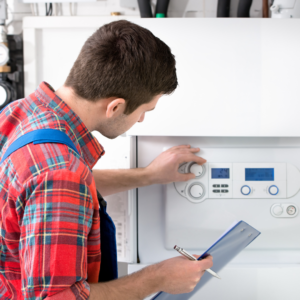 Donaldson is a family company, and they have a reputation for treating your home like it's their own. It helps their clients feel safe and comfortable enough to make informed decisions about their home comfort. They add to this sense of comfort by always offering upfront, on-the-spot pricing to their customers. Their Techs do not perform work without going over findings and pricing with the client first and will offer repairs and replacement options under a Repair Guarantee.
They also have a "No Lemon" Guarantee! Manufacturers have admitted that 3% of new equipment may come with a defect. Should a necessary component like the heat exchanger or compressor fail with proper maintenance in the first five years, their team will replace it, free of charge! 
They also back work with the True Care Warranty, a name inspired by how they want customers to know how much the Donaldsons truly care! When a homeowner buys a premium furnace, they get 15 years of parts and labour coverage, plus free maintenance every year, an upgraded air filtration system, WI-FI thermostat, exclusive discounts, and priority booking. 
All these guarantees go to show why Donaldson Heating & Air Conditioning is a #SmallBusinessThatRocks that's growing more and more every day!
Donaldson Is A London-Area Company People Trust!
The level of trust people show in Jamie and Anna's company helps explain their many achievements. The list keeps going: they gained recognition as the fastest growing HVAC company on Canada's Fastest-Growing Companies List 2020, were voted London's Favourite HVAC for Community Votes 2020, and maintain an A+ rating with the Better Business Bureau.
Whatever your HVAC needs, you can be sure that a call to Donaldson Heating & Air Conditioning will be one of the best decisions you could make. We know the SlyFox team got to feel like one of the family when helping with their new website, and so could you: from quality work to top-notch customer service, this is one #SmallBusinessThatRocks!
Please follow and like us: