Provincial Glass & Mirror – #SmallBusinessThatRocks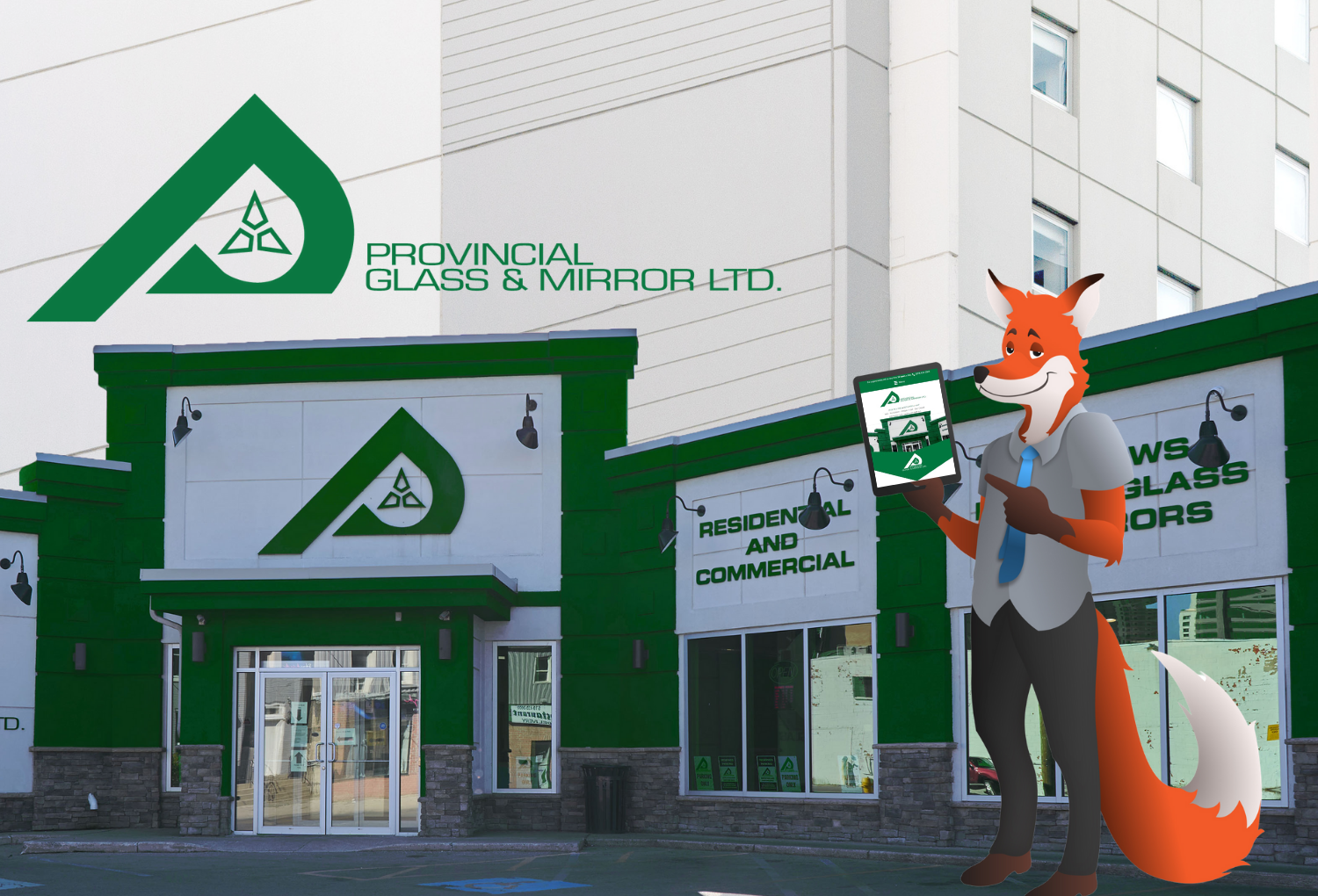 Glass is so fundamental to our lives that most people don't stop to think about it, but in reality, it's one of the most common substances in our lives. Each time we tap our phone screen, open our windows, drive our cars, or check our appearance in the mirror, we're interacting with glass. One local #SmalllBusinessThatRocks, Provincial Glass & Mirror Ltd has mastered this material (and more), earning accolades and the well-deserved reputation of being one of the region's premier glass installation, glazing, and repair companies. 
Provincial Glass & Mirror Ltd provides a full range of emergency, commercial, and residential services. From balconies to showers and everything in between, the expert team at Provincial Glass & Mirror Ltd. is eager to provide the best service in the region. Whether you wish to beautify your home or business, or simply wish to keep it safe and secure, Provincial has you covered. Especially when you need quick action and adaptation.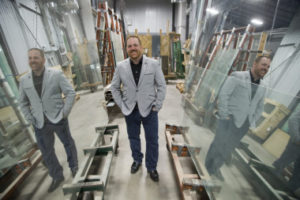 Like so many other companies, the emergence of Covid-19 meant the need to quickly transition and adapt. As glass specialists, this uniquely positioned Provincial Glass to adapt to other businesses' needs to help them stay healthy, preserve productivity, and protect property. Sadly, this pandemic has emptied our central urban areas of their usual hustle-and-bustle. Unfortunately, this has resulted in an influx of crime and vandalism inflicted upon local businesses. Fortunately, Provincial Glass & Mirror responded and quickly added an emergency board-up service to assist their fellow business-owners to cope with these unfortunate realities. As a small business, Provincial Glass & Mirror knows just how crucial it is to keep productivity high despite the obstacles imposed by Covid-19. In fact, one of the most popular recent services has been modifying workplaces to enhance safety by providing transparent barriers as an extra layer of protection. This quick pivot has helped countless businesses across our region.
Just as glass is intrinsically intertwined in our everyday lives, so is Provincial Glass & Mirror in the London community at large. Under the leadership of owner/president, Brett Lucier, Provincial Glass & Mirror is an active community member, proudly supporting the London Knights and a variety of charitable endeavours. Brett is also the co-founder of two incredible initiatives, Fight to End Inc. and London Gives Back, and also serves as moderator of the London Ontario Small Business Support Facebook group.  
It is no secret that at SlyFox we, too, love local and believe in strengthening our communities and neighbours. So for these reasons and more, we were truly honoured to be approached by Provincial Glass & Mirror LTD. for a complete website redesign and enhanced SEO.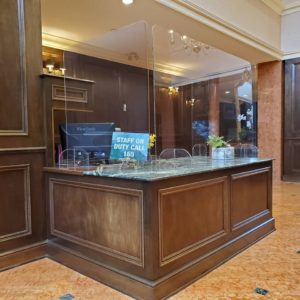 Our work began with a clean and crisp aesthetic paired with a strategic sitemap and content plan to help ensure that search engines pull Provincial's name for all of the top keywords relevant to their services. At SlyFox, we know that it's not enough to simply have a beautiful website – it has to tell a story, clearly and strategically- appealing to both the human and AI-users of a website is critical for success. While we use a variety of proprietary SEO strategies that aren't always visible to a human-user, we wanted to make sure that the website served Provincial and their customers in the best possible way. Enhancing contact forms, providing more thorough service landing pages, and bringing financing applications online make accessing Provincial Glass & Mirror Ltd's services easier than ever, in a time where the digital world has never been more important. It has been our pleasure to help Provincial Glass & Mirror Ltd. enhance their digital presence and provide them with a new website to help showcase why they are truly a small business that rocks
Please follow and like us: